What you can do before the hiring manager even asks
When it comes to your credit, it's important to stay organized and keep tabs on your credit report. But if you're looking for a job, this could be especially important.
So before the hiring manager has a chance to even ask to run a credit check, use a free website like Credit Sesame to review your report to see if there are any inaccuracies and dispute them with the credit bureaus right away. (One in five credit reports has an error!)
If there are accurate dings, like high credit utilization rates and late payments (the two biggest factors in your score and what employers are looking at), do what you can to pay your accounts down and negotiate with the companies that dinged you.
Credit Sesame will even give you personalized tips on ways to clean up your credit report and improve your score.
Best yet: It's free and only takes about 90 seconds to sign up.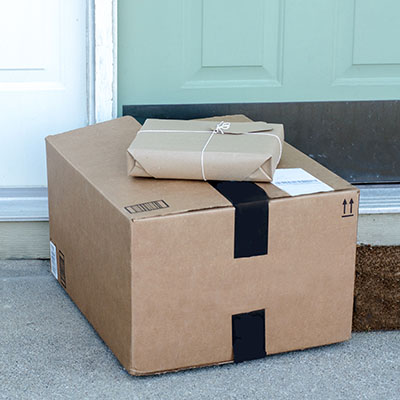 After the hiring manager asks for consent to pull your report
If you already know what your credit report shows, you'll be able to get ahead of anything the hiring manager might see as a red flag.
Be honest and talk to them about any disputes you're currently working on. Let them know if your credit troubles are due to a hardship, like a divorce or layoff — though be careful about offering up too much information.
"The proactive approach is best," says Robin Hartill, a certified financial planner and writer at The Penny Hoarder. "You'll be in a better position to make your case if you can explain how you're working to fix things and why your previous mishaps won't affect your job performance."
Next steps…
If you get the job, congrats!
But if the company decides not to hire you because of what it found on your credit report, it's required under the Fair Credit Reporting Act to let you know. You should also give you a copy of the report, a summary of your rights and the chance to dispute the decision.
Employed or not, what you should do next is continue to monitor your credit report. Work on improving your score with Credit Sesame so you can avoid any issues in the future.
This was originally published on The Penny Hoarder, which helps millions of readers worldwide earn and save money by sharing unique job opportunities, personal stories, freebies and more. The Inc. 5000 ranked The Penny Hoarder as the fastest-growing private media company in the U.S. in 2017.
Sponsored
Here's how to save up to $700/year off your car insurance in minutes
When was the last time you compared car insurance rates? Chances are you're seriously overpaying with your current policy.
It's true. You could be paying way less for the same coverage. All you need to do is look for it.
And if you look through an online marketplace called SmartFinancial you could be getting rates as low as $22 a month — and saving yourself more than $700 a year.
It takes one minute to get quotes from multiple insurers, so you can see all the best rates side-by-side.
So if you haven't checked car insurance rates in a while, see how much you can save with a new policy.