The wisest way to use stimulus cash, according to Buffett Buffett says whenever any extra money lands in your lap, your first move should be to pay off credit card debt. Though he says "the world is in love with credit cards," they're too costly.
During Berkshire Hathaway's annual shareholders meeting last year — held online for the first time — Buffett shared an anecdote about a friend who'd come into a windfall and sought his advice on what to do with it. It turned out she also had credit card debt, at 18% interest.
The billionaire indicated that he understood many Americans were relying on credit cards because of financial hardship related to the pandemic. At the same time, he said some people think of their plastic as "a piggy bank to be raided."
"If I owed any money at 18%, the first thing I'd do with any money I had would be to pay it off," Buffett said he told his friend. "You can't go through life borrowing money at those rates and be better off."
But what if your $1,400 stimulus check isn't enough to totally wipe out your credit card debt? You could make your remaining balances more manageable and affordable by rolling them into a lower-interest debt consolidation loan.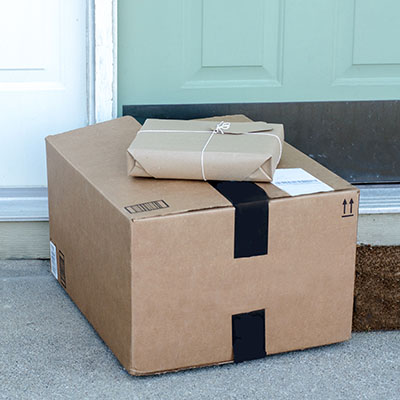 Buffett would not say to use your stimulus check for your mortgage Buffett is strongly opposed to carrying credit card balances: "It just doesn't make sense," he said during the virtual shareholders meeting.
But he doesn't feel that way about all debt — and wouldn't advise you to put your $1,400 payment toward your mortgage.
Though he could afford to pay cash, Buffett took out a 30-year mortgage in 1971 when he bought a vacation home in Laguna Beach, California.
In a 2017 interview with CNBC, he called the 30-year mortgage "an incredibly attractive instrument for the homeowner." That even more true today, with mortgage rates still at historically low levels.
Buffett says his home loan made good financial sense: "I thought I could probably do better with the money than have it be an all-equity purchase of the house," he told CNBC.
No credit card debt? Then invest your stimulus check In fact, he says he took the cash he would have used to buy the house outright and purchased stock in his own company. Buffett bought around 3,000 shares of Berkshire Hathaway at about $40 each — an investment he said had grown to $750 million by the time of the 2017 interview.
If you've got no credit card debt and no other pressing needs to cover with your stimulus check, take a lesson from the legend. Consider investing your $1,400. Maybe even in Berkshire Hathaway.
Multiple media outlets report that Berkshire stock has seen average annual returns of more than 20% since the 1960s, versus just 10% for the S&P 500.
Buffett has never split his company's Class A shares (BRK.A), so the stock is notoriously pricey — now approaching $400,000 per share. But you could get a piece of Berkshire using a popular stock trading app that allows you to buy fractions of shares with as much money as you're willing to spend.
Another way to invest your stimulus check is by opening an account with an app that allows you to build your portfolio using "spare change." When you link the app to a credit or debit card, your everyday purchases are rounded up to the nearest dollar — and the difference is added to your investment account.
Sponsored
Here's how to save up to $700/year on your car insurance in minutes
When was the last time you compared car insurance rates? Chances are you're seriously overpaying with your current policy.
It's true. You could be paying way less for the same coverage. All you need to do is look for it.
And if you look through an online marketplace called SmartFinancial you could be getting rates as low as $22 a month — and saving yourself more than $700 a year.
It takes one minute to get quotes from multiple insurers, so you can see all the best rates side-by-side.
So if you haven't checked car insurance rates in a while, see how much you can save with a new policy.