Checking your credit score hurts it
Keeping an eye on changes in your score or report can help you detect errors, keep track of your spending habits and figure out how to improve your credit — but few Americans are taking advantage of this.
In fact, only a third of Americans checked their credit score in 2020, according to a CompareCards survey by Lending Tree.
The fact of the matter
Checking your credit score or report counts as a "soft inquiry" — which means that it won't affect your score.
You might be able to check it through your credit card issuer, or get it for free from an online provider. It is a good idea to monitor your credit report regularly so you're not stuck with a low credit score.
However, when you apply for a loan or a new credit card, a lender will want to check out your credit score to determine whether you're a reliable borrower. This particular check counts as a "hard inquiry" and will dent your score by a few points, temporarily.
Kiss Your Credit Card Debt Goodbye
Having a single loan to pay off makes it easier to manage your payments, and you can often get a better interest rate than what you might be paying on credit cards and car loans.
Fiona is an online marketplace offering personalized loan options based on your unique financial situation.
When you consolidate your debt with a personal loan, you can roll your payments into one monthly installment. Find a lower interest rate and pay down your debt faster today.
Get Started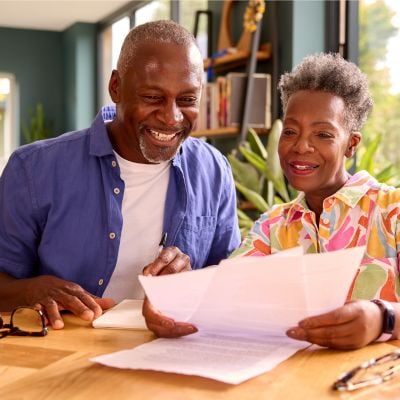 You only have one credit score
There are over 1,000 credit scores in use today.
Contrary to popular belief, you have more than one score and it could waver slightly depending on which credit bureau is providing the information.
When lenders check your credit score, they could be pulling up any one of your scores — you have no way of knowing which.
The fact of the matter
The three national credit reporting agencies are: Equifax, Experian and TransUnion. Typical credit scores range from 300 to 850 and credit bureaus generally consider the same factors — like payment history, utilization rate and number of credit products — to determine your score.
However, agencies may use different scoring models and could receive different information when they evaluate your credit. The two most common models in the U.S. are FICO and VantageScore.
Your credit card issuer, for example, might use a different model from a third-party online service.
The higher your salary, the higher your credit score
A fat paycheck doesn't necessarily correspond to a good credit score (although it can certainly be helpful).
Credit scores are evaluated based on whether you've paid your accounts on time, how much credit you've used compared to your total limit, how long you've had credit and your credit mix.
The fact of the matter
Your income isn't included on your credit report, nor is it factored into your credit score. That said, if you're more financially stable and have been able to pay your bills on time in full, you're more likely to have a better credit score.
And lenders will assess your credit score and your income and employment status when you apply for credit products.
If you feel it's time to look for a new, higher-paying job, you can search using a free job board for positions within your industry.
If you're having trouble making ends meet, consider turning your talents and hobbies into a side-gig to boost your income.
Stop overpaying for home insurance
Home insurance is an essential expense – one that can often be pricey. You can lower your monthly recurring expenses by finding a more economical alternative for home insurance.
SmartFinancial can help you do just that. SmartFinancial's online marketplace of vetted home insurance providers allows you to quickly shop around for rates from the country's top insurance companies, and ensure you're paying the lowest price possible for your home insurance.
Explore better rates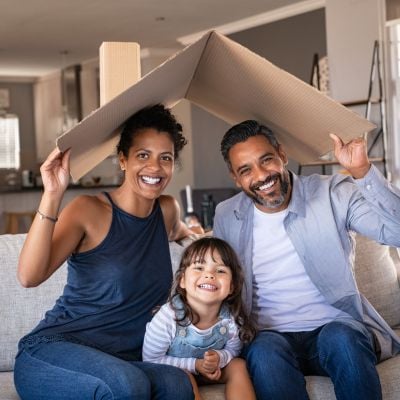 Carrying a credit card balance improves your credit score
The average balance Americans carried across three credit cards was $5,897 in 2020, according to Experian.
While it's important that you actually use your credit accounts, paying your monthly bills in full is the best way to maintain a good credit score. Making payments on time also helps your score.
The fact of the matter
The general rule of thumb is to keep your credit utilization rate below 30% across all your accounts if you can.
When you make the minimum payments instead of paying off your balance in full each month, you'll rack up interest. If you also keep making purchases, your credit utilization rate — which divides your credit card balances by your credit card limits — increases as a result, and that hurts your credit score.
A 0% utilization rate won't help you either — lenders want to see that you're using your credit responsibly.
If you find yourself bogged down by interest and credit card debt, consider a debt consolidation loan to fold all of your debts into one loan with a lower interest rate or you can look into a balance transfer credit card.
Closing a credit card boosts your credit score
Over 1 in 10 American cardholders believe cancelling a credit card improves your credit score and 3 in 10 don't know what the effects are, according to a 2019 Bankrate survey.
The study found that more than 60% have cancelled a credit card and reasons varied from their cards no longer being useful to battling high interest rates to helping their credit score.
The fact of the matter
Here's the thing. Your credit score improves when you have a good variety of credit accounts, including cards.
So, when you close a credit card, you're more likely to harm your credit score than improve it.
This doesn't mean you should never close a credit card, however. If you haven't been using it very often and you're paying high annual fees, there's little point in keeping it alive. Switching to a card with lower or no fees could also be beneficial.
A prospective employer can see your credit score
94% of companies conduct background checks before hiring new employees and 38% do credit checks for certain candidates and positions, according to a survey from the Professional Background Screening Association.
However, employers do not get access to your credit score.
The fact of the matter
A future employer may want to check whether you're in any sort of financial distress, which is why they could request a limited version of your credit report. This check counts as a "soft inquiry" so it won't damage your score.
The modified report will show your name, address, Social Security number and information about your debt, like mortgages, credit accounts and student loans — so it is important that prepare yourself for that.
But, they can't go about this without obtaining your written consent, so don't worry about them sneaking around behind your back.
You and your spouse share the same credit score
When you get married, there are several things you might need to share with your spouse, like a mortgage loan or the grocery bills.
You won't be merging two scores into one, however. Your individual debts and accounts will still remain your own.
The fact of the matter
You and your spouse will still receive separate credit reports and credit scores, even when you combine incomes or bank accounts.
If your partner has poor credit, this won't affect your score unless you apply jointly for a loan or open an account together. That information will affect both your credit reports.
Sponsored
Follow These Steps if you Want to Retire Early
Secure your financial future with a tailored plan to maximize investments, navigate taxes, and retire comfortably.
Zoe Financial is an online platform that can match you with a network of vetted fiduciary advisors who are evaluated based on their credentials, education, experience, and pricing. The best part? - there is no fee to find an advisor.