High-yield checking account benefits
Recently, the Fed has been raising rates, and savers are benefitting from higher interest rates on savings vehicles like checking and savings accounts.
This is what makes high-yield checking accounts so appealing. The accounts can pay an APY, or annual percentage yield, of 1% or more.
For example, Axos Bank is currently offering up to 3.30% APY on its Rewards Checking Account, which has no monthly maintenance fees or minimum balance. That's certainly not too shabby.
High-interest checking accounts can also come with other benefits, such as a one-time sign-up bonus, reimbursements of ATM fees, cash back or airline miles.
Applying for a high-yield checking account may seem like a no-brainer, but to reap the rewards you may need to meet some requirements.
Streamline your debt repayment
Having a single loan to pay off makes it easier to manage your payments, and you can often get a better interest rate than what you might be paying on credit cards and car loans.
Fiona is an online marketplace offering personalized loan options based on your unique financial situation.
When you consolidate your debt with a personal loan through Fiona, you can roll your payments into one monthly installment. Find a lower interest rate and pay down your debt faster with Fiona today.
Find your rate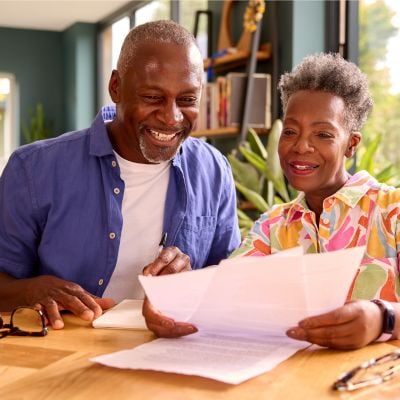 High-yield checking account requirements
If you want to earn high interest, collect a signing bonus or get other goodies, you may have to do a few things for the bank. Some common high-yield checking account requirements include:
Maintaining a certain balance
Making a minimum number of debit card purchases each month
Signing up for direct deposit or automatci bill pay
Opting in for e-statements
Be sure to check the fine print to see what the banking institution's requirements are – it's worth the effort!
With high-yield checking, you need to maintain all of the requirements as long as your account is open. If you slip and make too few debit card transactions, for example, you might lose your super-high interest rate.
More: Explore the best high-yield savings accounts
Are high-yield checking accounts worth it?
The rewards from a high-yield checking account can be sweet, but you'll have to crunch some numbers to determine whether it's the right type of bank account for you.
Some accounts come with high monthly fees, as much as $20, if you're unable to maintain a minimum balance. You wouldn't want fees to essentially wipe out your interest.
Could you make enough debit transactions each month to qualify, or would you feel pressured to overspend to meet your quota? And what does the fine print say about how long your high interest rate is likely to last?
Alternatives to a high-yield checking account
While the rewards of this type of checking account are certainly worth checking out, there are alternative types of bank accounts to consider.
Savings accounts. These bank accounts are a good place for your emergency fund because withdrawals are usually capped. You can find that some of the best savings accounts are offering very attractive APYs.
Money market accounts. MMAs tend to offer you a stable place to stash some cash and earn somewhat higher interest rate compared to a regular savings account. These accounts often require a minimum deposit and balance to maintain.
More: Compare the best banks
Sponsored
Follow These Steps if you Want to Retire Early
Secure your financial future with a tailored plan to maximize investments, navigate taxes, and retire comfortably.
Zoe Financial is an online platform that can match you with a network of vetted fiduciary advisors who are evaluated based on their credentials, education, experience, and pricing. The best part? - there is no fee to find an advisor.