How does a checking account work?
A checking account is a bank account for storing cash that you need to keep readily accessible.
You withdraw from your checking account each time you make a purchase with your debit card (unless you specify that you want the money taken from a savings account), e-transfer people money, or write a check.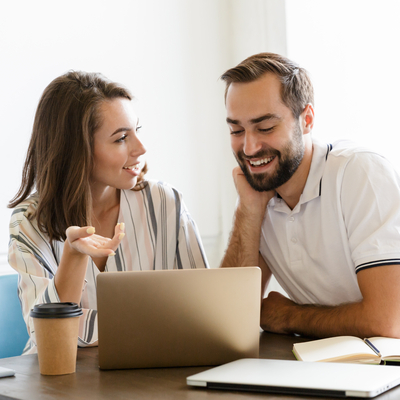 Save more with SaveBetter. Get acccess to high-yield savings accounts, money market deposit accounts, and CDs.
Start Saving Today
Checking account fees
Maintenance fees — Banks usually charge a monthly maintenance fee for checking accounts. Fees vary widely, but the average cost of a checking account at the largest U.S. banks is $8.81 per month.
Some checking accounts can cost as much as $25 per month, so make sure you discuss your options with a banking representative. Banks usually waive fees entirely, provided you hold a minimum balance in your checking account.
Review the maintenance fees for basic checking accounts offered by the largest banks in the U.S.:
Maintenance fees at the top 10 banks

| Account Name | Maintenance Fee | Min. Balance to Waive Fee | Direct Deposit to Waive Fee |
| --- | --- | --- | --- |
| Bank of America Advantage Plus Banking | $12 | $1,500 | $250 |
| BB&T Bright Banking | $12 | $1,500, monthly average | $500 |
| Capital One 360 Checking account | $0 | N/A | N/A |
| Chase Total Checking | $12 | $1,500 | $500 |
| Citi Bank Simple Checking | $15 | $1,500, monthly average | Any |
| PNC Virtual Wallet | $7 | $500, monthly average | $500 |
| SunTrust Essential Checking | $7 | $500 | $500 |
| TD Bank Convenience Checking Account | $15 | $100 | N/A |
| U.S. Bank Easy Checking | $6.95 | $1,500 | $1,000 |
| Wells Fargo Everyday Checking | $10 | $1,500 | $500 |
Monthly transaction fees — Your bank gives you a set number of transactions per month. Going over your monthly transaction limit will result in a fee, so make sure you're using cash for small expenses like coffees and grabbing lunch. Some accounts offer unlimited transactions, but the maintenance fee might be steeper.
Overdraft fees — Banks will charge you an overdraft fee if you opt in for overdraft protection. It kicks in when you spend more than you have in your checking account.
If you go to pay for $50 worth of groceries and have only $40 in your checking account, you'll incur a nasty penalty. The median overdraft fee is $35 per transaction at many U.S. banks, according to the Pew Research Center, so remember to always be aware of your balance.
Can you earn interest on a checking account?
The balance in your checking account is contingent upon your expenses and income. Because of the frequent turnover of funds, checking accounts usually accrue no interest.
However, some banks offer high-yield or high-interest checking accounts.
The catch? To qualify for a high-yield checking account, banks may require you to:
Maintain a higher balance
Make a minimum number of debit card transactions every month
Pay at least one bill or other recurring transactions each month
Set up direct deposits
Set up e-statements
The extra work can be worth it, as high-yield checking accounts can net you a sweet payout — anywhere from 1% to 5.09% APY. There are also high-yield saving accounts out there that can net you an impressive APY.
Sponsored
How to save more money in 2023
Interest rates may be rising right now, but that puts savers like you in control.
SaveBetter gives you access to high-yield savings products including MMDAs, CDs, and savings accounts available from a nationwide network of banks and credit unions. Plus, get the convenience of managing all your savings in one account.
Meet all your financial goals this year with SaveBetter.