Overall impressions of Live Oak Bank The MoneyWise editorial team developed a grading system — taking into consideration fees, yields, perks and other factors — to determine the star rating for this review.
Live Oak Bank offers competitive rates on both savings accounts and CDs. It doesn't charge monthly service fees, and its savings accounts don't require a minimum opening deposit or balance.
The bank doesn't currently offer any checking accounts, and you won't be able to access your balance directly using a debit card or ATM. You'll want to link your account to another banking institution to deposit and withdraw money, though you can deposit checks by mail or through the app.
Since Live Oak Bank doesn't have any brick-and-mortar locations, it only provides customer service via phone or online form. Phone support is available Monday to Friday between 8:00 a.m. and 8:00 p.m. Eastern.
Overall: What's good
Higher-than-average rates on savings accounts and CDs.
No monthly fees.
No minimum balance for savings accounts.
Overall: What needs work
No physical branches or 24/7 support.
No checking accounts or ATM access.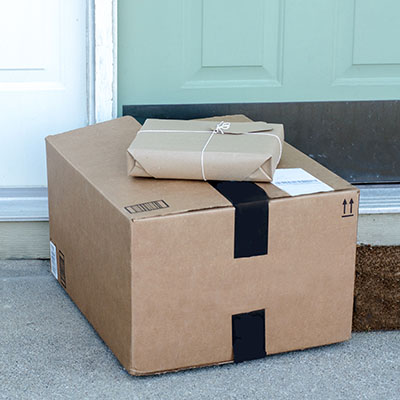 Savings accounts Live Oak Bank's Online Savings account offers 0.70% APY — 14 times the national average, according to the latest update from the FDIC.
Opening an account is all done online. Once your account is active, you can make up to six transfers per monthly billing cycle. Any transaction past the limit costs $10.
Interest on your account is compounded daily, and there are no monthly account fees or online banking fees.
Live Oak Bank does not require a minimum deposit to open an Online Savings account, nor does it require a minimum balance once the account is active.
However, if your balance is $10 or less and your account is inactive for two years straight, you'll lose that cash and the account will close.
Savings: What's good
Competitive interest rates.
Interest compounds daily.
No monthly maintenance fee.
No minimum opening deposit.
Savings: What needs work
Certificates of Deposit
Live Oak Bank offers traditional CDs in a variety of term lengths ranging from six months to five years.
Here are the current rates, as of November 2020:
CD rates

| Term | APY |
| --- | --- |
| 6 months | 0.60% |
| 1 year | 0.80% |
| 18 months | 0.60% |
| 2 years | 0.60% |
| 3 years | 0.60% |
| 4 years | 0.60% |
| 5 years | 0.60% |
Live Oak's CDs come with no monthly maintenance fees and no online banking fees. Interest on your CDs compounds daily and can be automatically disbursed to you every month.
The minimum deposit required to open a CD is $2,500, and the maximum is $250,000 per account.
When your CD matures, you can choose to withdraw your funds or renew your term through the Live Oak website or app. If you do not withdraw your funds within 10 days of your CD's maturity date, your term will automatically renew.
The penalty for withdrawing funds from your CD early depends on the length of your term. For terms of less than 24 months, the early withdrawal penalty is 90 days worth of simple interest. For terms of 24 months or more, the fee is 180 days worth of simple interest.
CD: What's good
Competitive CD rates, especially on 1-year terms.
Interest is compounded daily and can be disbursed every month.
CD: What needs work
Only offers traditional CDs.
Minimum deposit of $2,500 required on all CDs.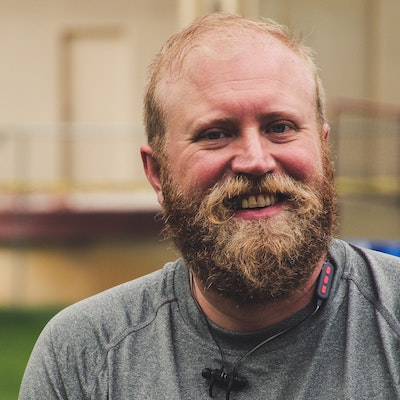 Sign up for Credit Sesame and see everything your credit score can do for you, find the best interest rates, and save more money at every step of the way.
Get Started—100% Free
Is Live Oak Bank safe?
Live Oak Bank is a member of the Federal Deposit Insurance Corporation, like most reputable financial institutions.
All of Live Oak's accounts are insured by the federal government up to $250,000 per depositor, so no matter what happens, your money will be protected.
Bottom line
Though its offerings are limited, Live Oak Bank is a smart choice for anyone who just wants a savings account or CD with a competitive APY and no monthly maintenance fees.
The digital bank's CD rates are well above average — especially on 1 year terms — but the $2,500 minimum deposit may be a bit pricey for some savers.
Since Live Oak Bank does not have any physical branches, it's best suited to people who are comfortable doing all of their banking online or using the Live Oak app.
Sponsored
Here's how to save up to $700/year off your car insurance in minutes
When was the last time you compared car insurance rates? Chances are you're seriously overpaying with your current policy.
It's true. You could be paying way less for the same coverage. All you need to do is look for it.
And if you look through an online marketplace called SmartFinancial you could be getting rates as low as $22 a month — and saving yourself more than $700 a year.
It takes one minute to get quotes from multiple insurers, so you can see all the best rates side-by-side.
So if you haven't checked car insurance rates in a while, see how much you can save with a new policy.