Definition of APY
The annual percentage yield of a bank account tells you how much interest you can expect to accrue one year after depositing money into the account (cha-ching!).
Not to be confused with annual percentage rate (APR), APY takes your interest rate and compound interest into account.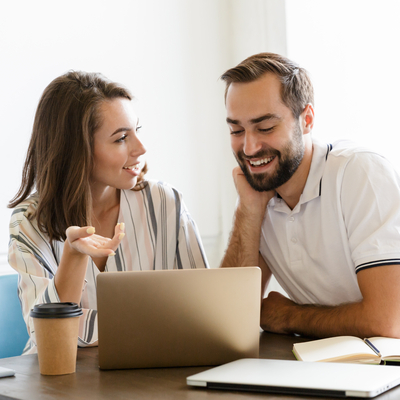 Save more with SaveBetter. Get acccess to high-yield savings accounts, money market deposit accounts, and CDs.
Start Saving Today
How does APY work?
The key differentiator of APY vs. APR is compound interest. The calculation of APY includes the interest you earn on your interest.
Let's say you deposit $10,000 into a two-year certificate of deposit with a 0.70% interest rate, and it's compounding daily. Your APY would be 0.702%. After two years, you'll have $10,140.98.
The higher the APY on a bank account, the more money you'll be making year over year.
To be clear, a number that high is hard to find these days. According to the FDIC, the national average APY on a two-year CD is just 0.34%. But some financial institutions like Ponce Bank have high-yield offers that are considerably better.
Similarly, the national average APY for savings accounts sits at a measly 0.07%, according to the FDIC. Compare rates at multiple banks to find the highest rate.
Sponsored
How to save more money in 2023
Interest rates may be rising right now, but that puts savers like you in control.
SaveBetter gives you access to high-yield savings products including MMDAs, CDs, and savings accounts available from a nationwide network of banks and credit unions. Plus, get the convenience of managing all your savings in one account.
Meet all your financial goals this year with SaveBetter.