To lease, or not to lease?
Wallace's claim that leasing a car is "cheaper" is typically true in the short-term — but the value proposition diminishes the longer you lease instead of buy.
When you lease a car, you must agree to a residual value, which is an estimate of how much the car will be worth — after depreciation — once the lease contract is up. Lessors will use that value to set your monthly lease payments.
The best cars to lease, according to Edmunds, are those that retain at least 50% of their original value after 36 months. Using that example, if you were to lease a car with an MSRP of $40,000 and a depreciation rate of 50%, the residual would be $20,000 and your monthly lease payments would be around $555.
That is cheaper than the average monthly auto loan payment — which is currently sitting at a record $736, according to Edmunds — but remember, you will not own the vehicle when your lease expires, hence why Orman thinks it is a big "waste of money."
If car ownership is your goal, you're going to have to pay the big bucks. The average listing price of a new vehicle in October was $47,215, according to the latest report from Cox Automotive, while the average used-vehicle price was $26,533.
If you don't have thousands of spare dollars to buy a car in cash, you're likely going to have to borrow money to buy a car.
When you finance a car through an auto loan, you will be charged interest every month. The average APR for new and used vehicles in October was 7.6% and 11.6%, respectively, according to data from Edmunds. But if you have a bad credit score, you could be charged rates of up to 14.8% for a new car and 21% for used cars, according to Carsdirect.com.
That's a painful price to pay, but at the end of your loan term — whether it's 60, 72 or 84 months — you will own your car. The longer you then keep your car, the more value you get out of it, as Orman suggested. Over the long term, the cheapest way to drive is to buy a car and keep it until it's uneconomical to repair.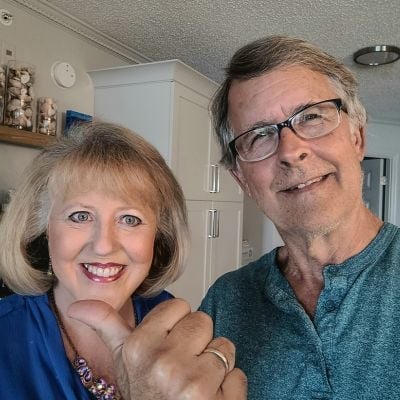 Other costs to consider
Leasing a car does come with its advantages. By leasing a new vehicle every few years, you get access to the most cutting-edge cars on the lot, with the best fuel-efficiency, safety ratings and innovative features.
You also get to drive the car in its most trouble-free years and may have access to the manufacturer's new car warranty. As Wallace noted, it's a worry-free experience.
But it's important to remember that the cost of leasing a car extends far beyond the monthly payments you make.
You will have to pay an acquisition fee — also called a bank fee or administrative fee — to arrange the lease. This could cost anywhere up to $1,100, depending on the vehicle and leasing company, and can either be added to your monthly lease payment or paid up-front.
Once you sign an auto lease, you're pretty much locked in for the duration — unless you want to pay a hefty fee to break it.
You're also in the driver's seat for the cost of vehicle maintenance and expendable items such as tires. And if you fail to return the vehicle in adequate condition, you could be charged an excess wear-and-tear fee when your lease is over.
The costs don't end there. You may also have to pay more for car insurance and you could be slapped with financial penalties if you fail to meet certain conditions set by the dealership.
For instance, often the lease will limit the number of miles you're allowed to drive each year. If you go over that limit, you could be hit with an excess mileage penalty as high as 50 cents per mile, according to Consumer Reports.
In his arguments for leasing his car, Wallace told Orman: "I don't drive it very much, I don't go over the limit" — but if you're not as calculated as the CNN host when hitting the open road you could face a penalty.
Simply put, while leasing a car often looks like an attractive money move on the surface, you might not actually save money over buying a car. It's important to run the math to calculate what makes most sense for you in the long run.
Sponsored
This 2 Minute Move Could Knock $500/Year off Your Car Insurance in 2023
Thanks to Everquote you can compare your car insurance at no extra cost to ensure you're getting the best rate. See how much you can save with Everquote today.