Forget emulating ultra-rich people who got a "small loan" of $1,000,000 from their parents and invested it wisely.
Instead, there's much more to learn from those who took the small income they had, made smart decisions, and turned it into much, much more. It's their dedication to getting out of debt and building wealth that kept them going, day after day, on the steady track to riches.
As millionaire and New York Times best-selling author Grant Cardone explains, he didn't buy a luxury watch or car until he was financially secure and had funds coming in from multiple investments.
Cardone left college at 21 years old, broke and in debt. He hated being poor, so he made it his business to fight his way out of that hole every single day by focusing on spending money wisely on investments, not (Instagram be damned!) on having the newest trinkets. By the time he was 30, he was a millionaire.
What this shows is that daily decisions to spend one way or another can have a massive impact over time. In other words, becoming wealthy depends on personal habits and the little steps you choose to take each day to put money in your own pocket instead of someone else's.
Fun fact: a regular person can become a millionaire just by making automatic payments into a savings account.
Stay with me here. Let's do the math:
If a person puts aside $100 every two weeks from their paycheque from the time they are 25 until they are 65, he or she would end up with almost $415,000 if their money, invested wisely, only yielded a 6% return year-over-year. This plan requires putting aside only $50 a week.
If this same person saves $200 every two weeks from the age of 25 to 65, they will end up with more than $1,000,000 if their money, invested wisely, only yielded a 7% return year-over-year.
If this picture appeals, then keep reading!
It's totally okay if you don't have $100 extra to put into a savings account starting right now. Being smart with your money is not about denying yourself nice things all the time so you can make larger deposits in your account.
Smart spending is about picking and choosing which nice things to have, and when. It's about having a bit of restraint when you shop. The small decisions you make every day take you either in a direction where you're poor and in debt or wealthy and comfortable.
So, start will small, regular deposits and build up from there! The longer you save for, the better, and even small deposits add up quickly.
Ready to get started? Here's a list of little things you can start doing today to take control of your money and keep more of it for yourself. Start with banking and credit goals to axe your debt, then move on to smart decisions to make and save more moolah!
#moneygoals
1. Pay yourself automatically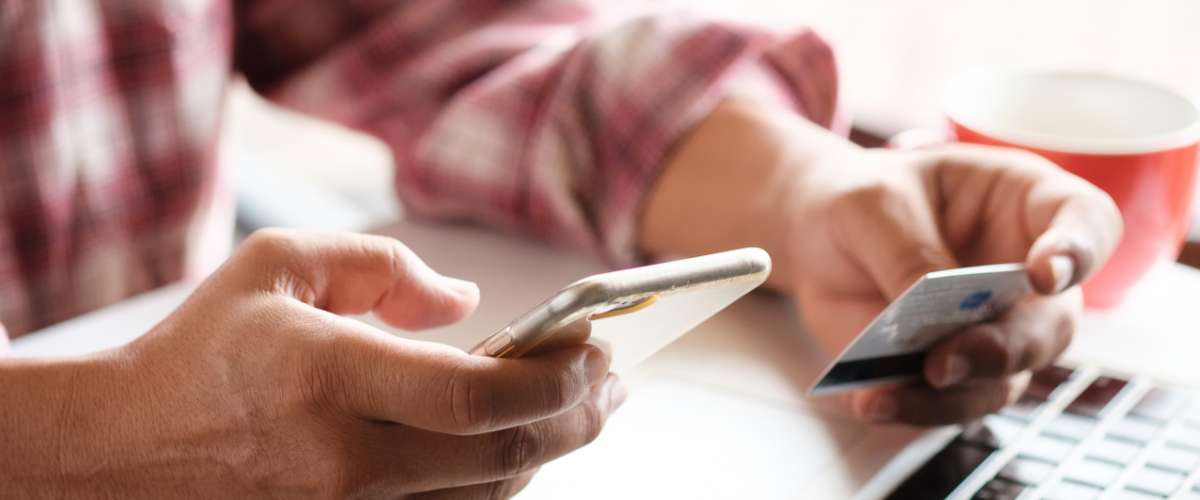 You pay your heating bills and your credit cards, but when did you last pay yourself? Setting up automatic payments to a savings account is the first and best way to grow your dough.
Take a look at how much money you're making and decide on an amount of money you think you can manage to not spend on food, rent, clothing (etc.) each week. Let's say this number is $25. That's doable for most people.
Next, open a saving account with your bank. Then set up automatic weekly payments of $25 from your chequing account to your new saving account. Saving just $25 a week will net you $1,300 by the end of the year. Most people can learn to live happily with $25 less spending money per week.
The idea is to put money aside for yourself without having to think about it — and you can always put away more. Start by saving $25 a week and increase it if you begin to make more money at work. Add any extra cash from family or deposit your Christmas bonus into your saving account. Get up to that magical $50 every week and watch your money grow!
2. Pay off your credit card in full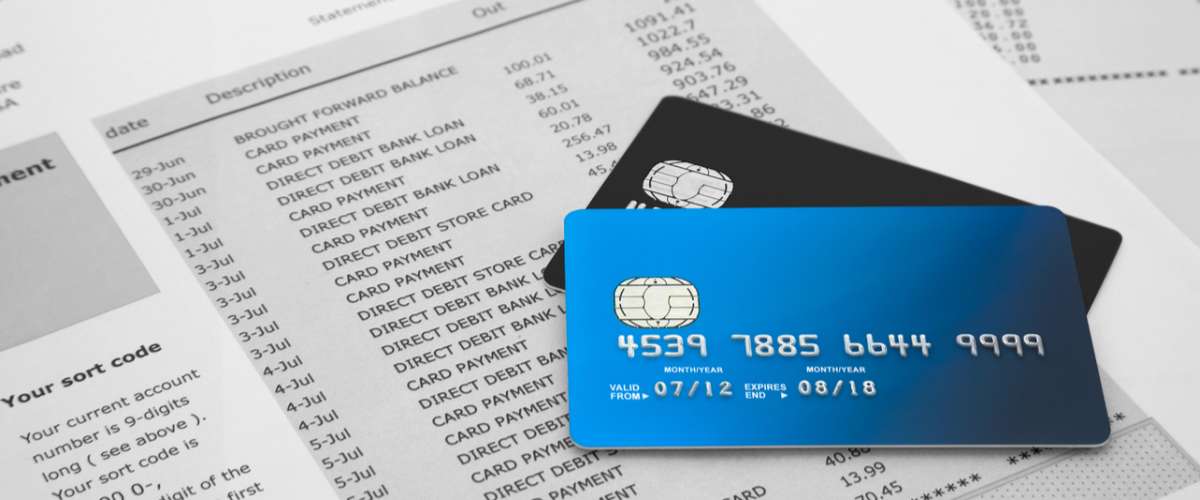 Interest rates will kill your wealth goals faster than anything else. This is especially true if you have more than one credit card that you haven't paid off entirely. Make it your goal to pay off at least one card in full — then cut it up and throw it away. Keep going until you have one card left. If you can't pay down the entire card, then...
3. Negotiate down your credit card interest rates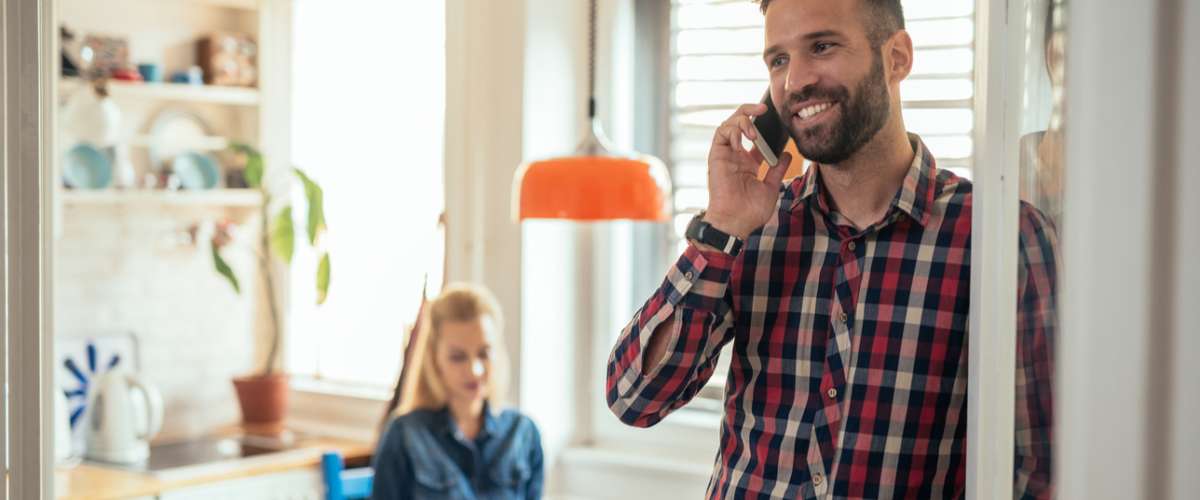 Making partial payments on your credit balance every month means you are probably shelling out a lot just on interest. For example, if you have a steady $5,000 of debt on your credit card and your account is charged 18% APR (interest rate each year), then you would have to pay $900 in interest in one year on top of what you actually owe! Let that sink in... $900! $900!
The good news is that if you're making regular payments each month, you're probably eligible to negotiate lower interest rates. Call your bank and explain your request. It never hurts to ask! If they say no, then pull out the big guns...
4. Transfer your balance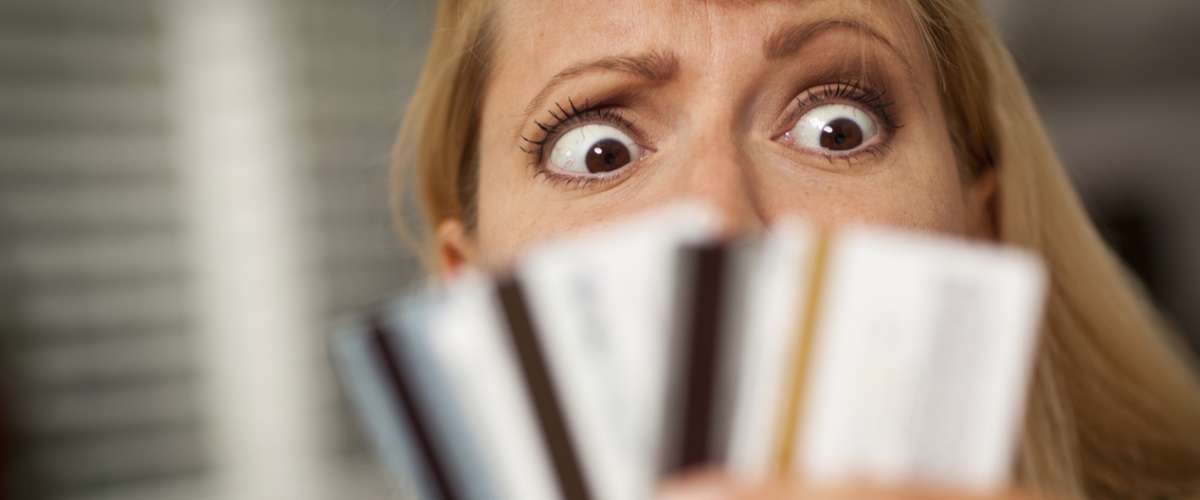 Let's say your bank doesn't want to give you a lower interest rate. You still have the right to transfer your balance to a new card and a new bank that has lower interest rates. In fact, there are balance transfer cards that charge 0% APR, i.e. no interest at all, for a set period of time. Some banks don't charge balance transfer fees either!
You might also consider a debt consolidation loan, which can typically be had at a significantly lower interest rate than the rate offered by your credit card. Consider this debt consolidation loan calculator to help determine whether this option might be for you.
5. Pay off student loans ASAP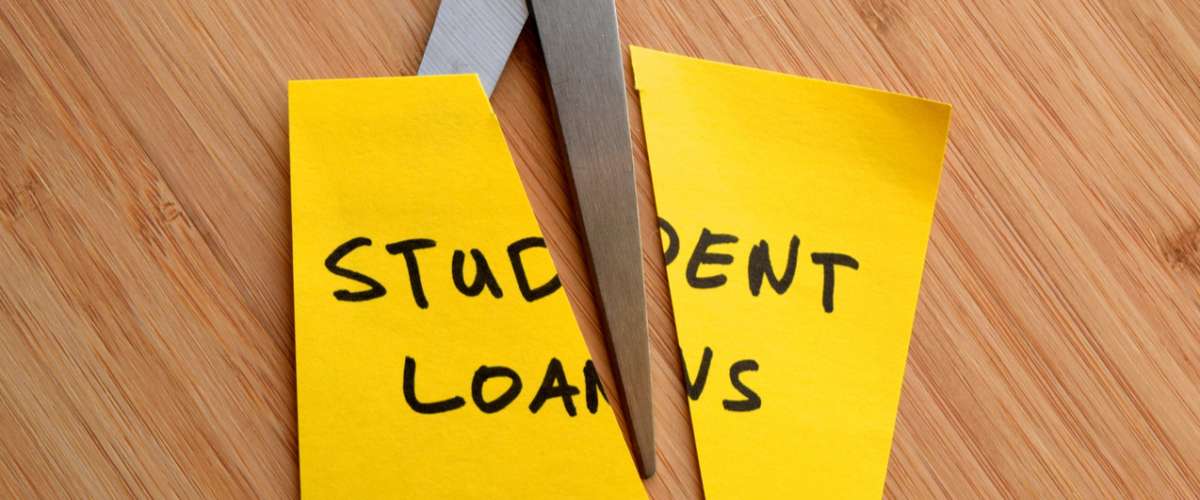 Forbes says that student debt in America is the second highest debt category after mortgage debt, far outstripping credit cards and car loans. And borrowers take about 21 years on average to pay off this debt. The interest rate on a student loan will eat up your hard-earned money — so the best thing you can do is pay this off as soon as possible.
Follow these four steps:
Figure out how much you owe and to whom (federal loans, money owed to family, etc.)
Rank your debt from highest priority (highest interest rate) to lowest priority
Use a personal loan calculator to decide on the best payment plan for you
Put more money toward the highest priority loans first. This strategy will save you the most money.
Don't be afraid to ask for help in figuring out the best way to repay your loans. Getting out from under your student debt is one of the best things you can do for your bank account — and your sanity.
#spendsmart
6. Eat at home more often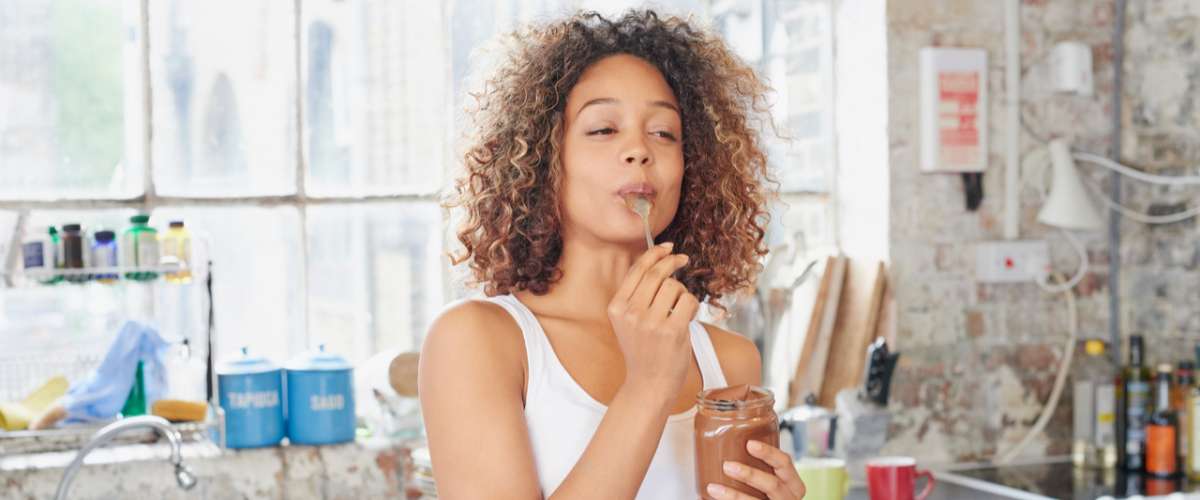 Multiple sources state that restaurant food costs at least 300% of the price of the ingredients you would buy in a grocery store. So, that $18 pasta dish at your favorite Italian spot would have cost you $6 or less to make at home. And you know those mixed drinks are overpriced.
Cooking at home is cheap and can be fast and super easy too! Check out these yummy money-saving recipes.
To keep the savings going, whip up a double batch at dinner time and you'll have leftovers for lunch. If you have more mouths to feed, then buy ingredients in bulk and make a quadruple batch of a casserole. Bake one tray and freeze the rest. This way, you'll take advantage of lower prices and you won't be forced to opt for takeout if you come home starving after work.
7. Find a cheaper place to buy groceries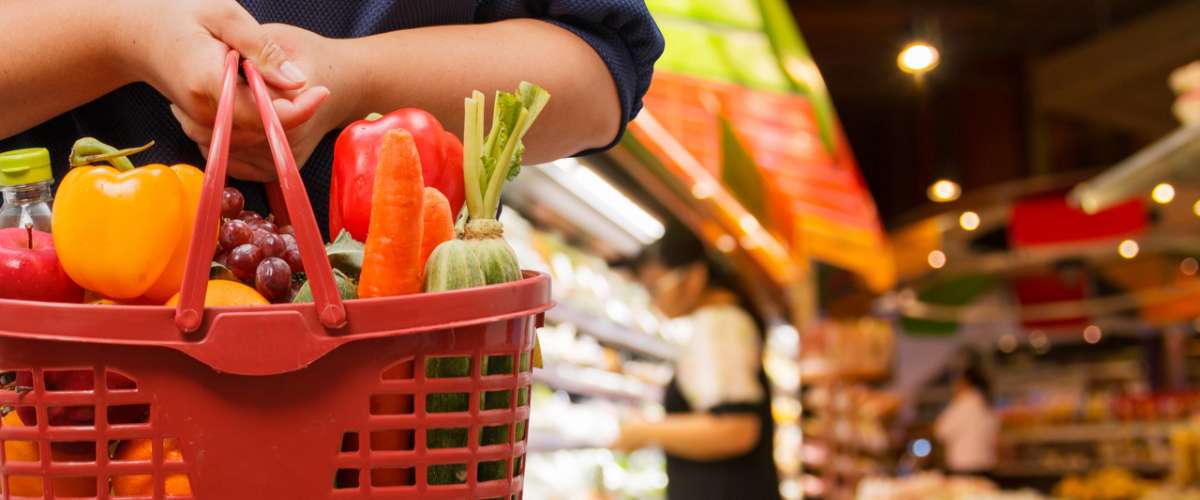 It's mind-boggling but true that grocery stores in different neighborhoods sell the exact same products at different prices. Higher-end grocery stores will mark up prices by a few cents up to several dollars more than bargain stores. To get the best deals, make a list of the items you buy most often, especially prepared foods like pasta sauce, frozen meals, and pre-chopped salads.
To get the best deal, try this: for a few weeks, make your biggest purchases at a few different grocery store chains around your neighborhood or on the way home after work or school. Note down the prices of your favorite products in your phone or just save your receipts in your wallet for a few weeks. At the end of the month, look over your notes and receipts and see which store is cheapest. Then make the switch! Spending even $10 less on groceries each week adds up to savings of $520 a year.
8. Start couponing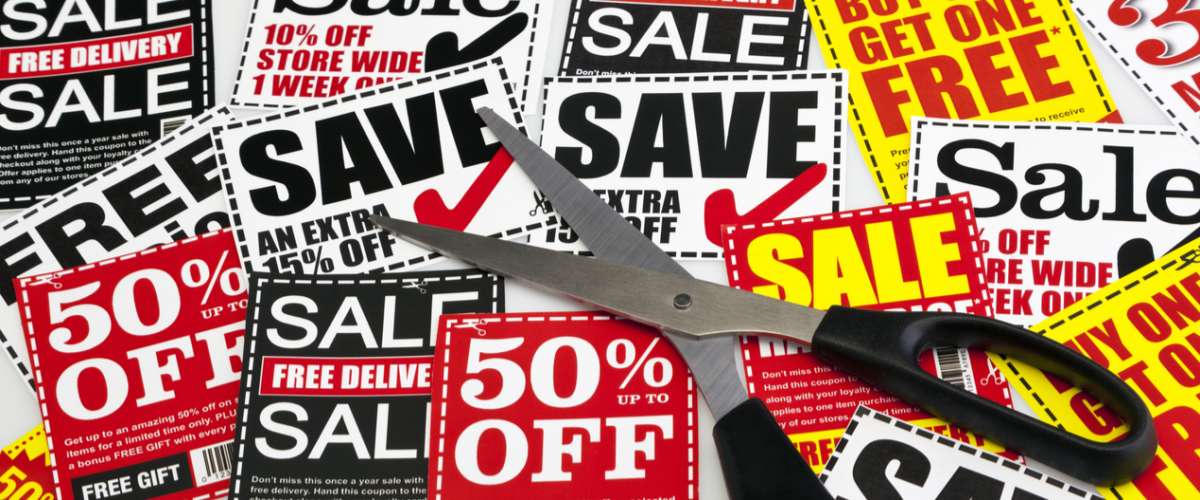 Snipping coupons is not just for grandma anymore. Those pesky flyers in your mailbox can be genuinely useful. Flip through to check out what's on sale and plan your shopping around those deals. Watch for low prices on usually expensive chicken breasts, frozen shrimp, walnuts, almond, pine nuts, sundried tomatoes, and baking items like vanilla beans.
You can also get cash back after you've gone grocery shopping by using a rewards app like SavingStar. Simply sign up for SavingStar, to get cash back or gift cards for Starbucks, iTunes or AMC Theatres. Once you're registered, link your loyalty cards or submit a picture of your receipt. SavingStar then automatically adds the value of each offer you've redeemed to your SavingStar account.
9. Go for generic or store brands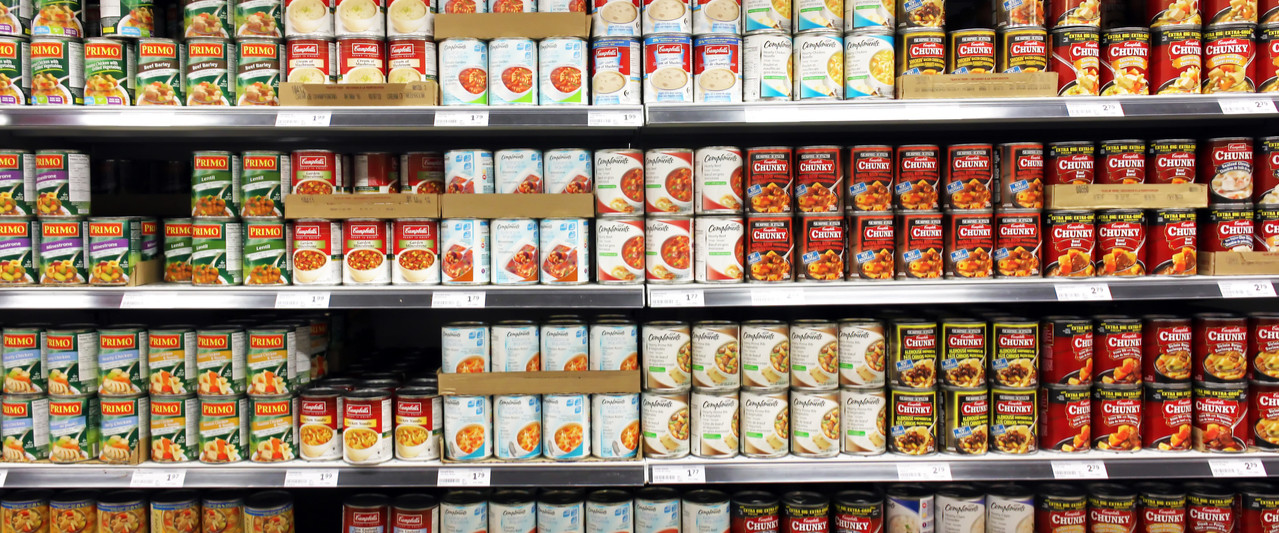 This tip can save you a ton of money, especially when it comes to over the counter drugs and beauty and skincare products. Instead of buying the expensive premium brands, try the generic store brand. It might be just as good! If you want to check how similar the generic and premium brands are, take a look at the ingredient list. They're often nearly identical, with minor differences that can easily be explained with a quick Google search.
10. Stop, drop, and wait 10 seconds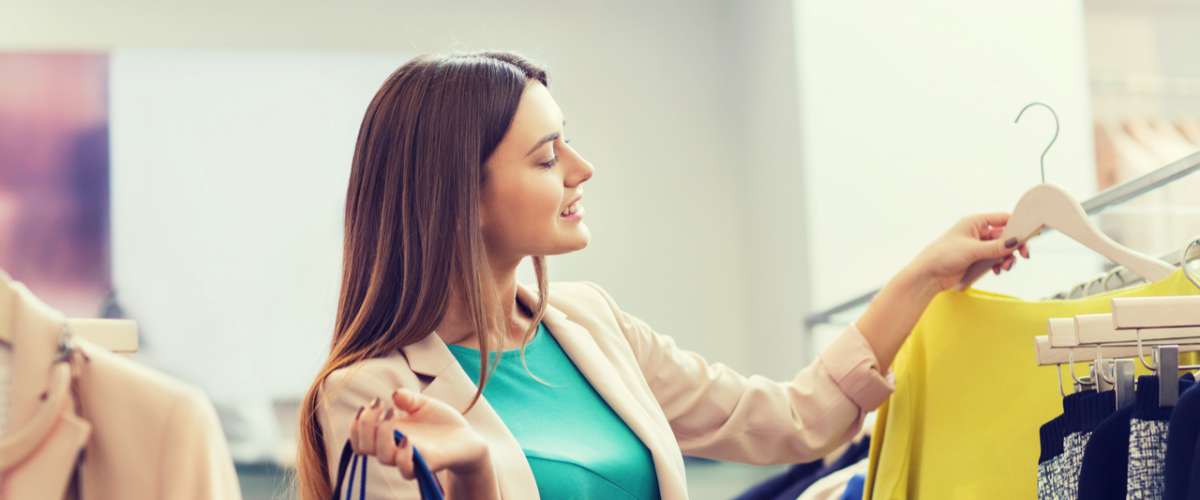 Impulse buying is your greatest enemy. Credit cards make snapping things up so easy, and online shopping is 100% geared towards encouraging people to click and spend as fast as possible. Think about how you feel when you see a deal countdown timer or a flash sale ad.
To combat those evil marketing geniuses, always have a shopping list and try to stick to it. Every time you are about to buy something that isn't on your list, stop. Put the item down (or take it out of your virtual cart) and think about whether you really need it right now.
Taking 10 seconds to think a purchase through is usually enough to make a better decision. Consider how your credit statement will look at the end of the month. Is there anything else you need more? If the purchase can wait, then don't rush it. You might find a better deal somewhere else, anyway.
There's also a traditional wait time of 30 days on a bigger purchase. If you stop yourself from buying something immediately but you still need it or want it 30 days later, then it's a fair bet you can go ahead and get it. Just don't forget to shop around for the best deal first!
11: If you haven't already, butt out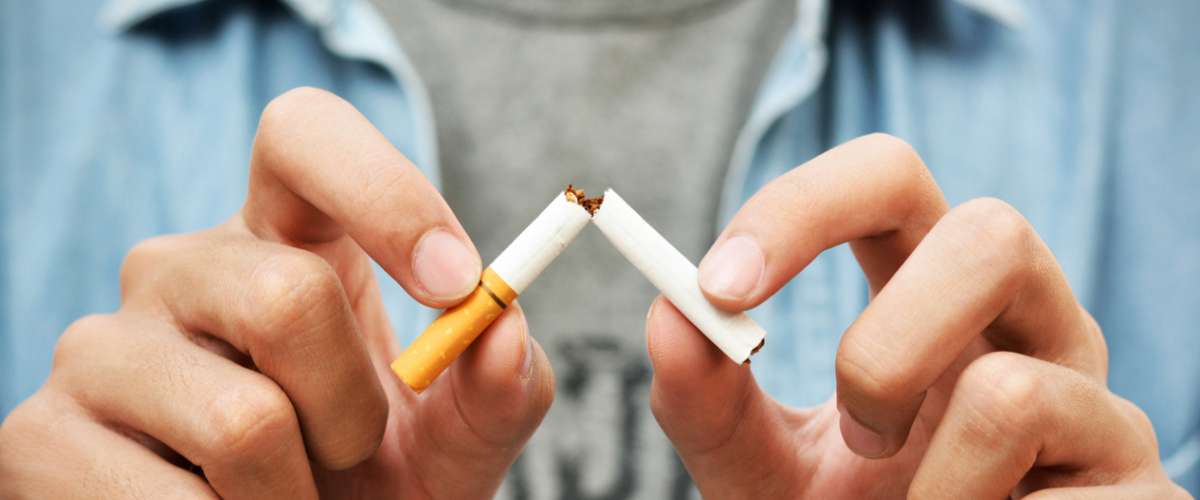 That is, quit smoking already! Is there a more expensive and destructive habit? We don't think so. Cigarettes are a black hole for money — and if they don't kill you outright, medical bills down the road might. Kick this habit to save your money...and your life.
For more information on the money you can save from quitting smoking and drinking, you might be interested to visit our article on the subject, Here's How Rich You'd be if You Stopped Drinking and Smoking.
12. Not a gym rat? Then drop the membership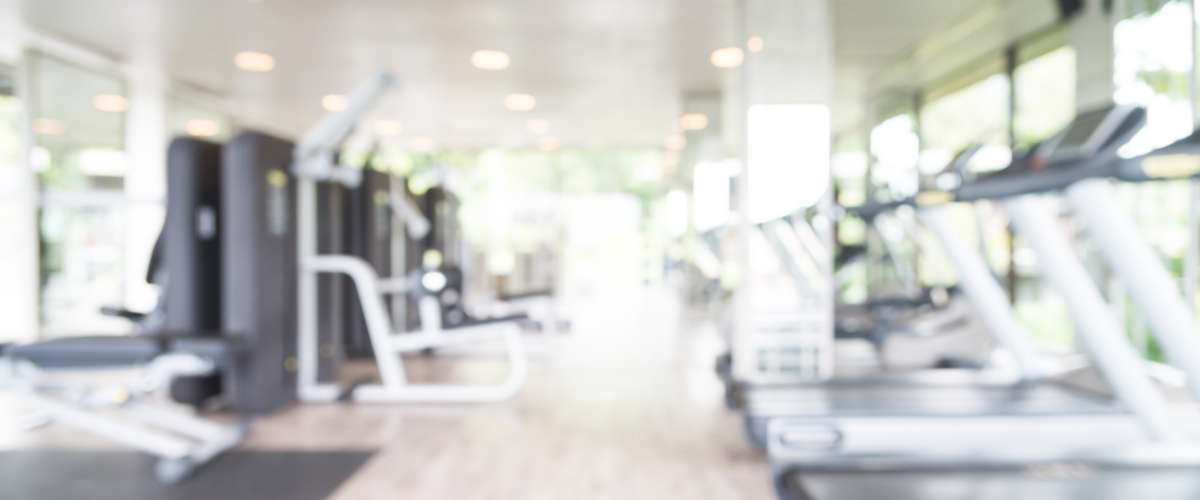 Damn those new year's resolutions and introductory offers at the gym! If you're too busy to make it to the gym regularly or you really prefer walks in the park or indoor rock climbing to reps and treadmills, then you should probably cancel your gym membership. If you change your mind and want to join again later, I promise you'll be able to find more introductory offers and free classes somewhere else!
13. Ditch unused phone services and cable channels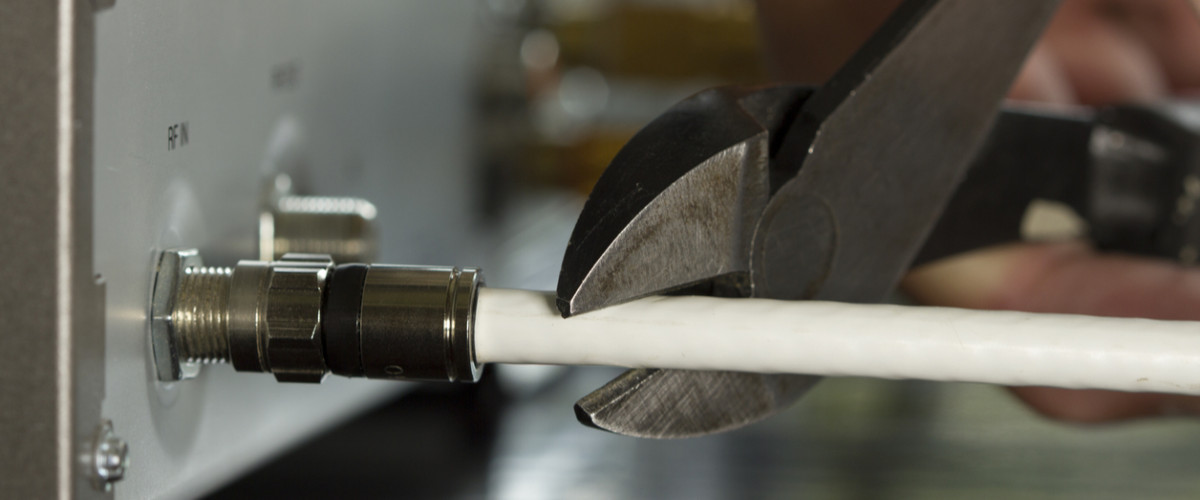 Cell phone bills are expensive as it is, and the last thing you need is to pay for services you don't use. Go through your cell phone bill at the end of the month and identify anything you don't need, then call your provider and cancel those services.
The same thing goes for your cable bill. Alternatively, you can drop cable entirely and make the switch to less expensive online streaming options like Netflix or Hulu.
14. Turn off the lights when you leave the room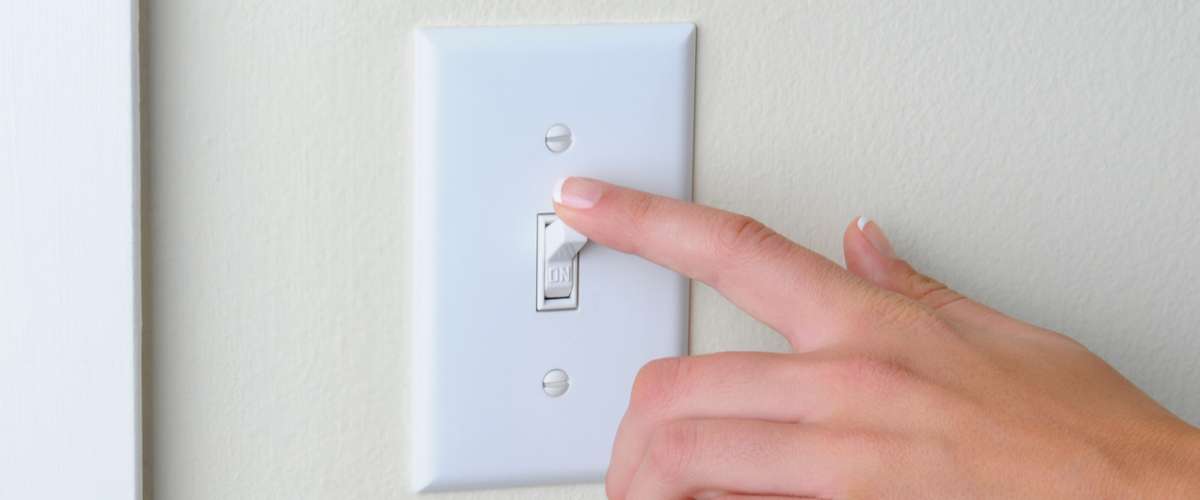 Your dad was right about this one. Electricity costs a lot of money, and there's no easier way to save on your electricity bill remembering to turn off the lights when you leave the room. Don't feel too bad if you have a pet — Fido's probably not scared of the dark. (Although Scooby might be).
Go one step farther and install a power bar with built-in timer or auto shut-off to fight the horror of phantom power drain by electronics that are always plugged in. Your wallet and the planet will thank you!
15. Take public transit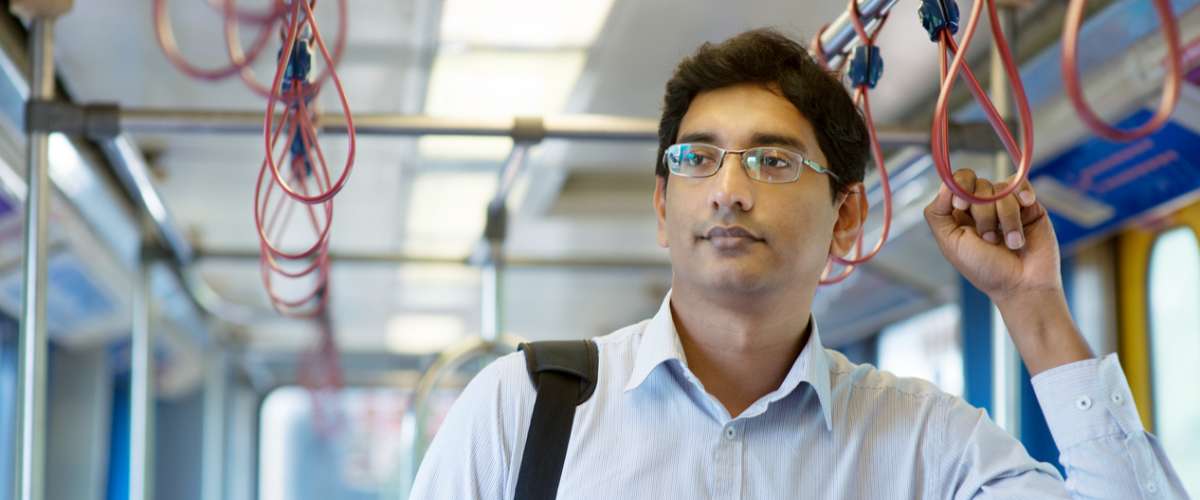 Public transportation is usually very affordable and fairly reliable, too. You can save a lot of money by getting familiar with your local transit system. Some employers even allow for pre-tax commuter benefits, and some states also offer end of year tax deductions for public transit passes.
Unless you have to commute far to reach the city, cars may not be worth the cost. Consider how much you'd have to pay for gas, yearly upkeep, and the fact that it will only break down over time. Remember: you can always rent a car if you have a big shopping trip coming up or if you want to take a road trip with friends or family.
16. Enjoy the free things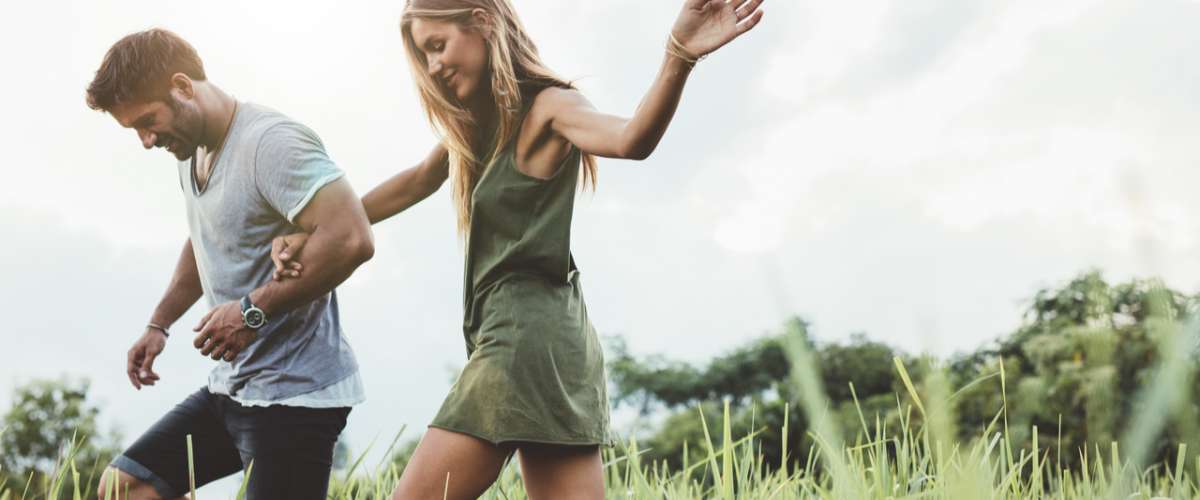 Most cities are digitally connected enough to have information about ongoing events around town. Take advantage of the Internet age and find your local free music festivals, art exhibits, dance classes, talk show tapings, and more! If there's something fun happening nearby, then go visit the next town over. Score extra points by bringing your dog along too!
For more ideas on ways to treat yourself for free, we encourage you to visit our article, linked.
17. Get a side gig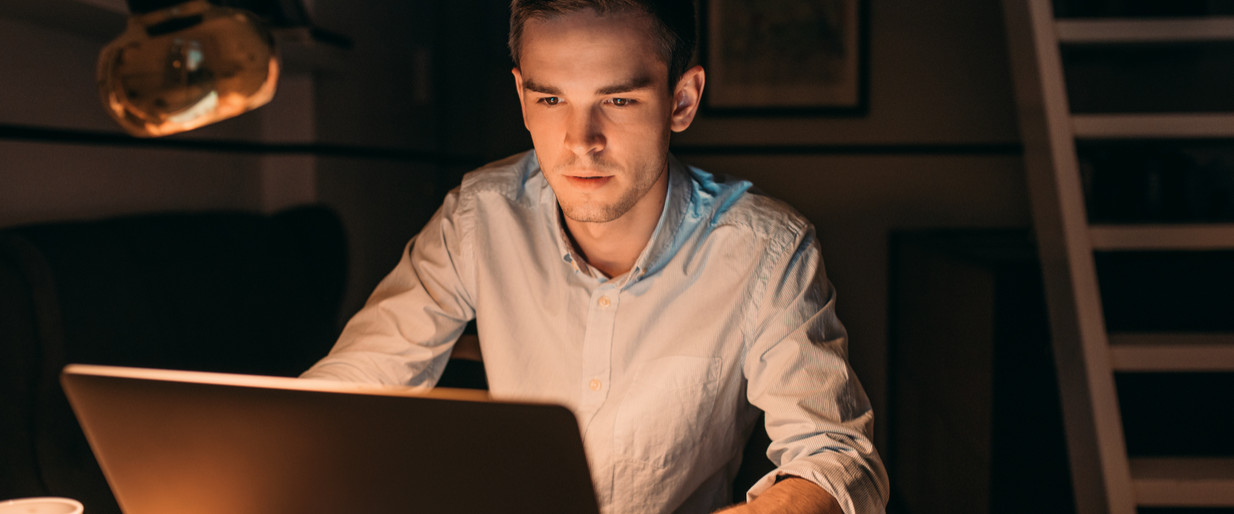 Love walking dogs or tutoring kids? How about gardening or personal shopping? Filling out surveys? The number of side gigs available in today's connected world means that if you need a bit more money, you can get it.
If you can't pick up more hours at work, a side gig is the perfect solution. We encourge you to visit our article on 13 Legitimate Ways to Make Extra Money Today. You can even designate the money you make from your gig for one single purpose, such as paying off your credit card, adding to your savings account, or using it to fund a vacation. Having extra money on hand will enable you to reach your savings and life goals much faster.
In addition to the ideas above, there are literally endless ways to save and spend your money in better ways every day. Consider inflating your tires and eating less meat, or exercising more and living in a smaller apartment. Get creative and stick to your guns!
The important thing to remember is that your daily choices affect your long-term wealth. The money you save can be used for better things: you can invest in your own home, money market funds, stocks in your favourite company, or in your own business.
You already work hard; now's the time to make your money work for you.
Saving money can get you out of debt so that you can become financially independent. This translates to less mental stress on a daily basis, less pressure on your personal relationships, and more money available to spend on things that make your life better, like a well-deserved vacation.
Your most important asset is not where you invest your money, it's time. The sooner you start saving, the better.