But today's record-low mortgage rates won't last forever, so here are some tips on how to take advantage now and save a bundle while you still can.
Make sure you're ready to buy
Before you're ready to start shopping for a home or a mortgage, you need to know how much house you can afford.
Many financial planners recommend keeping your monthly mortgage payment within a quarter of your household's earnings so you won't struggle to cover your other expenses — and will leave yourself some money to put into a savings account.
It may be tempting to venture out of your comfort zone while mortgage rates are so low, but if your monthly payment is going to suck up a huge portion of your income, it might not be the best idea. After all, you're committing to pay that same amount every month for anywhere from 10 to 30 years.
How to calculate what you can afford
Don't bite off more house than you can chew. Answer these questions to be sure you won't overextend your finances:
Will your monthly payment be 25% or less of your take-home income?
If you have a price in mind, do you have enough money saved to make a down payment of at least 20% — so you can avoid getting stuck paying for private mortgage insurance?
After making your down payment, will you have enough left over to comfortably cover your closing costs and moving expenses?
Will you be able to afford utilities and routine maintenance?
Use our mortgage calculator to figure out the right-sized monthly payment for your budget.
Find out your credit score (and how to improve it)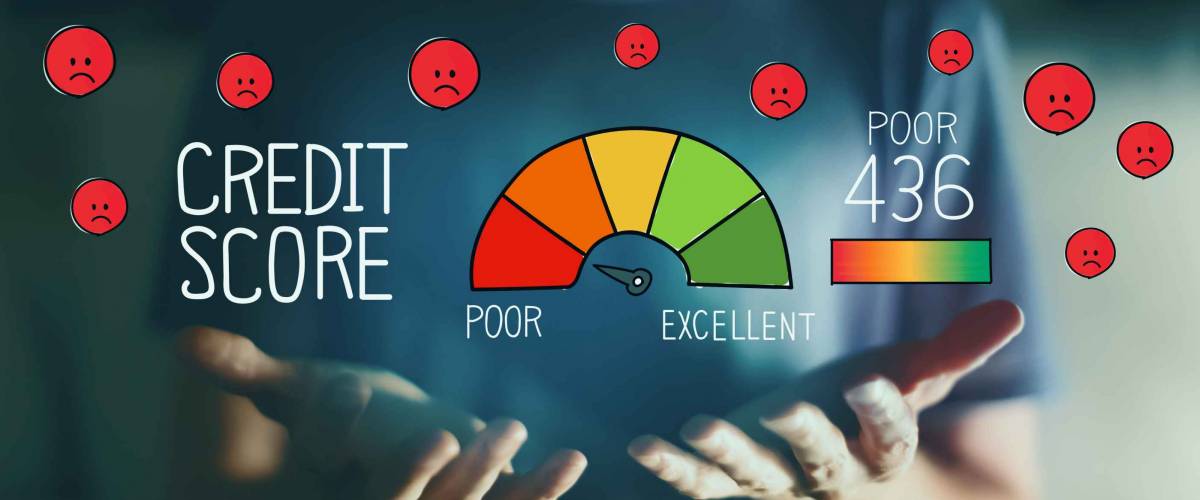 If you haven't checked your credit score in a while — or ever — you're definitely going to want to do that before you start shopping around for a mortgage. Your credit score will have a big impact on the interest rate you qualify for, so you want to make sure your score is as high as possible.
Using a company like Credit Sesame to check your score is a great option: It's quick, easy, and — best of all — free.
If you discover that your score needs improvement, Credit Sesame will help you take a good look at your credit and guide you through steps that will lift your credit score to where it needs to be.
Credit Sesame also offers free credit monitoring that lets you view your credit report whenever you want, and keeps you updated on when your bills are due and how much you owe. That means no more missed payments or late fees — both of which can affect your credit rating.
Some Credit Sesame customers have seen credit score improvements of up to 300 points, which is a huge difference — especially when you're applying for a mortgage.
Compare rates in your area and lock in the best deal
Even though mortgage rates are dirt cheap right now, you still need to shop around if you want to find the very best deal.
One option is to compare rates on your own by scheduling appointments to meet with local lenders, but that can be time-consuming.
An easier way is to go online and compare rates from up to five different lenders in your area, in just minutes.
The process is simple: You just answer a few questions about your background and the neighborhood you're planning to buy in, and you'll instantly be connected with lenders in your area offering the best fit for your needs.
You'll be able to easily compare interest rates, loan terms, and monthly payments, and you can check candid user reviews for each lender to help you make your choice.
Comparing mortgage rates online is totally free, and it won't affect your credit score.
Find out why so many trust Veterans United on their home buying journey. Check out over 100,000 reviews from our homeowners & prequalify today!
Protect your investment for your family
Although it's not a very comfortable subject to discuss — or even think about — the possibility that your family might have to get by without you is something every homeowner should consider.
You want to make sure your family is financially secure enough to continue paying the mortgage in the event of your death, and the best way to do that is by buying a life insurance policy.
Quotacy takes the stress out of shopping for life insurance, and makes finding the best policy as simple as booking a plane ticket.
In just a few minutes, Quotacy will provide you with three rates that are custom-tailored to your and your family's needs. Depending on your age and location, you may be able to pay less than $7 a week for a policy that would give your loved ones $1 million in financial protection.
There's a good chance life insurance isn't something you'll need to worry about for years, but for under ten bucks a week the peace of mind will be worth it.