1. Princes William and Harry: Stormtroopers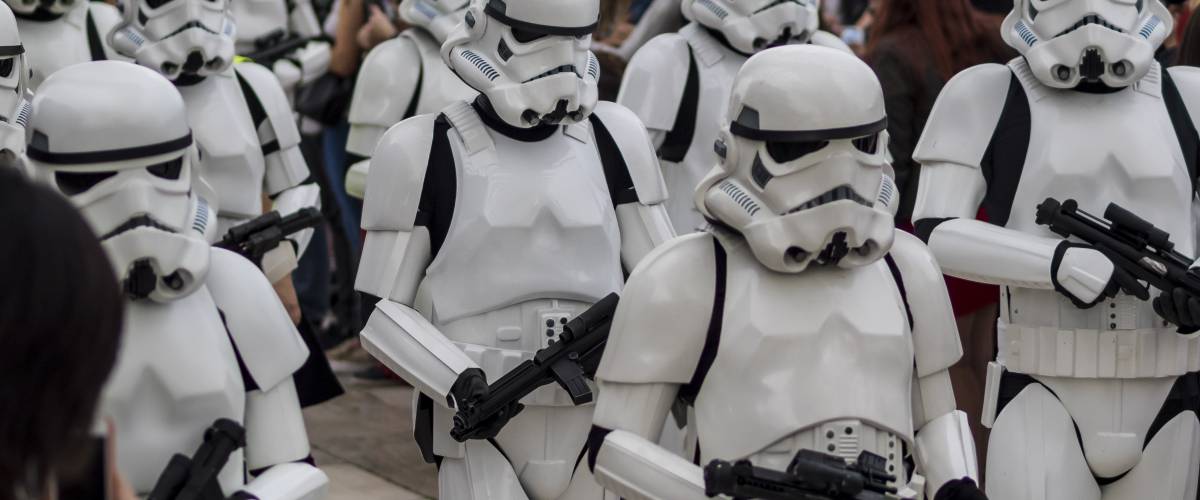 Trading in their royal sceptres for lightsabers, Princes William and Harry got to live out every Star Wars fan's fantasy when they visited the set The Last Jedi in June 2016. They reportedly met and took pictures with the cast and director Rian Johnson, and even got to film a cameo playing Stormtroopers.
Sadly, the scene featuring the royal extras was cut from the final film. Johnson told Business Insider, the two princes, at 6'3 and 6'1 respectively, were "substantially taller" than the other Stormtroopers, making them a touch distracting in the final cut.
2. Meghan, Duchess of Sussex: 'Briefcase girl' on Deal or No Deal Although she found success on "Suits," life in Hollywood wasn't always easy-going for the future duchess. Markle told Esquire in 2013 that she did a television pilot every season before she eventually got her big break as Rachel Zane on the legal dramedy show.
In between gigs, Markle took plenty of odd jobs to support herself, including a role as a Vanna White-esque "briefcase girl" on the game show Deal or No Deal.
According to Markle, it was a job she wasn't entirely too thrilled about: "I would end up standing up there forever in these terribly uncomfortable and inexpensive five-inch heels just waiting for someone to pick my number so I could go and sit down," she told Esquire.
3. Meghan, Duchess of Sussex: Professional calligrapher A fun fact that not many people know about the Duchess of Sussex is that she's an expert calligrapher. Markle's penmanship is enviably gorgeous, and it's reported that she has a love for handwritten notes.
One journalist, Anna Peele, said in a tweet: "Meghan Markle sent me an incredibly specific and kind 500-word, hand-calligraphied [sic] note after a half-hour meet and greet."
The duchess' penchant for the pen has gotten her plenty of work as a professional calligrapher. She taught two-hour calligraphy classes at Paper Source in the early 2000s, and also did some freelance calligraphy. Some of her high-profile clients have included Robin Thicke, Paula Patton and Dolce & Gabbana.
4. Queen Elizabeth: Truck mechanic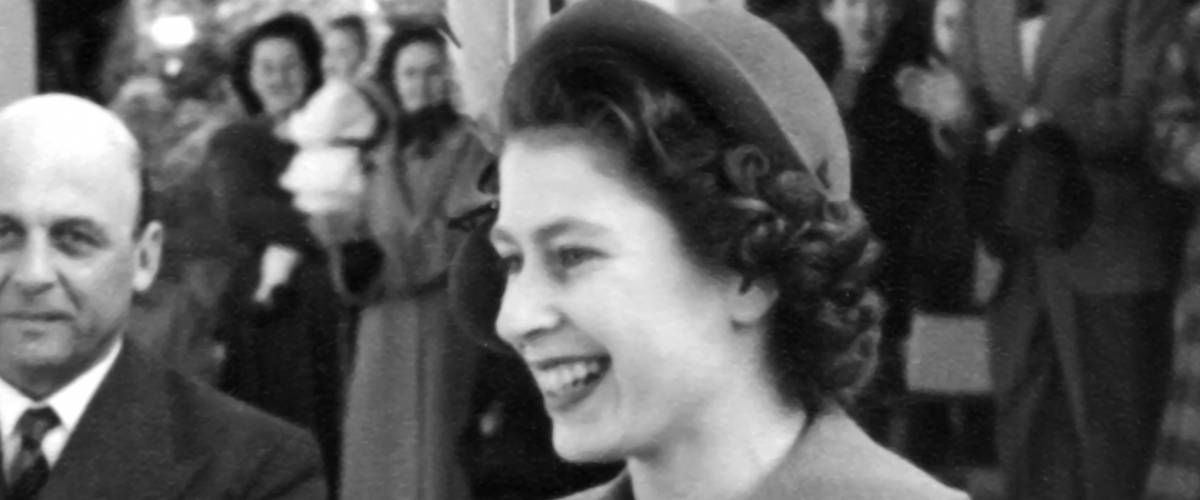 During World War II, the future Queen Elizabeth went down in history as the first woman from the royal family to serve in the military.
At age 16, she joined the Women's Auxiliary Territorial Service, where she served as a car mechanic and truck driver. (Sadly, none of this ever made it into Netflix's The Crown, but can you imagine?)
"One of her major joys was to get dirt under her nails and grease stains in her hands and display these signs of labor to her friends," Collier's magazine said of the young Elizabeth in 1947.
Now in her 90s, the queen continues to lead a busy life — but, presumably, she leaves any vehicle repair work to others.
5. Kate, Duchess of Cambridge: Jewelry buyer Before Kate Middleton was jet-setting around the world with her prince husband-to-be, she had to make a living like everyone else. To do that, the future duchess took a job as an accessories buyer at an upscale High Street chain store, Jigsaw.
The job allowed her flexibility to make money while also attending to her royal girlfriend duties.
Nowadays, Kate has her hands full representing the queen at various functions and charities as part of her commitment to the Royal Foundation. She also is also a full-time mom to Princes George and Louis and Princess Charlotte.
6. Meghan, Duchess of Sussex: Frozen yogurt scooper Before she was a famous actress-turned-duchess, Meghan Markle was scooping frozen yogurt for $4.25 an hour. Her first job was at a frogurt shop, called (I kid you not) "Humphrey Yogart." (Perhaps foreshadowing her future film career?).
According to her former boss, Paula Sheftle, Markle was outgoing and well-liked by all her customers. Looks like she had that famous Markle Sparkle long before she was a royal.
While on the job, she also met one of her idols — Baywatch star Yasmine Bleeth, and had an embarrassing fangirl moment.
On her now-deleted Twitter account, Markle recounted that she burst out, "Oh my God, I loved you in that Soft & Dri commercial," which was an unorthodox compliment but still pretty endearing.
7. Meghan, Duchess of Sussex: Tortilla chip aficionado Recently, a very weird Tostitos commercial from 2009, starring pre-royalty Meghan Markle, resurfaced on the internet.
In it, the actress is perusing the junk-food aisle of a grocery store. She picks up a bag of chips and mulls to herself. "Thirteen ingredients? That's more people than I invited to the party," says a disembodied voice that is definitely not the duchess we've come to know.
She then stumbles across Tostitos, which lists only three ingredients. "Yeah, three ingredients is good," says not-Meghan before the camera zooms away.
No word on whether or not Tostitos were served at the royal wedding.
8. Meghan, Duchess of Sussex: Lifestyle bloggess From 2014 to 2017, Markle created and wrote content for her lifestyle blog, The Tig, which focused on all things fashion, beauty, food and home decor.
(By the way, "Tig" was a cheeky reference to the American mispronunciation of Tignanello wine.) Guest contributors included some of her famous Canadian friends, including Jessica Mulroney and Michael Buble.
Sadly, Markle bid The Tig farewell in 2017, shortly before she and Prince Harry announced their engagement. The British monarchy has always been intensely secretive about their private lives, and part of royal protocol is the strict "no media" rule.
9. Meghan, Duchess of Sussex: 'Hot girl' In 2005, Markle had a brief cameo in the romantic comedy "A Lot Like Love," alongside Ashton Kutcher. In the scene, Markle sits next to the actor on a plane.
She says "hi" to Kutcher, and then has a short, flirty interaction with the man in the seat beside her. Despite the character having a name (Natalie), Markle is listed solely as "Hot girl" in the credits.
According to IMDb, the film was Markle's debut role, and although she originally was only supposed to speak one line, she managed to use that famous Markle charm to convince director Nigel Cole to expand the part to five lines.
10. Prince Charles: Children's book author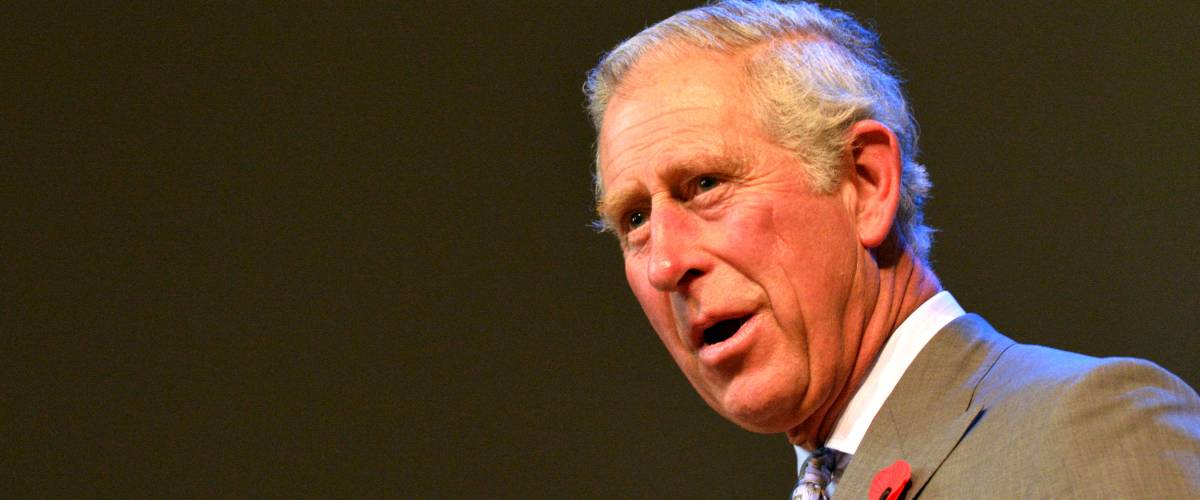 Before his sons were born, Prince Charles wrote a book for other parents to read to their kids: The Old Man of Lochnagar. It's a fable that Charles had come up with years earlier to entertain his brothers.
According to Goodreads, "[The book] is filled with such characters as a grouse who repels visitors, underwater haggis who revolve as they swim, the miniature green people of Gorm and the birds and fishes who live in the skies and lochs around Balmoral."
When it was published in 1980, the book's author was credited "H.R.H. The Prince of Wales" (it wasn't the most covert nom de plume). The BBC turned the book into an animated cartoon and asked the prince to narrate it, and later The Old Man of Lochnagar was adapted into a stage musical.
11. Princess Anne: Olympic horseback rider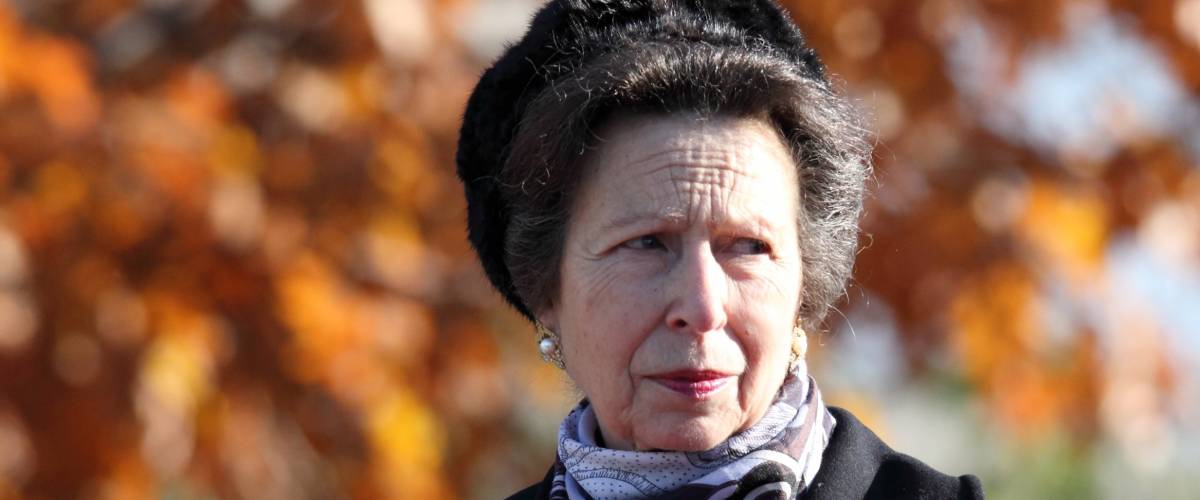 Princess Anne, the only daughter of Queen Elizabeth II, was a skilled equestrian back in the 1970s.
She was skilled enough to go all the way to the Olympics in 1976, where she was the first member of the royal family to ever compete in the Olympic games.
Despite the princess' best efforts, Britain failed to take home a single equestrian medal that year. A few years earlier, Anne's skill with horses had her named the BBC Sports Personality of the Year.
12. Zara Tindall, MBE: Jewelry designer As mentioned above, Princess Anne was a skilled equestrian, and the first member of the British royal family to have competed at the Olympics. Her daughter, Zara Tindall (née Phillips) followed in the footsteps of her athletic mother and went on to compete in the 2012 London Olympics in equestrianism.
When she's not horseback riding, Tindall makes a living doing endorsements and commercials for John Deere and Land Rover.
Tindall also had her hand in creative endeavors, designing a line of upscale jewelry with iconic jeweler Cellejia. Earrings and rings are based on her love of horses, with saddle rings and horseshoe earrings available for sale.
13. Prince Edward: Production assistant Like many members of the Royal Family, Prince Edward (Queen Elizabeth's youngest son) served in the Royal Navy, but he also apparently has a flair for the dramatic. After his retirement from the navy, Edward turned to the arts and took a job as a production assistant at Andrew Lloyd Webber's Really Useful theater company.
In 1993, he formed the television production company Ardent Productions. The company produced a number of documentaries and dramas, but some members of the media accused him of using his royal status to gain success and fame.
Ardent was reprimanded in 2001 when two crew members allegedly took pictures of Prince William at St. Andrews College, breaking the royals' "no media" rule. Eventually, the company was dissolved in 2009 with assets worth just 40 British pounds ($70).
14. Camilla, Duchess of Cornwall: Beekeeper The queen-to-be is queen bee. At least in her spare time, that is.
That's right, Camilla's side-gig (when she's not standing next to Prince Charles) is that of a part-time beekeeper. The duchess is an avid nature-lover, and has a particular fondness for bees. She has had nine hives installed at her Ray Mill estate garden and is seriously committed to saving bees for extinction.
Camilla even makes her own honey, which you can buy for 20 British pounds ($26) at department store Fortnum & Mason.
Proceeds go toward three charities that are close to Camilla's heart: Medical Detection Dogs, The Silver Line, a telephone helpline for the elderly, and a children's hospice in Oxfordshire, Helen & Douglas House.
15. Prince Philip: Truffle farmer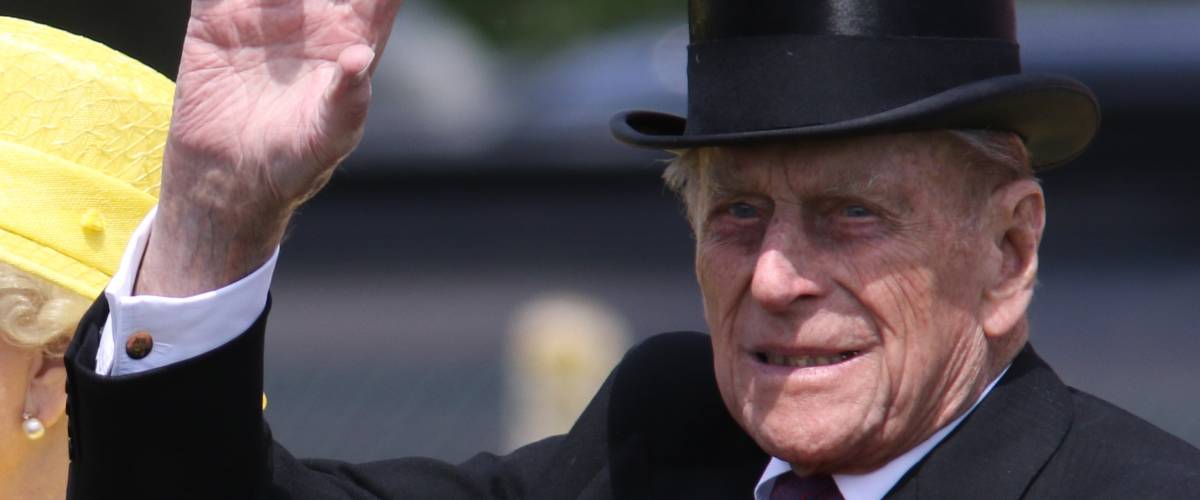 Queen Elizabeth's husband, Prince Philip, may lead a silver-spoon lifestyle, but he also doesn't mind getting his hands dirty in the garden. About ten years ago, the prince was an avid truffle farmer. He even made headlines when his organic "truffiere" plantation on the queen's estate in Norfolk, England, failed to produce any truffles — but he was undeterred.
The Duke of Edinburgh, as Prince Philip is also known, called in Italian truffle experts to help him figure out how to raise a crop of the valuable delicacy. In 2018, after a decade of perseverance, Prince Philip's truffle orchard finally produced a rare black truffle called the tuber melanosporum, also known as "black diamonds."
He is believed to be the first person to successfully grow black truffles in the U.K. At 97 years old, that's a pretty impressive item to have on your resume.