The 10 Best Deals at Thrift Stores (and 10 Things You Should Never Buy)
Ready to pop some tags? We're going shopping.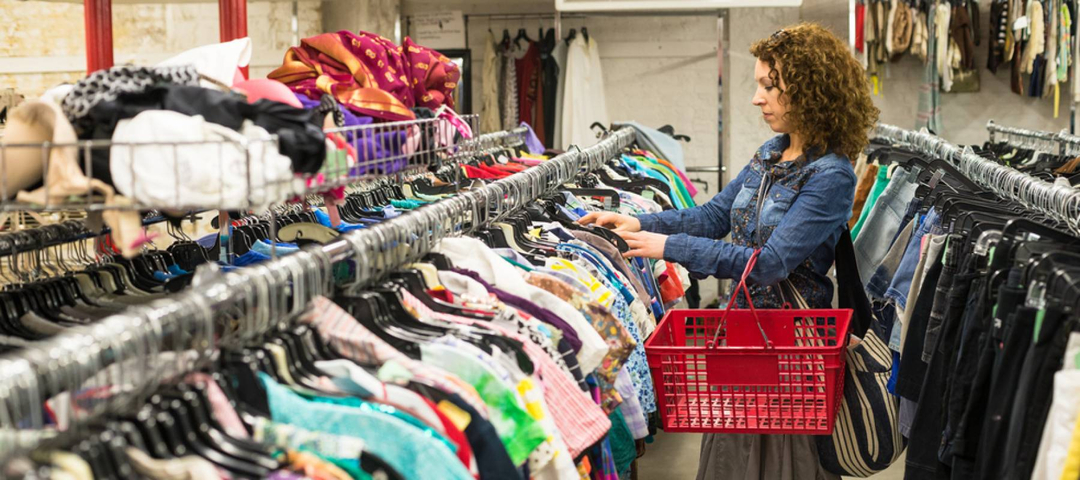 gabriel12 / Shutterstock
Buying new is so old hat.
Thrifting is more popular than ever, according to a report from online seller ThredUp. One in three women in America bought second-hand in 2018.
And clothing isn't the only thing worth buying used. Seasoned bargain hunters know you can get incredible deals on all kinds of goods at the thrift store for a fraction of the price of retail. The best share their stories of sensational second-hand steals on communities like Reddit's r/thriftstorehauls. Choose the right rewards card, and you can really make a killing.
Buyer beware, however. While there are tons of deals at resellers like Value Village and Goodwill, there are also plenty of items you should never buy at the thrift store, no matter how tempting the price.
Here are the 10 best and worst things you can pick up:
1. Never buy: Car seats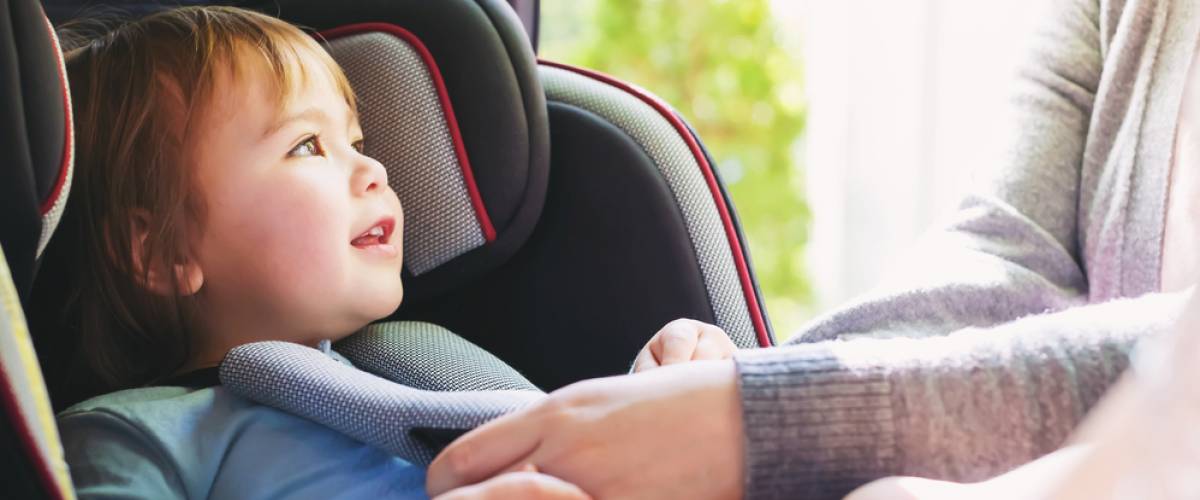 The National Highway Traffic Association says car seats should always be replaced following a car accident. When you buy used, you can never be sure whether the previous owners were involved in a crash, rendering the seat ineffective. That's why many thrift stores actually refuse to sell used car seats.
The American Academy of Pediatrics also warns against used car seats, saying recalls happen all the time and you can't be 100% certain the seat has all the essential parts.
Seats aside, you have plenty of options for used baby items. Scoop up mats, high chairs and baby bouncers; just make sure no parts are missing and give them a wash before use.
2. Buy: Board games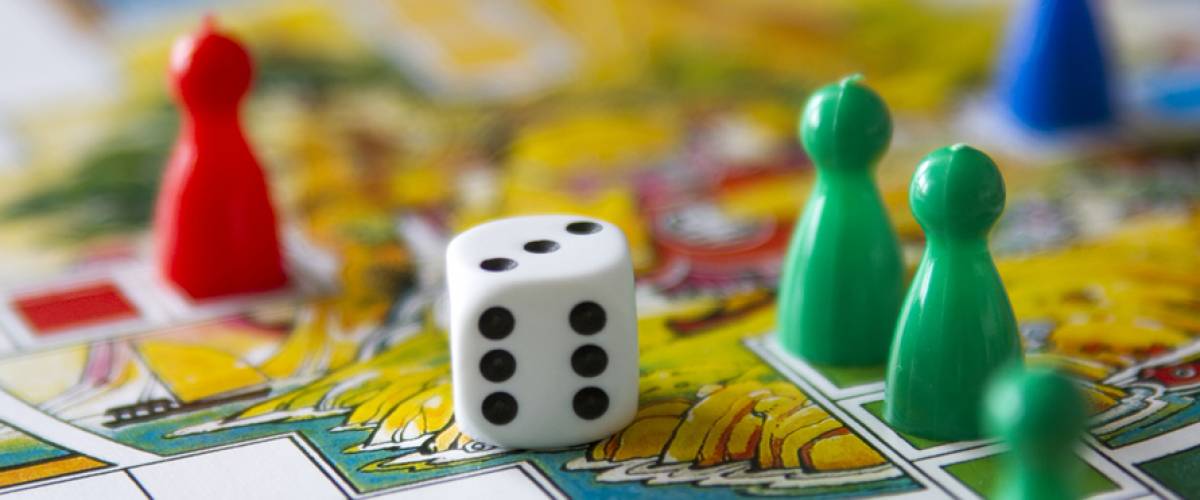 Any parent or player will tell you that brand-new board games can get costly. Even classics like Monopoly and Scrabble cost around $30 on Amazon.
Game night doesn't have to cost a fortune. Thrift stores have plenty of board games available for a fraction of the price. It's a great way to collect family favorites like Clue and Guess Who? or even rare, discontinued gems.
Just double check inside the box to make sure that no pieces are missing, and give all the small parts a wipe down with a disinfectant to kill any lurking germs.
3. Never buy: Stuffed animals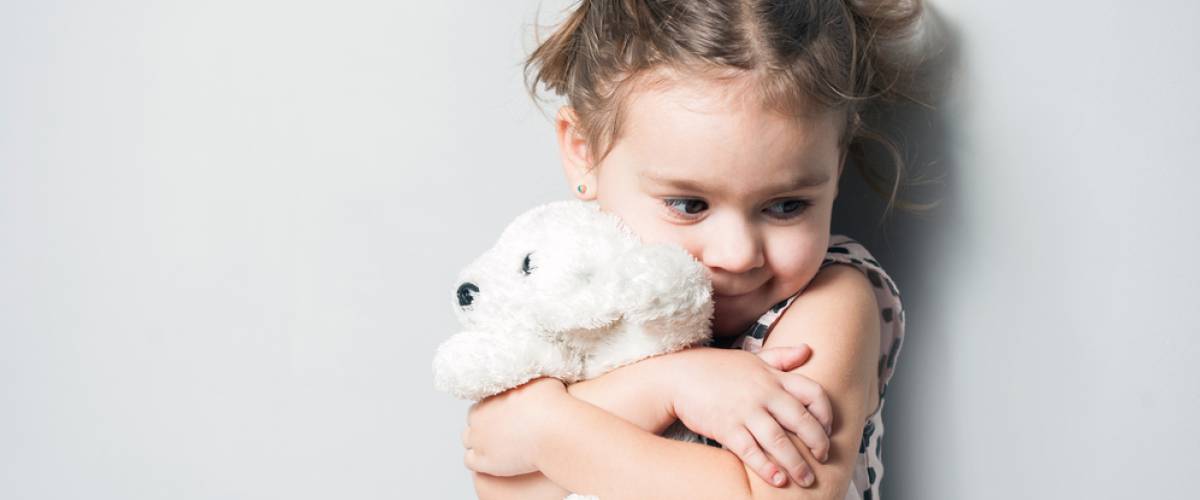 That fuzzy teddy may be irresistibly cute, but for the sake of your child's health it's best to leave Pooh Bear on the shelf. Stuffed animals could be crawling with all kinds of germs or clogged with dirt.
Another big reason to avoid used stuffed animals? Bedbugs and fleas. Your new friend could be hosting a hive of creepy crawlers.
You never know what conditions old Pooh Bear was living in, so it's best to play it safe. It's easier than ever to buy new, now that Toys R Us has made a bit of a comeback.
4. Buy: Picture frames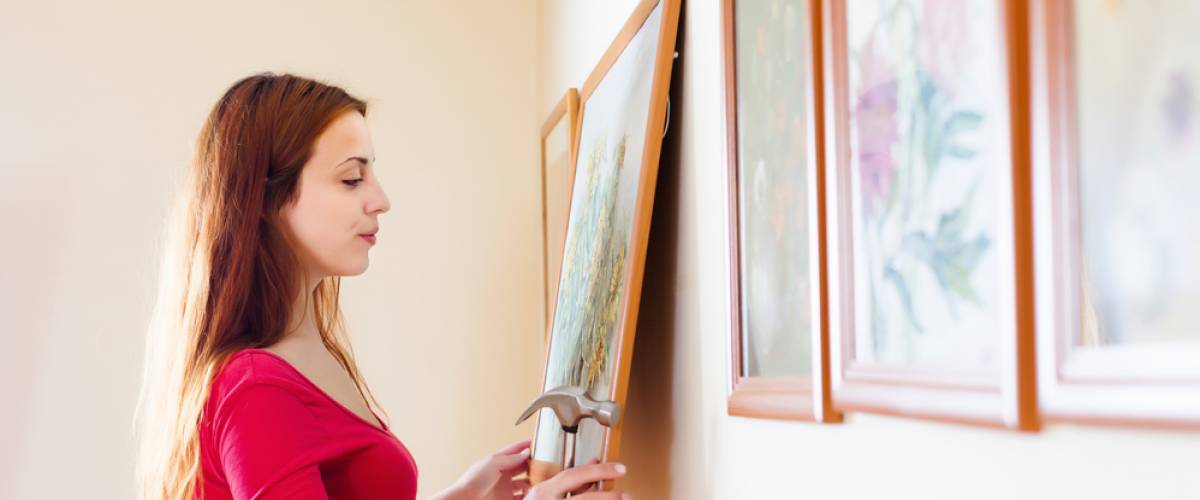 You might have overlooked that tacky painting at the thrift store, but gaze beyond the water-color sailboats or dogs playing poker and look at the frame it's in.
Quality picture frames are abundant at thrift stores and are a fraction of the price of the frames you'd find at a typical arts or home goods store.
If the picture frame is in good condition, you can easily paint over it and replace the art with your own pictures or photographs.
5. Never buy: Laptops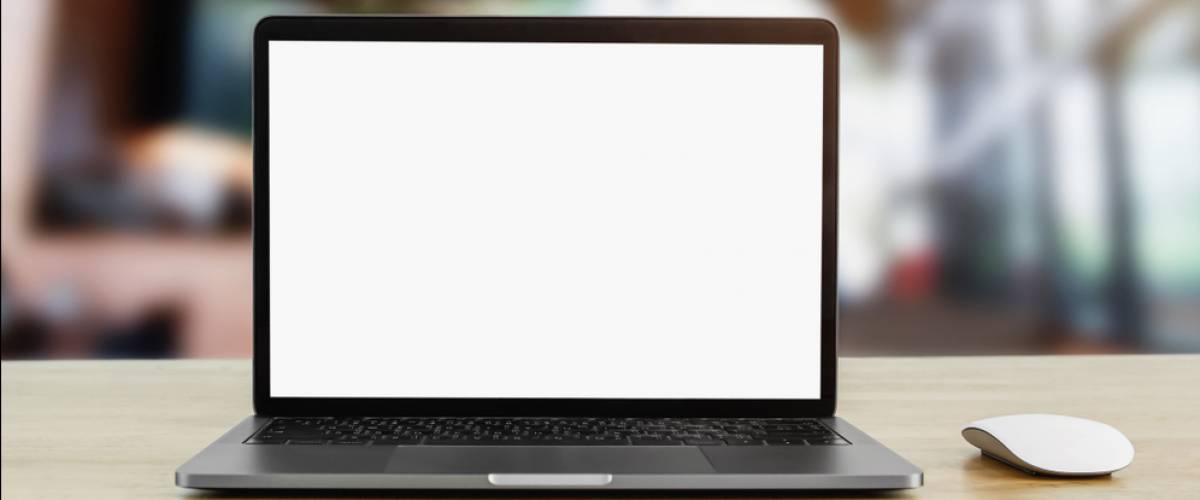 Imagine waking up one morning and finding out your laptop's hard drive died overnight. If that sounds like a nightmare to you, do yourself a favor and don't buy that thrift store laptop.
Laptops are fickle devices, and internal drives can easily be damaged by drops or spilled liquids. You won't know until you've tested it out — or maybe weeks afterward. You don't want to take that chance, especially if you're using your laptop to store sensitive data.
Buying a used laptop can be a great way to save money, but only if you're buying your device from a reputable reseller on Amazon or eBay. Those websites offer consumer protections that just aren't available at thrift stores.
6. Buy: Books and records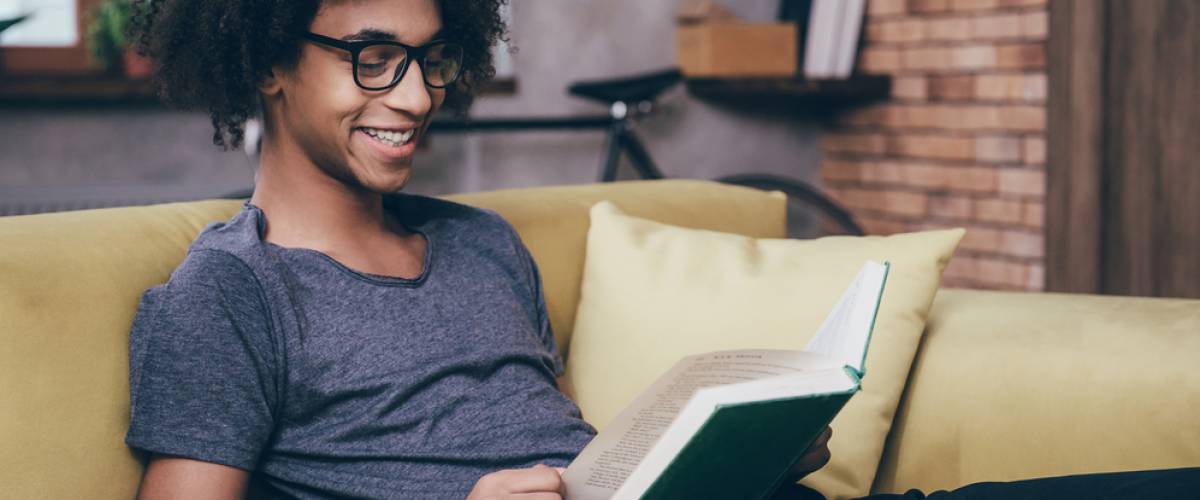 If you're a Barnes & Noble regular, you know just how expensive a brand-new book can be.
Yet your local thrift store carries a great selection of titles for as little as a dollar. Who cares whether someone's already read it? It's no different than borrowing a book from the library or a friend.
Same goes for old vinyl records. Keep your eyes peeled in the neighborhood for anyone who's moving. They'll likely want to liquidate a large portion of their book and/or record collection (they're difficult to transport), meaning you could score some pretty sweet deals.
7. Never buy: Shoes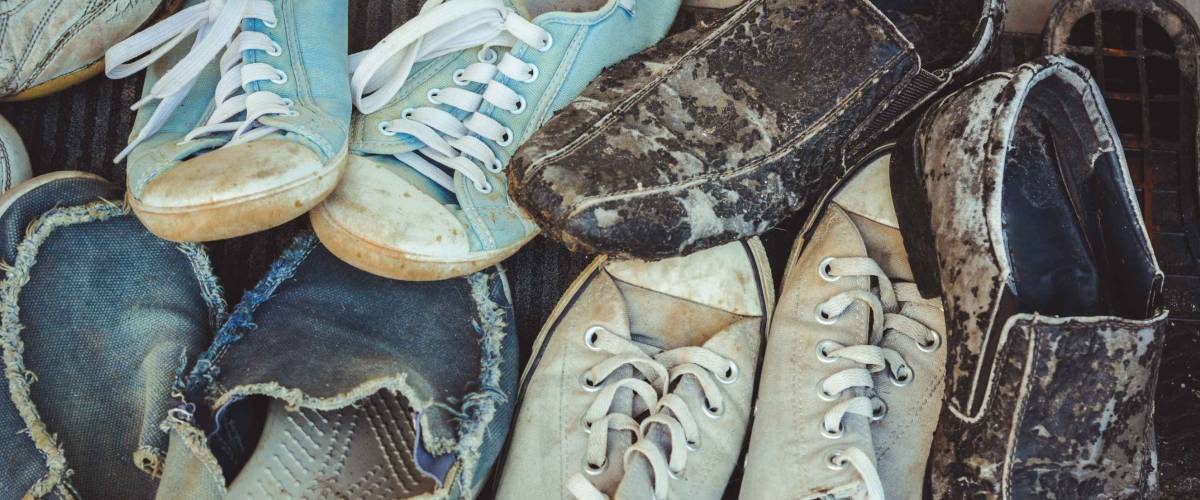 Skip right past shoes from the thrift store, unless they come in the box with the tags attached. People's feet can be a haven for bacteria and fungus, and that's a situation you don't want to step into.
You could also set yourself up for back problems. When we wear our shoes, the sole and toe area begin to mould to our unique foot shape. With used shoes, you won't be able to flatten out the soles, meaning you'll always be a bit off balance.
That's why it's a good idea to avoid buying used sneakers or any used shoes you'd be using for serious physical activity.
8. Buy: Designer handbags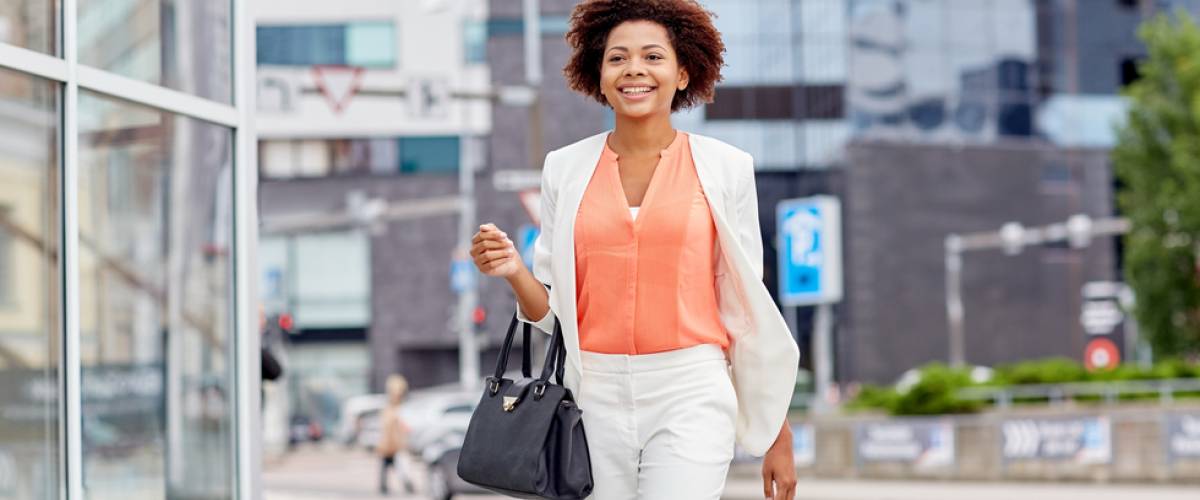 Designer handbags, especially ones made of durable materials like leather or suede, will last for ages. More importantly, classic shapes never go out of style and look good with any outfit.
You don't have to pay the high premiums on luxury handbags, but you also don't have to resort to buying knock-offs if your credit limit isn't in the quadruple digits.
Consignment sellers, either online or in-store, carry a wide array of heavily discounted designer bags, meaning you can grab that Chanel bag without the guilt. Many reputable sellers will also make sure your purchase comes with a card of authenticity.
9. Never buy: Shapewear, intimate apparel and hosiery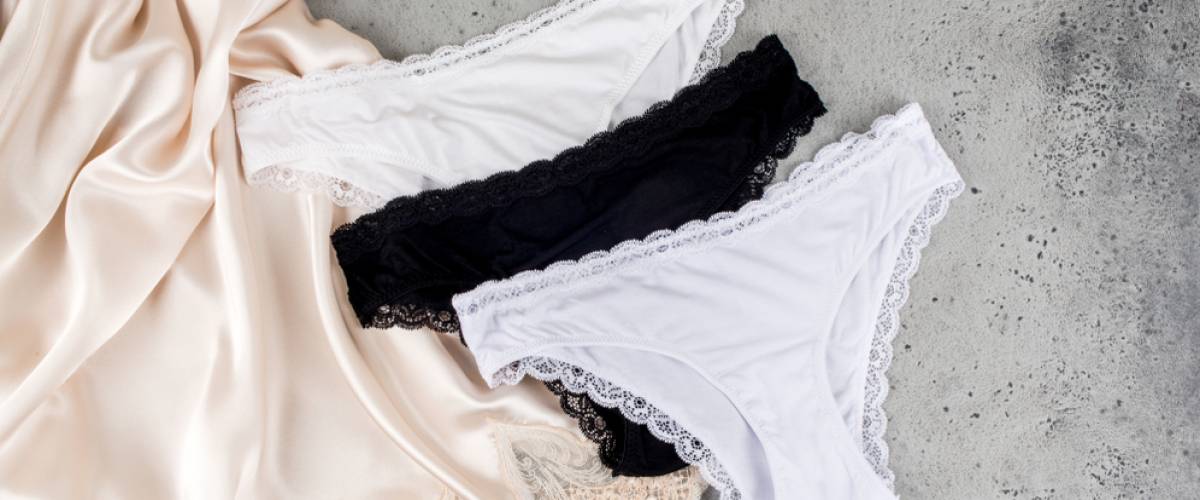 Do we need to state the obvious? If you wouldn't share a toothbrush with a complete stranger, definitely don't buy used underwear, shapewear, socks or bikinis.
You have no idea who the previous owners were, and you could be exposing yourself to all kinds of bacteria, lice or sexually transmitted infections. Yikes.
This one's a no-brainer. It's best to err on the side of caution when it comes to fabric that comes into close contact with your nether regions, so always buy hosiery and lingerie new and with tags attached.
10. Buy: Maternity clothes
Maternity clothes from the thrift store tend to be in great condition because they were worn for such a short time. You may even score a few items with the tags still on them.
Frugal moms-to-be should also be sure to check out online resellers like Poshmark, where you can get maternity clothing bundles like T-shirts and jeans for as little as $20. Even better, you can keep the chain going and make a few bucks by reselling the clothes when you're done with them.
More: Expecting? It's never too early to start thinking about your child's college education. Learn everything you need with our Student Loans Basics guide.
11. Never buy: Electronics you can't test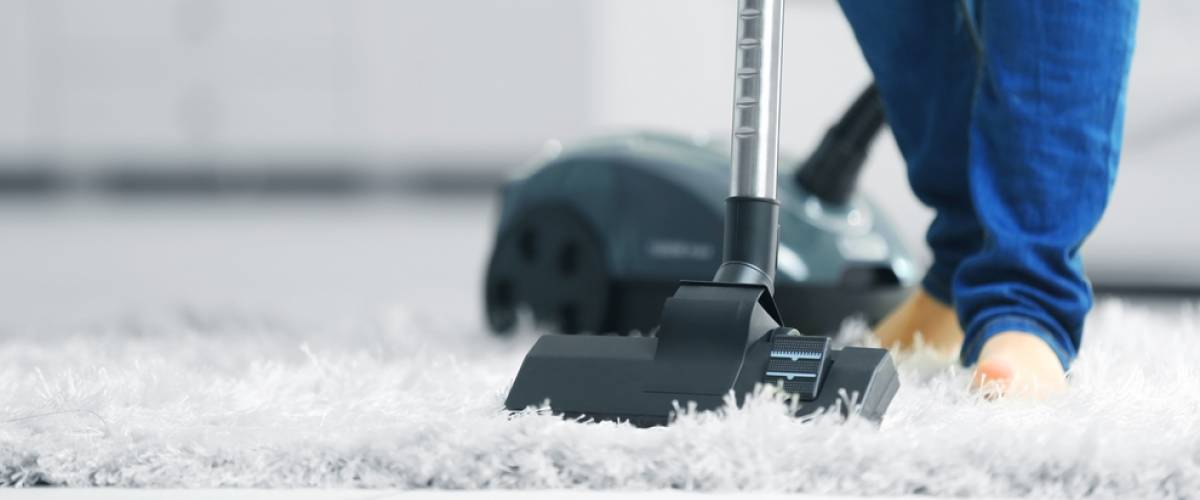 Used electronics can either be a total steal or a total bust. You won't know until you get home whether that old kettle has burnt out or that microwave is dead. Even if they do work, plenty of electronic items like coffee makers and vacuums may not hold up over the long term.
Always ask an employee whether you can plug in used electronics to see whether they work. If you can't test in store, pass on those purchases.
If you want to buy used or refurbished, grab your electronic goods from a reputable reseller on eBay or Amazon, where you'll be able to return defective items.
12. Buy: Kitchen gadgets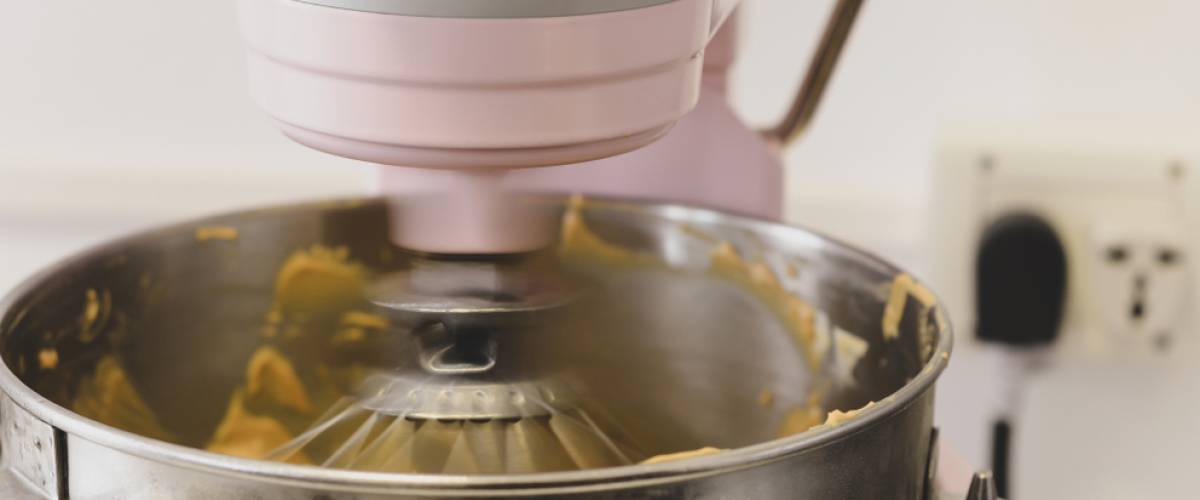 Have a recipe that calls for a specific type of kitchen gadget? Always wanted to try a juicer but couldn't justify shelling out $200 for a new one?
Try looking at the thrift store for all of those lesser-used or novelty kitchen items, like countertop scales or mortars and pestles. Many only get used once or twice before being donated, which means you could walk away with a like-new spiralizer for a fraction of the cost. Just make sure you plug in electronic gadgets before leaving the store to see whether they work.
And if the item is missing the box, you can always google instructional manuals or look up helpful videos on YouTube to see how it works.
13. Never buy: Upholstered items, especially old furniture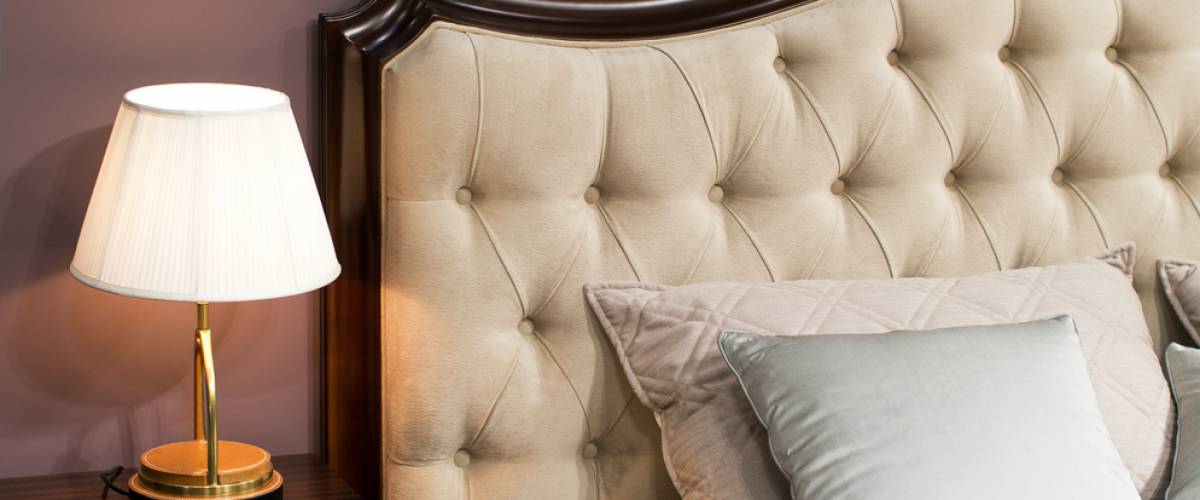 Bed linens, upholstered headboards, sofas, pillows and cushions all have one thing in common.
Bedbugs and lice love to make their homes in all types of furniture and cushions, meaning the sofa you just picked up could leave you playing host to a bunch of unwanted houseguests.
Fumigation will cost you a lot more than a new sofa, so skip the bargain and always buy new.
14. Buy: Funky fashion items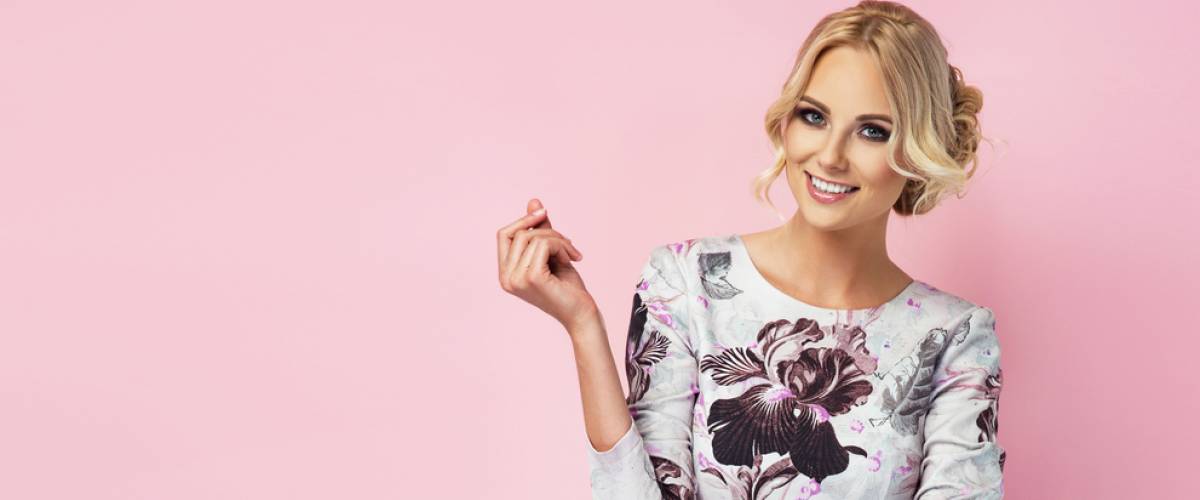 Fast-fashion shopping habits can cost you a fortune. Why pay full price?
You can find fun, vibrant fashion items at thrift stores for a fraction of the cost. After all, the thrift store isn't what it used to be. Now, instead of dowdy old clothes from grandma's closet, you can find incredible clothes, either new or vintage, and won't feel as guilty if you only wear them once or twice.
Thrifting has become so big that people are turning the art of the find into an e-commerce business, with sellers on Depop taking home cold hard cash for their second-hand finds.
15. Never buy: Makeup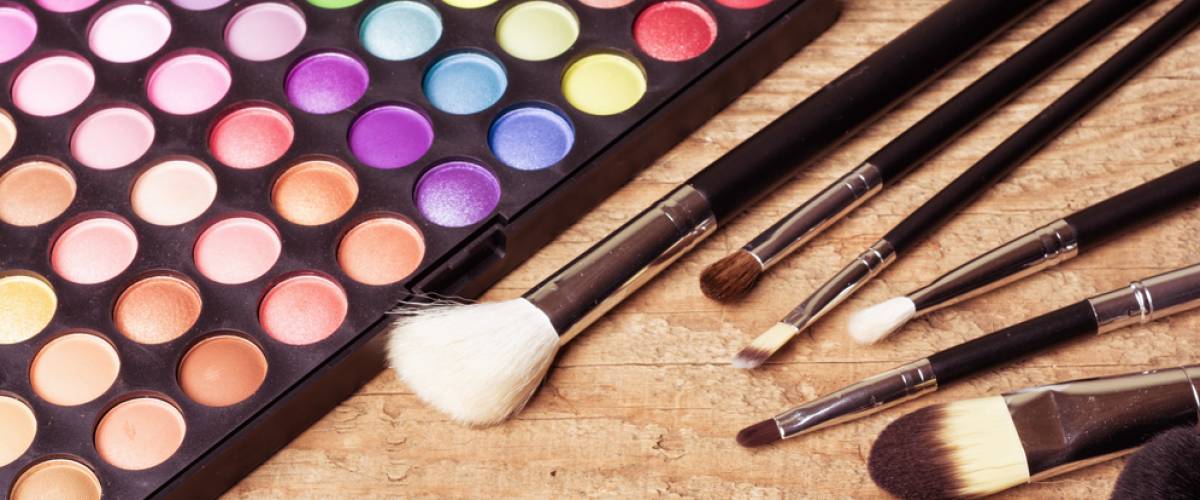 Remember when your mother told you never to share mascara because you could get pink eye? The same thing applies to buying old makeup from the thrift store.
No matter how clean you keep your vanity, any makeup that comes into contact with skin will inevitably have trace amounts of bacteria. You could be exposing yourself to a fungal infection.
Even if the product is in the box and sealed, it can be hard to tell whether it's expired, been tampered with or is actually a counterfeit. Some counterfeit makeup items contain harmful contaminants, according to the U.S. Customs and Border Protections Agency.
For bargain makeup, hit up the dollar store instead.
16. Buy: Toys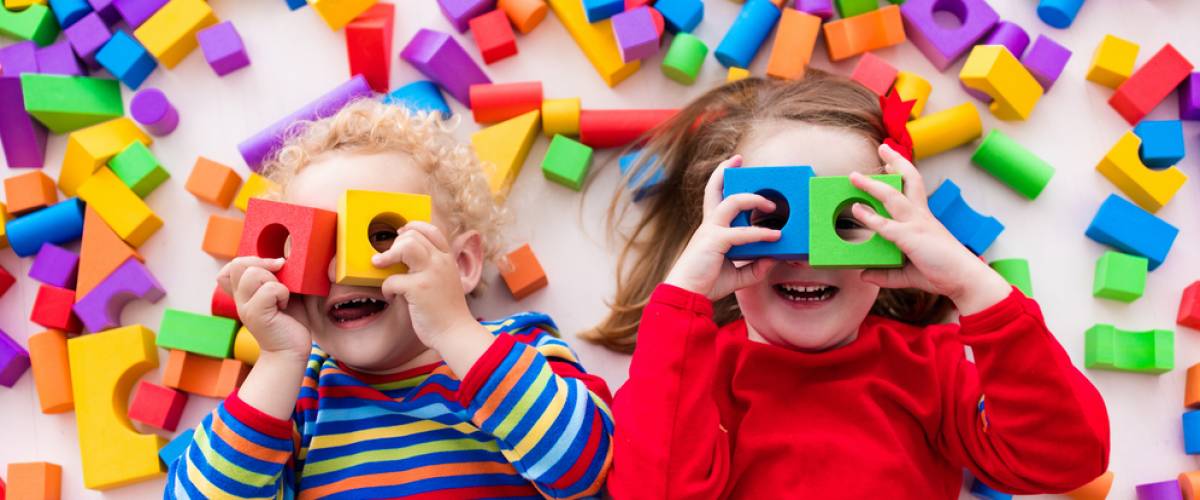 Kids grow tired of their toys so quickly. Parents know the drill: The kids will play with that action figure once or twice and then immediately lose interest. It can get expensive to keep up with their changing tastes.
Buying used toys is a great way to reward your kids without hurting your wallet. You can also donate their old items so your home isn't overflowing with a sea of toys.
Before you buy, make sure the used toys aren't broken or missing any parts and only buy toys that can be disinfected or soaked in bleach.
Oh, and if you spot one of these toys from the '80s or '90s, be quick and snag them. You could be looking at some serious cash.
17. Never buy: Anything with a funny smell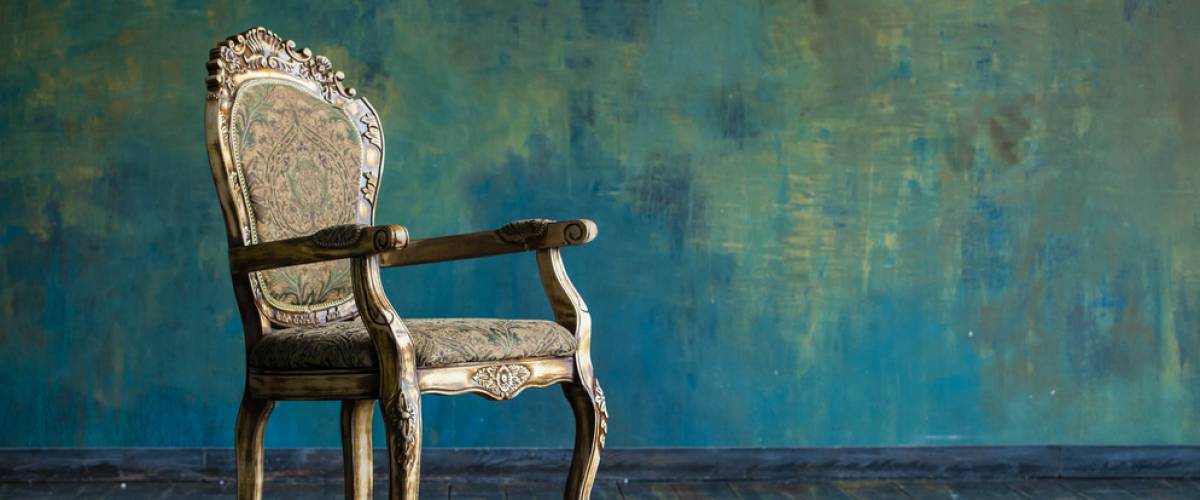 Antique furniture like armoires and hutches should pass the smell test before you take them home. Mold, mildew, dust, pet stains or old chemicals and paints could be the cause of funky odors emanating from thrift store furniture.
It could cost you an arm and a leg to remove odors from old furniture, which defeats the purpose of thrifting in the first place, so skip anything that smells off.
Items like carpets, pillows and bed linens should be avoided altogether — especially if you have allergies. Mold, mildew and animal dander can get deep in the fibers of old carpets, and bedbugs can live up to one year in old bedding and pillows.
Always buy these items new; your sinuses will thank you.
18. Buy: Baby clothes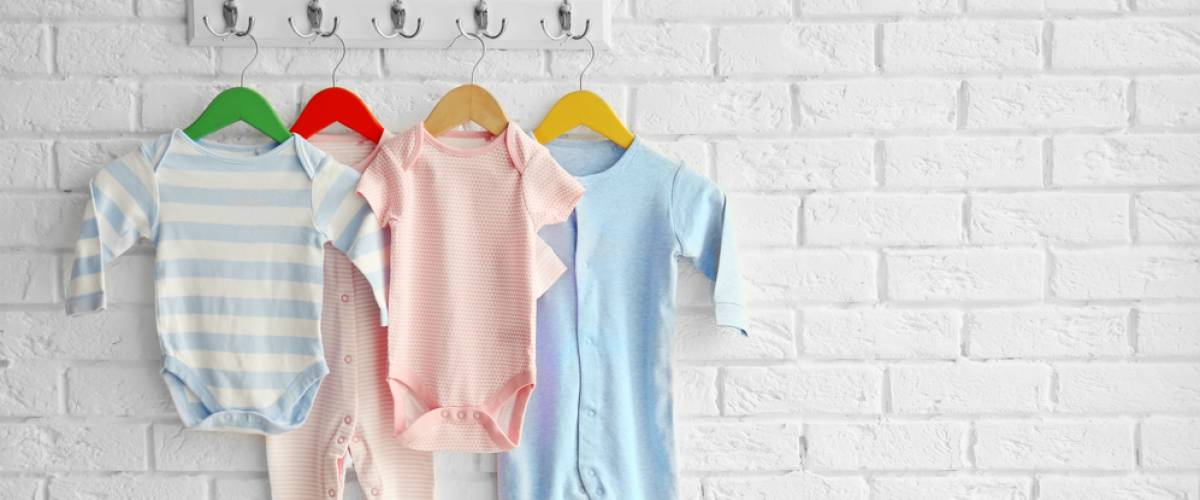 As any parent will tell you, baby clothes last a fortnight before the little one grows out of them. Splurging on baby items is one of the biggest financial blunders made by new parents.
Baby clothes from the thrift store will help your kid keep up with the newest trends without paying the high retail prices. More importantly, you won't cringe when junior spits up or has an accident.
As always, be sure to give used clothes a quick wash before putting them on.
19. Never buy: Antique crystal or old pots and pans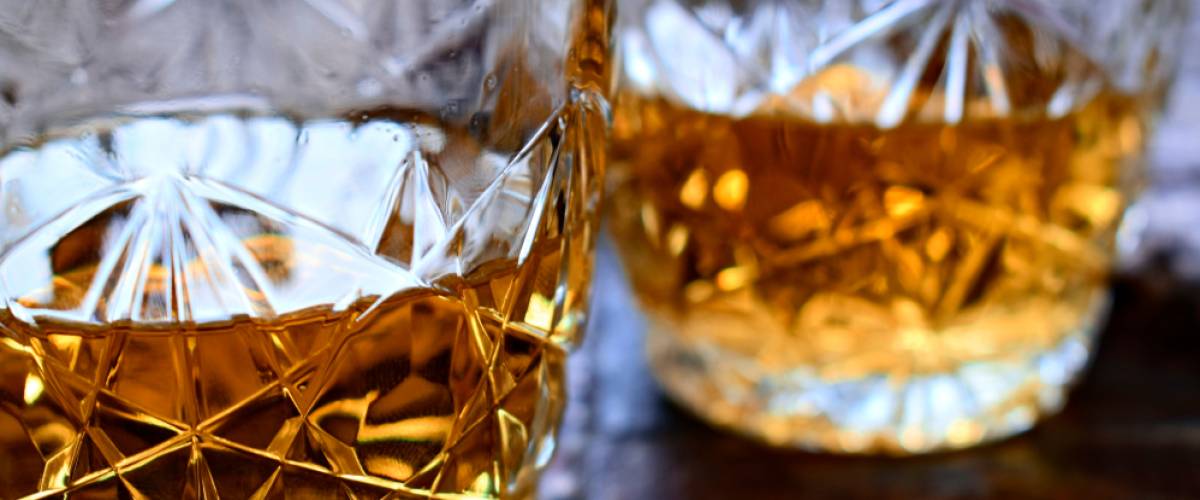 If you plan to use those crystal champagne flutes as decoration, then go ahead. But if you plan to consume drinks or decant a bottle of scotch, you could be unknowingly exposing yourself to harmful amounts of lead.
According to a report from the Environmental Protection Agency, old crystal used to be manufactured with glass that contained at least 32% lead oxide, which could leach into your drinks.
Similarly, second-hand pots and pans are a no-go. While they may look beautifully rustic, the scraped-off patina or rust could wind up in your food. Chipped non-stick coating is not something you want to be ingesting, so always buy cookware new.
20. Buy: Wooden furniture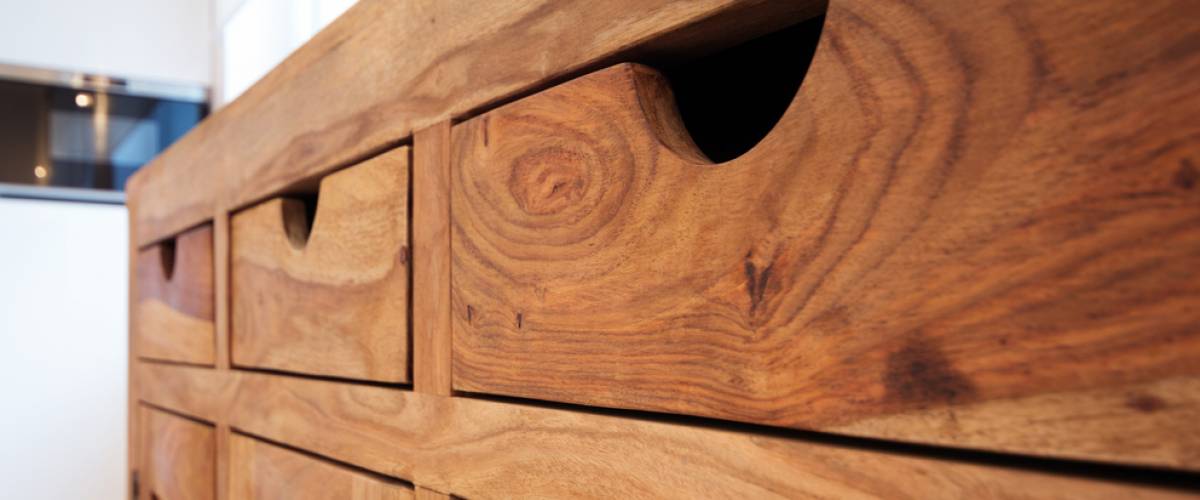 Sturdy wooden furniture can cost a fortune at big box retailers, so keep an eye out at your local thrift store for quality wooden goods like dining tables, credenzas and kitchen stools.
When thrift shopping for wooden furniture, be sure to inspect it carefully. The best thing to look for is the overall construction of the piece. Look for interlocking or screwed joints as opposed to staples, nails or glue. Dovetail joints are usually a sign that a piece is built well and won't come apart.
Just one caveat: Avoid wooden furniture for very young children, like cribs or nursery items. Recalls on cribs happen all the time, and you don't want to risk your child's safety.