10. Logan Paul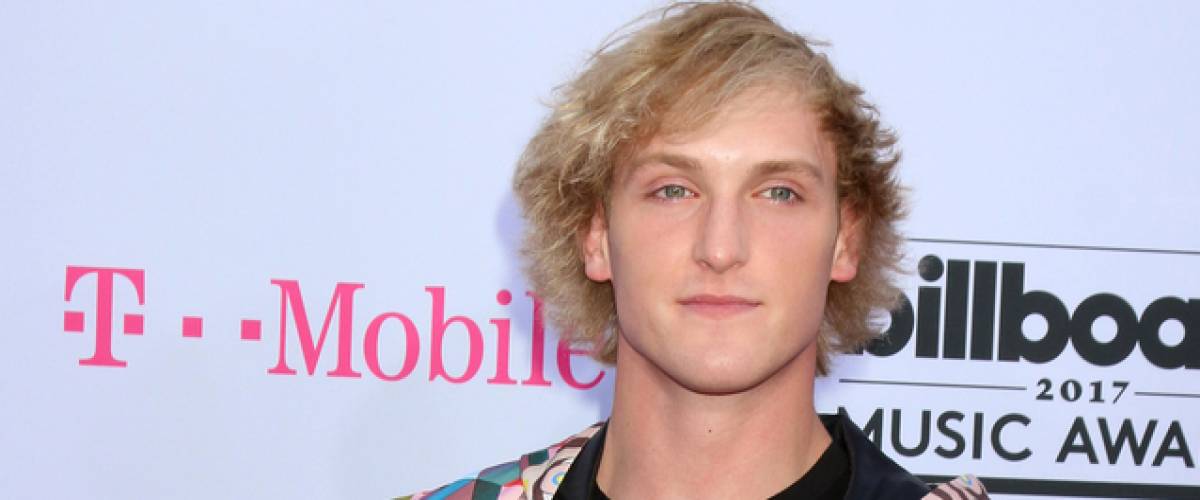 2018 earnings: $14.5 million
Estimated net worth: $19 million
Logan Paul rose to fame doing comedy sketches and pranks on Vine with his younger brother, Jake Paul.
With the death of Vine back in 2016, Logan Paul upped his YouTube and Facebook presence. He quickly became a success with his viral and controversial videos.
Even though Logan Paul was thrown off YouTube's Google Preferred program for his abhorrent "Suicide Forest" video, he still stands on top in the YouTube world because of his merchandise sales.
Outside of YouTube, Logan Paul took up amateur boxing, and he fought another YouTube sensation, KSI, in August 2018. The amateur fight ended in a draw, and now a professional match is scheduled for Nov. 9, 2019, in Los Angeles.
9. PewDiePie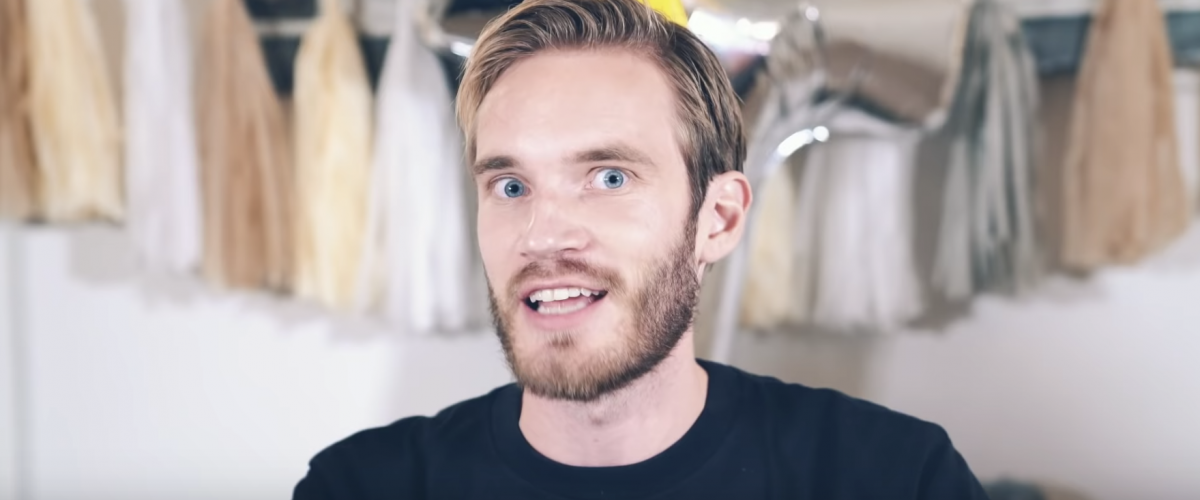 2018 earnings: $15.5 million
Estimated net worth: $30 million
Felix Kjellberg or "PewDiePie" has the second most subscribers on YouTube with 100 million — dethroned from the top spot after 1,920 days. T-Series — an Indian record label and production company — eclipsed him recently with 109 million subscribers.
PewDiePie embroiled himself in controversy over racial and anti-Semitic jokes, and Disney-owned Maker Studios ended up parting ways with him as a result. While PewDiePie defended his content and said comments on it were taken out of context, he did admit that the jokes were offensive.
Responding to viewer complaints about his lack of video game content in recent months, PewDiePie launched "Gaming Week" on his channel (video game content for a straight week).
He started with Minecraft and ended up falling in love with the game, resolving to feature it prominently on his channel.
8. Jacksepticeye 2018 earnings: $16 million
Estimated net worth: $16 million
Irishman Sean McLoughlin, friend and frequent collaborator of PewDiePie, is known as "Jacksepticeye" online.
He started out with simpler videos, showcasing gameplay, before switching things up to the high-energy "Let's Play" style he's famous for today.
Jacksepticeye has blown up this year, with more than 10 billion views and more than 22 million subscribers. His channel's size easily makes him the most popular YouTuber in Ireland.
Apart from going on his first solo comedy tour, How Did We Get Here?, in 2018, Jacksepticeye also was featured in a series on the Disney Channel and is in partnership with Twitch to bring his energy onto that platform with exclusive content.
7. VanossGaming 2018 earnings: $17 million
Estimated net worth: $20 million
Canadian YouTuber Evan Fong goes by the name "VanossGaming," and got his start playing a lot of Call of Duty and Grand Theft Auto. He currently has over 24 million subscribers, and his top five most-viewed videos have over 220 million views to date.
VanossGaming surged to popularity for his gaming montages, collaborating with other YouTubers and personalities to meld authentic review commentary with hilarious moments.
In addition to running a gaming channel, VanossGaming makes and produces hip-hop tracks under the name Rynx.
He released several singles and music videos throughout 2018 and 2019, and he intends to continue producing and maintaining his YouTube presence.
6. Markiplier 2018 earnings: $17.5 million
Estimated net worth: $24 million
Popular YouTuber Markiplier, real name Mark Fischbach, was born in Hawaii, lives in Los Angeles, and spends most of his time inside creating videos for his YouTube channel.
He's well known for his over-the-top reactions during Let's Play style videos. (Understandable, since he specializes in horror games.)
Markiplier teamed up with Jacksepticeye to create the sleek comfort clothing line for gamers called "Cloak", and he has signed multiple brand deals reaching into the millions of dollars.
Before YouTube, Markiplier was actually a civil engineering student. He switched over to biomedical engineering before dropping out entirely to start his YouTube channel. As they say, do what you love.
5. Jeffree Star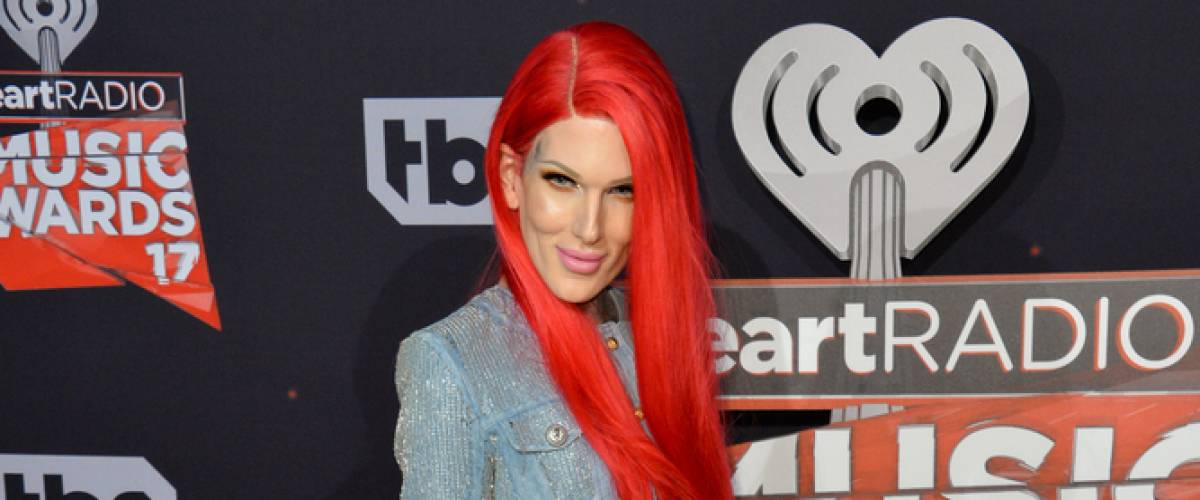 2018 earnings: $18 million
Estimated net worth: $75 million
Jeffree Star started out as a pop singer with a huge following on MySpace.
After the fizzle of his music career, Jeffree Star moved into makeup. He formed his own makeup line in 2014 — Jeffree Star Cosmetics — which reported $100 million in sales.
Not just a beauty mogul and entrepreneur, Jeffree Star is a YouTuber, also vlogging his daily life, reviewing makeup products, and doing beauty tutorials.
He was the star (no pun intended) of a YouTube documentary series created by friend Shane Dawson titled The Secret Life of Jeffree Star, which received over 140 million views.
4. DanTDM 2018 earnings: $18.5 million
Estimated net worth: $30 million
U.K. born Daniel Middleton started off specializing in Minecraft videos — which are wildly popular with younger viewers. He called his channel The Diamond Minecart at first, before evolving into DanTDM.
In just seven years, he built up a following of over 22 million people and raked in over 15 billion views. His Minecraft channel ranks as one of the top-viewed YouTube channels in the United Kingdom, even in the world.
In 2016, DanTDM published a graphic novel called DanTDM: Trayaurus and the Enchanted Crystal which was on The New York Times bestseller list for 11 straight weeks.
3. Dude Perfect 2018 earnings: $20 million
Estimated combined net worth: $20 million
Dude Perfect is actually five different people, including Tyler Toney, Cody Jones, Garrett Hilbert, plus twins Cory Cotton and Coby Cotton.
This group of friends from Texas banded together to make sports entertainment videos. The members of Dude Perfect are all former high school basketballers and met at Texas A&M University — where they were roommates.
Aside from holding multiple Guinness World Records through their cool sport-stunt style of content, Dude Perfect has rocketed to over 45 million subscribers on their main channel.
They recently branched out into a parody talk show style with their new YouTube series, "Overtime," starting in 2018.
2. Jake Paul 2018 earnings: $21.5 million
Estimated net worth: $19 million
Jake Paul's doing better than his older brother Logan Paul. His merchandise business took off, and his videos have over 6 billion combined views. But that doesn't mean the younger Paul brother has escaped controversy.
Jake is known for his over-the-top prank videos (like the one where he lights a mattress on fire in his backyard).
He runs a YouTube influencer program called Team 10, and his team even lives together on a large property called the Team 10 House.
All the members of Team 10 feature prominently in his videos, and former members have accused Jake Paul of abusive treatment, plus nonconsensual and dangerous pranks .
1. Ryan ToysReview 2018 earnings: $22 million
Estimated net worth: $16 million
Ryan Kaji's parents started a YouTube channel for him in 2015, called Ryan ToysReview. The then 3-year-old posted his first toy unboxing and review of a Lego train set — a video that now has 48 million views.
Fast-forward to today. This kid's most-viewed video has almost 2 billion views, and he's now the highest-earning YouTuber, according to Forbes.
He earned 423 times the average American's annual salary ($51,960 in 2018 ). Ryan ToysReview has over 21.5 million subscribers, leading to sponsorships and partnerships — like his own line of toothbrushes and toothpaste by Colgate.
But it's these sponsorships that landed the young toy reviewer and his parents in trouble. The channel was slapped with a Federal Trade Commission complaint over allegations of deceptive advertising to its primary audience (children and toddlers), and of failing to properly disclose sponsored content.