Winter Driving Dangers and How to Avoid Them
Protect yourself from deadly winter driving hazards.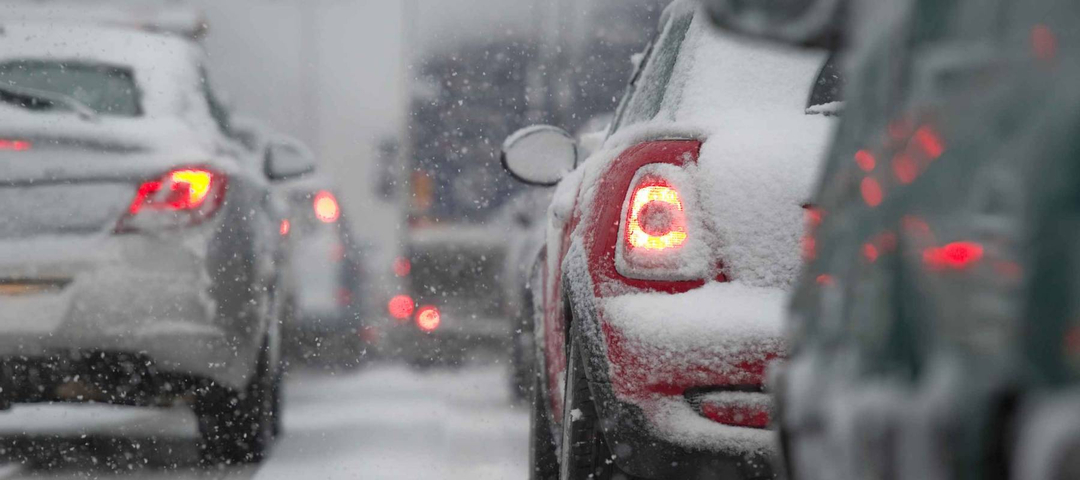 Frederic Legrand - COMEO / Shutterstock
Warm afghans, hot chocolate, and icy roads are here again, bringing snow that glistens — and worsening driving conditions.
More than 1,300 people die and another 100,000 are injured in crashes on snowy or icy roads every year. According to the U.S. Department of Transportation, almost 40% of weather-related vehicle crashes occur during snow or on icy pavement. Snow and ice reduce friction with the pavement, limiting your ability to turn quickly, change speeds, and stop.
However, there are steps you can take to protect yourself on winter roads, and it starts with knowing the risks.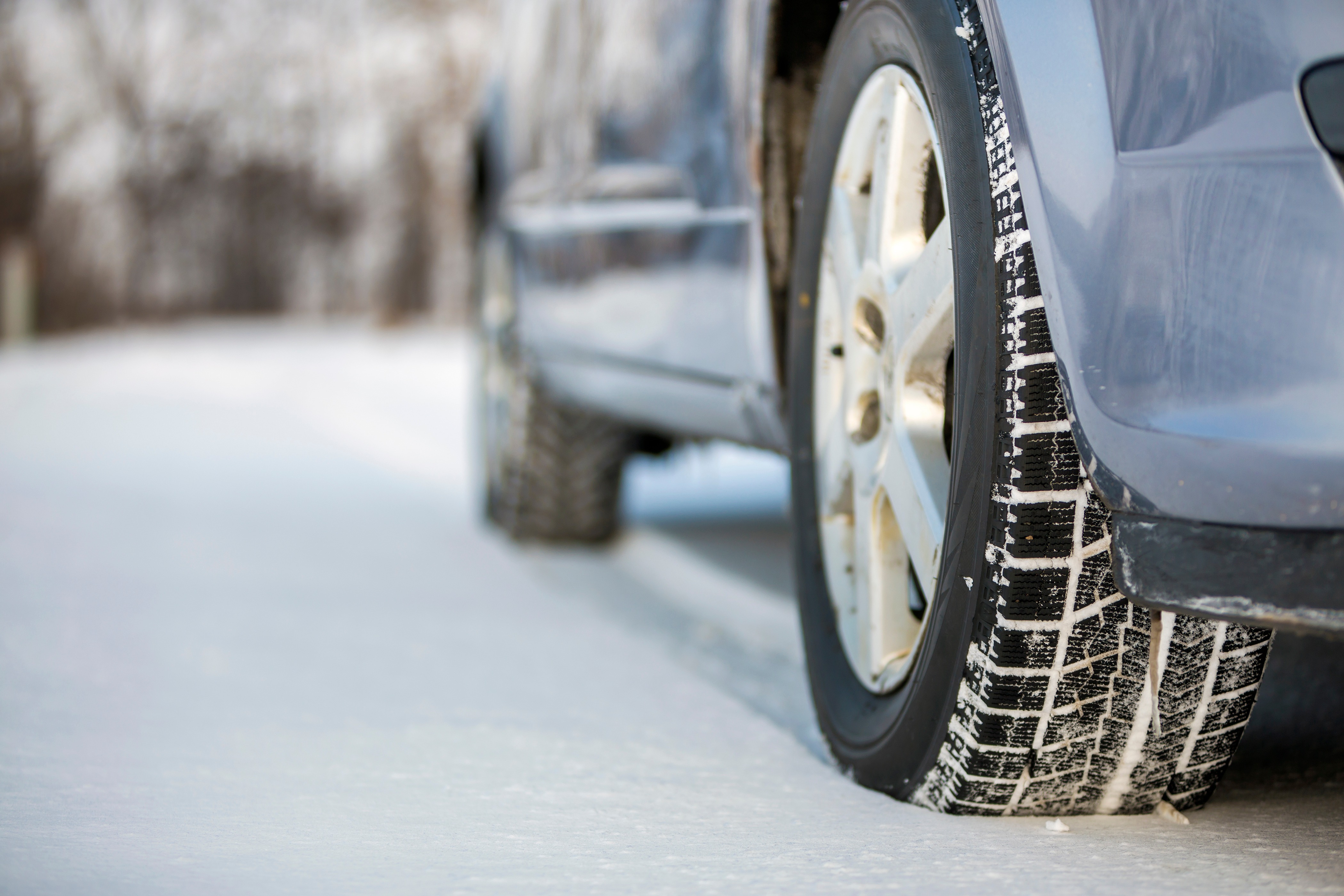 The most dangerous states
More than 70% of the U.S. is considered "snowy," averaging more than five inches of snow per year. That means most of us can't avoid driving in icy and snowy conditions every winter. However, some states are more dangerous than others.
Michigan is the most dangerous state for winter driving, with an average of 49 deaths on the roads every winter. It had the highest fatality rate when we pulled data from NHTSA's Fatality Analysis Reporting System for 2015-2017 when road conditions included sleet, snow, blowing snow, or freezing drizzle.
Michigan is known for its harsh winters, as are most of the other 10 deadliest states for winter driving. The only exception is Texas, where snow rarely falls, but when it does, drivers are not accustomed to it.
Safety-first measures
Before the sleet, ice, and snow hit, there are things you can do to prepare your vehicle for changing conditions.
Get a checkup. The worst time for your car to break down is in freezing temperatures, so get your car serviced to check for leaks, worn hoses, or other maintenance items. Your brakes, defroster, heater, and lights should all be working correctly.
Need a recharge? Battery power drops with the temperature. You want to make sure your battery has enough voltage, amperage, and reserve capacity to start on those cold mornings. If it's more than three years old, consider replacing it.
Verify your auto insurance. Checking your car insurance policy can help protect you in the event of a weather-related incident. Even if you're driving responsibly, some accidents are unavoidable if you and another car collide in icy conditions. Call your provider or verify your plan online to double-check your winter weather coverage.
Stock up. Snowstorms can drain your windshield wiper fluid quickly. Top off your washer reservoir before the first snow hits and then keep refilling it throughout the season. This is also an excellent time to check if those wipers need a replacement.
Look down. Have you checked your floor mats in a while? Are they still in the right place and clean of debris? If not, it's time to clean up and re-secure. Improperly installed floor mats can get in your way and prevent you from hitting the gas or brake properly.
Fill up. If you're always pushing it to the last mile before filling up your gas tank, winter is the time to change habits. First of all, you don't want to be stranded in the cold. Second, you won't get as far on that last gallon of gas. According to the Department of Energy, in short-trip city driving, a conventional gasoline car's gas mileage is about 12 percent lower at 20 degrees Fahrenheit than it would be at 77 degrees.
Tread ready. You should check your tire tread regularly, but in slick conditions, it's critical. The minimum tread for any road conditions is 2/32nd of an inch. In winter driving, the more tread, the better. Tire pressure also changes with colder temperatures, so check your owner's manual to find the right pressure and add air if needed.
To buy or not to buy new tires?
There are four different types of tires: all-season, winter, summer, and all-terrain. Most of us have all-season tires unless you have a vehicle capable of going off-road.
The all-season tires are exactly what they say they are: they handle multiple road conditions, balancing some snow capabilities with summer traction. However, to be good in all situations, the tires compromise on some abilities. Winter tires are designed for extreme conditions and better handle the cold and snow, and provide traction on that dreaded ice.
So do you need snow tires? The answer is, maybe.
"For a significant part of the United States, all-season tires provide adequate year-round performance," says Ellen Edmonds with AAA. "However, millions of motorists in northern or mountainous parts of the country could benefit from having a dedicated set of winter tires. Some consumers may hesitate to purchase a separate set of winter tires because of the additional cost. However, having a dedicated set of winter tires in climates that call for it will make winter driving significantly safer."
If you live in one of those top 10 dangerous states, then you might want to check out this video from Tire Rack, which shows the differences between winter tires and regular tires.
Some states allow studded tires and others require chains in certain conditions. Studded tires provide the best traction, with pins that act like claws to dig into the ice. However, when you can use them is usually restricted. Chains are only temporary additions and are not designed to drive at highway speeds or on bare pavement.
Be prepared
Like a good Scout, it's important to keep emergency supplies in your trunk. Here is a convenient checklist:
Spare tire
Chains
Snow shovel
Ice scraper
Jumper cables
Sand or kitty litter
Flashlight
Blanket
Water
Food/snacks
Cell phone charger
Medications
Before you leave for a trip, you should plan your travel, checking the weather and road conditions as well as your route. You should always give yourself extra time to drive slower.
If you're traveling with kids, make sure you they are correctly harnessed in a car seat. While you may want to keep them bundled up in their winter coat, this interferes with the fit. Always remove thick outerwear, buckle up the kids and then place blankets or coats over the secure harness.
While on the road (or ice)
Once bad weather hits, AAA says, the first step to staying safe on the roads is to stay home. "If you really don't have to go out, don't," says Edmonds. "Even if you can drive well in bad weather, it's better to avoid taking unnecessary risks by venturing out."
If you must drive, know your vehicle and how it responds to the snow. Most vehicles have antilock brakes, which means you need to apply firm, continuous pressure when braking. Do not pump the brakes.
Slow down! On slick roads, it is harder to stop your vehicle, so decrease your speed and increase your following distance. Edmonds suggests, "Allow five to six seconds of following distance between your vehicle and any vehicle in front of you. This space allows you time to stop safely if the other driver brakes suddenly."
Like stopping, accelerating is also more challenging in icy conditions. Apply the gas slowly to gain traction as you get started, and once you're going, don't stop if you can avoid it.
"If you can slow down enough to keep rolling until a traffic light changes, do it," says Edmonds. This advice is especially true for hills, she notes. "There's nothing worse than trying to get moving up a hill on an icy road. Get some traction going on a flat roadway before you take on the hill."
If you do skid, don't panic. Dan Robinson, a storm chaser who writes the blog Storm Highway, says there are three rules to follow when you lose control:
Don't hit the brakes. Braking makes the slide worse; ease your foot off the gas instead.
Turn into the slide. Turn your wheels in the direction the back of the vehicle is sliding.
Don't overcorrect. Overcorrecting causes the car to keep spinning and is more likely to cause an accident.
When the winter weather hits, it's a good idea to enjoy it safely from home. But if you have to venture out, be prepared and take it slowly. And no matter what the driving conditions, when you're behind the wheel, remove distractions and stay alert.