Advertising & Editorial Policies
Sex sells --- you've heard it a thousand times, because it's so true. There's no better example than 50 Shades of Grey author E.L. James, who's now worth an estimated $80 million thanks to the success of the books and the movie franchise.
At the intersection of love, sex and money, you find a lot of odd and alluring facts. We've pulled together dozens of them, in a collection we call "50 Shades of Green."
Grab a glass of wine, light a few candles and read on.
50. As seen at the movies The Fifty Shades films tend to heat up the market for certain, uh, equipment seen in the movies. For example, the release of Fifty Shades Darker in 2017 led to a doubling in sales of some bondage gear.
49. Victoria's $2M secret Every year the Victoria's Secret Fashion Show features a Fantasy Bra — with a fantastic price. The 2017 model was valued at almost $2 million and was weighed down by over 600 carats in diamonds, yellow sapphires and blue topaz.
48. Spreading the love More than half of Americans typically plan to buy gifts for Valentines Day. The National Retail Federation says the most popular choices year after year are candy and flowers.
47. The cost of swiping right On a first date, Americans tend to spend more than $40 — if the two of them met through work or friends. But if they met online, they spend less than $20, a survey from coupons website RetailMeNot found.
46. Whee-oming According to adult products retailer Adam & Eve, Wyoming is the state with the most sex toy purchases per capita. Maybe it's the cold winters and the isolation in this sparsely populated state?
45. Happy in toyland The adult toy industry is massive, generating annual revenue of $15.4 billion. To put that in perspective: It's more than the NFL makes.
44. Latex outlays Couples who use condoms for birth control spend around $150 a year on them, according to the American Pregnancy Association.
43. Sexing up the tax base Pornography is a huge business in California. It pays close to $36 million in state and federal taxes each year, and the industry has its own lobbyist.
42. Stats that will bring on your O face Every single second, 28,258 people around the world are viewing online porn. It's through this kind of engagement that the industry makes $3,075.64 per second via ad revenue.
41. Sorry, guys Men spend twice as much on Valentine's Day as women, according to National Retail Federation surveys. In 2017, men were planning to spend $190.53 on average, versus $96.58 for women.
40. When porn was born Unsurprisingly, the first X-rated movie was produced almost as soon as the motion picture was invented. The silent French film was shot in 1896, and only a short clip has survived.
39. Taking it off, raking it in Legendary striptease artist Gypsy Rose Lee — whose life story is told in the musical "Gypsy" — sold out the London Palladium at the height of her fame and was paid the equivalent of nearly $36,000 a week in today's dollars.
38. Porn in the USA Various estimates say America's pornography industry racks up anywhere from $4.3 billion to $20 billion in sales each year. An estimated 60% of the world's adult content websites are hosted in the U.S.
37. Maybe if 'Big Bang Theory' went X-rated... The U.S. porn business makes more revenue than CBS, NBC and ABC combined. Makes you wonder how successful the networks would be if they decided to make Saturdays smut night.
36. Love buys happiness Giving your significant other a gift is good for you! According to a number of studies, spending money on your loved ones will make you happier than spending on yourself.
35. We're No. 1! The U.S. is the world's largest market for adult toys, accounting for not only the most sales but also the most Google searches for the term "sex toys." Atlanta is the city that leads the nation in those searches.
34. The porn pay gap How's this for a gender gap? Men who appear in adult films are paid an average of $250 per shoot, while women can receive between $500 and $1000 per shoot.
33. The price of the pill Birth control pills cost up to $600 a year. "The pill" requires a prescription from a doctor and must be taken daily.
32. It pays to be patient A 2013 study found that a woman who waits until after her 30th birthday to get married earns roughly $18,000 more per year than her peers who married earlier.
31. Men likely to go bust According to Psychology Today, men who prefer buxom women are more financially insecure. In other words, a guy looking for a busty partner ought to be paying more attention to his bank account.
30. The wide world of porn By one estimate, the global pornography industry is a $97 billion business. The U.S. consumes the most online smut, followed by Iceland, the U.K., Canada and New Zealand, according to the website PornHub.
29. A financial Hub PornHub has become one of the most popular websites in the world. It gets 1.68 million visits per day and over 14 billion hits per year.
28. Cash or charge? A 2016 survey found that 10% of pimps were accepting credit or debit cards. And that can only increase, given the growing use of Square and other technologies.
27. Booming brothels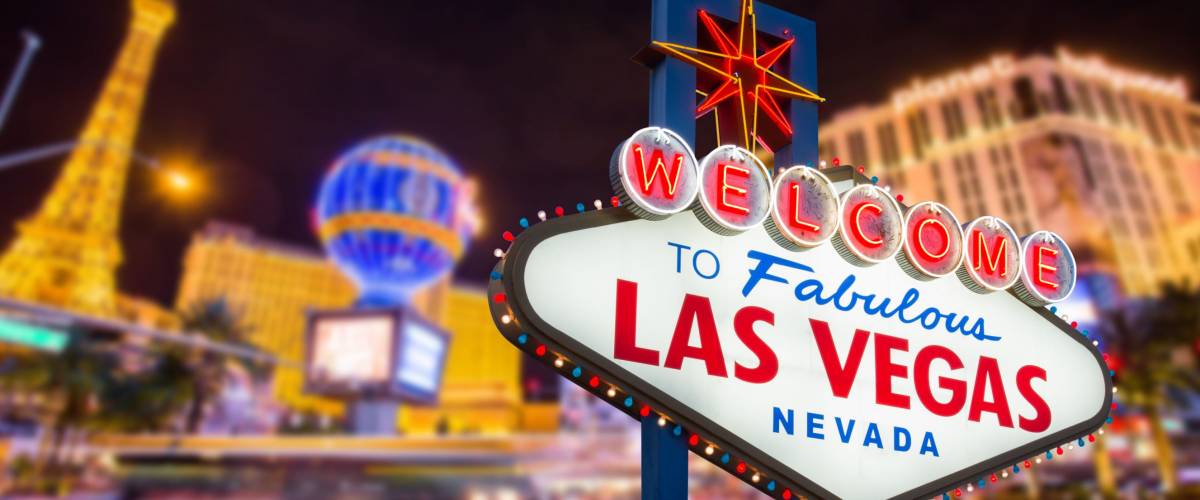 Twenty-one brothels operate legally in Nevada, the only state that allows them. Nevada has no state income tax, but the brothels and prostitutes do pay federal income tax, as well as county taxes and local fees.
26. Gold-digging is out Who marries for money? Apparently not many, judging from a Pew Research survey. In it, 88% of Americans cited love as the top reason to marry, followed by the need to make a lifelong commitment (81%), companionship (76%) and having children (49%).
25. Skip the gym and get busy Here's another reason not to pay for a fancy gym: An average 30-minute sex session can burn as much as 200 calories! So skip the gym membership and burn off that late-night pizza doing the horizontal tango.
24. No money, no marriage The U.S. marriage rate is the lowest in decades. Half of Americans 18 or older were married in 2015, versus 72% in 1960, Pew Research says. The most common reason for not getting hitched? Not feeling financially ready.
23. 1 in every 8 websites is... (Guess!) It is estimated that up to 12% of websites searchable on Google are adult sites. That would mean that there are more than 26 million of those sites, making porn the most popular category on the internet.
22. Use bitcoin at the brothel? Las Vegas legal brothel The Bunny Ranch is considering whether to accept bitcoin from clients. "Bitcoin is a natural fit for people who have much to lose if their private matters were to ever fall into the wrong hands," owner Dennis Hof says.
21. Tinder makes wildfire Tinder, the ubiquitous online dating app, is now up to 50 million active users. The app is free, but those who are seriously looking for love can access a premium account for $9.99 a month.
20. Remarriage is the new marriage In 1960, 13% of married people had been married before, to someone else. Today, the percentage who are remarried is up to 23%. Apparently, more people are willing to try again.
19. I do...not want to pay that price The people at the Guinness Book of World Records say the highest price ever paid for a slice of wedding cake was $29,900. A San Francisco couple paid that in 1998 for a piece of cake from the Duke and Duchess of Windsor's 1937 wedding.
18. Your credit score may help you score According to recent research, 58% of Americans say a potential partner with a high credit score is more attractive than a date who drives a nice car. Furthermore, 40% of respondents preferred a good credit score over physical attractiveness.
17. Serious bling Want to really go all out to show your love for that special woman? The world's most valuable necklace is worth $55 million and contains the largest flawless diamond in the world, plus 102 other diamonds, according to Guinness.
16. You can get paid for dates If you look hot, websites such as WhatsYourPrice.com allow people to enter a bidding war to date you. These sites have been popular in Asia for some time. Nothing like a little money to spark up interesting dinner conversation.
15. A business with a lotta heart Every year, 8 billion candy hearts are produced for Valentines Day. If you placed them all in a line, they could stretch from Italy to Arizona almost 20 times!
14. DirecTV gets turned on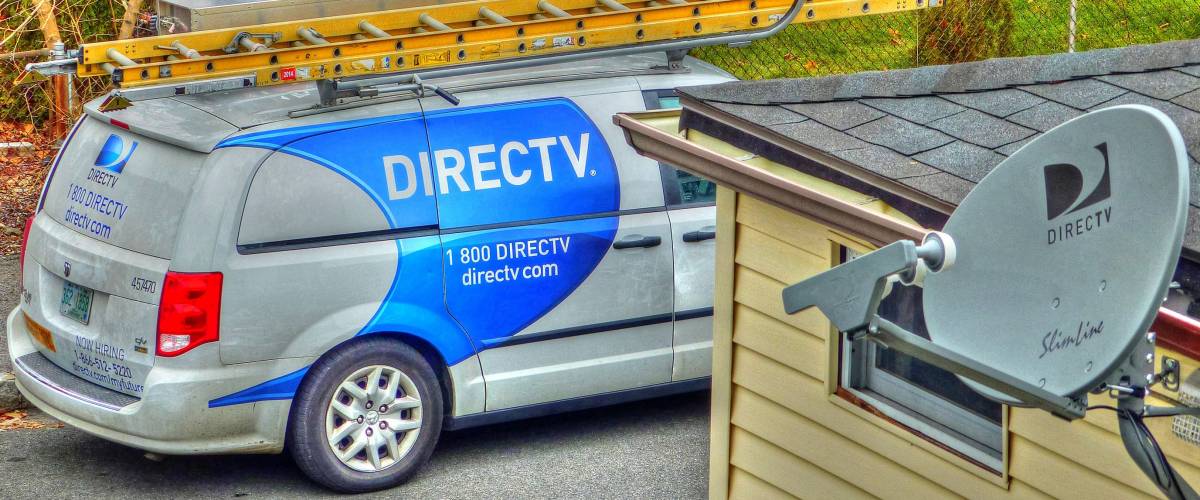 Some cable companies have removed adult content from their pay-per-view options, but not satellite provider DirecTV. It has embraced adult programming and makes up to $500 million a year from it.
13. Love that don't come cheap In 2009, an anonymous collector paid $39,294 for a rare 7-inch record of an unreleased song from 1965 called "Do I Love You (Indeed I Do)" by Frank Wilson. Guinness says it's the most expensive music single ever sold at auction.
12. Many of us like to watch An estimated 40 million U.S. adults view online pornography at least once a month. That's more than 16% of the adult population. About one-third of regular porn users are women.
11. How I met your mother Couples who married in 2017 were asked how they got together, and the most common response was: online (19%). That was followed by "through friends" (17%) and "at college" (15%), says The Knot.
10. Let's give unmentionables a mention More than $11 billion in intimate apparel is sold in the U.S. each year, according to the most recent market research from NPD Group. The total includes $6.4 billion in bras and $3.7 billion in panties.
9. Spammy and smutty If you've looked in your junk folder lately, it probably won't surprise you that an estimated 8% of emails have pornographic content. That means that over 2.5 billion emails are sent containing porn every day.
8. Big day, big price tag Taking into account everything from backyard nuptials to super-elaborate destination ceremonies, the average cost of a wedding is now more than $35,000. So says The Knot, which points out that its tally doesn't even include the honeymoon!
7. The marriage equality economy Same-sex marriage, which the U.S. Supreme Court legalized in June 2015, contributes close to $1.6 billion to the economy each year. Researchers at the Williams Institute say that's enough spending to support about 19,000 jobs.
6. The 'special' undies Maybe this is Victoria's real secret: An overwhelming 84% of women say they have "sex lingerie" that they take out of the drawer on those special nights, the British lingerie company Bluebella found.
5. Sweets for the sweet Americans who celebrate Valentine's Day will spend $1.8 billion to give candy for the holiday this year, the National Retail Federation says. And never mind the calories: Candy is the gift of choice for 55% of V-Day shoppers, up from 50% last year.
4. Pets get some love, too A National Retail Federation survey says we'll spend an average $5.50 on our pets for Valentine's Day. They'll make out better than our co-workers — we'll plop down an average of just $4.79 on them.
3. Bloomin' billions Forecasters say Americans will buy $2 billion worth of Valentine's Day flowers in 2018, often red roses. V-Day is the second biggest day of the year for florists, after Mother's Day.
2. Sexy Warren Buffett? Folksy billionaire Warren Buffett has a thing about using sex analogies. He has said that not spending money is like saving sex for your old age, and that an Obama economic measure was weak — like a half tablet of Viagra mixed with candy.
1. The climax of this report Possibly the world's most expensive sex toy is sold by an upscale online erotica shop called Fornicari. "The Pearl Royale" is a vibrator that sells for $1.42 millon, is made of solid platinum and has diamonds, sapphires and South Sea pearls.