Every year, commercials, online banners, and print ads tell us that we only have one chance to take advantage of the low prices on Black Friday. This idea that the newest and coolest products are only available at a discount before the holidays has shoppers acting like crazy people.
They cause stampedes, sleep overnight in the freezing cold, and max out their credit cards — all in the name of buying things at "super cheap" prices. There is even a Black Friday Death Count currently totaling 10 fatalities and 105 injuries caused by the holiday shopping insanity since 2006.
There is a common misconception that most stores operate their businesses at a loss, or "in the red," for most of the year and that Black Friday is the one day when retailers can finally turn a profit, or get "in the black." Supposedly, this is the reason behind the one-day shopping extravaganza.
However, the true history of Black Friday began in Philadelphia. A tradition of holding an Army-Navy football game the Saturday after Thanksgiving started in 1950. On the Friday before, people would swarm to the city to arrive in time for the game. This created a spike in crime— and also in local shopping. Local police started calling it "Black Friday" because they were getting reports of mayhem all day long. After a few years, Philadelphia retailers began trying to take advantage of the influx of people into the city by running so-called "Big Friday" sales.
In the 1980's, retailers realized that shoppers all over the country were eager to begin holiday shopping after Thanksgiving. The original name of "Black Friday" was slapped on the new shopping season and onto the legend of the "red to black."
Despite what retailers would have you believe, Black Friday is not the only day that stores are willing to give you a good deal. But you can still take advantage of some Black Friday sales, as long as you know where and how to shop.
Here's our ultimate Black Friday guide to prepare you to make the most of this nutty holiday— and to keep your sanity, too!
Make a Game Plan Before You Shop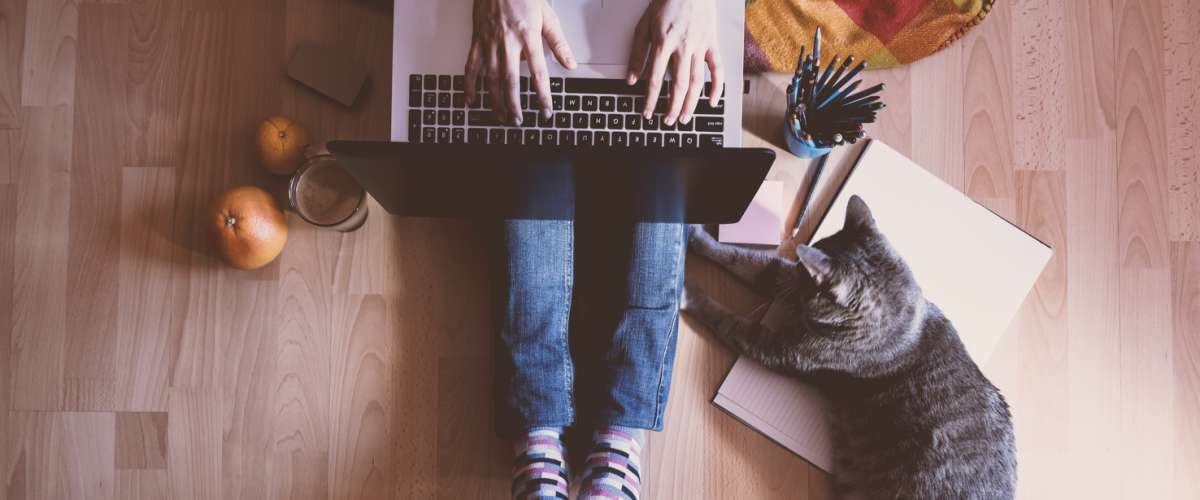 Black Friday sales are designed to trick customers into believing there is a scarcity of products. They want you to believe that if you don't get your stuff right now, you will never be able to find these items at such cheap prices ever again. This manipulates people into making poor financial decisions, like going into credit card debt in the name of "saving money." In reality, the interest charges on your credit card will far exceed any discounts you receive on Black Friday.
According to Eric Jones and Phil Dengler from BestBlackFriday.com, you don't have to panic if you can only make it to one or two stores before your favorite items are gone. Data they've been gathering for years proves that many stores put the exact same items on sale every Black Friday. In fact, they reveal that some stores will actually charge more than they did in previous years. For example, Dell computers charged $100 more for their newest Alienware laptop in 2016 than they did in 2015. Best Black Friday publishes sales ads every single year and archives previous years. Once you begin to see their side-by-side comparison, hopefully, you will be able to shake the psychological tricks that stores are trying to pull on you.
On its own, the fact that stores repeat their sales every year isn't necessarily a bad thing. For example, I know that every single year Rite Aid has a multi-day sale during Thanksgiving and Black Friday where it is actually possible to get must-have household items like cotton balls, tissues, and tape for free, after getting Plenti Points back to spend on your next purchase. Once I receive those Plenti Points, I "recycle" them the next day to see how many free items I can get before the holidays. JCPenney also sells kitchen appliances like waffle makers, blenders, and toasters for only $9.99 every year, and they have some of the best sales on clothing basics, like cozy flannel shirts I always buy for my dad. By knowing these sales stay relatively the same every year, I know that I can wait to buy many household products on Black Friday and skip buying them at other times of the year when I'm likely to pay much more.
Once you have this knowledge, it should become easier for you to compare sales ads and decide on just one or two stores and a few key items to focus on during Black Friday. If you're anything like me, you may realize that in the end the only places that are truly worth visiting are local drug stores. Sure, it's not as sexy as coming home with a new 50-inch flat screen TV to enjoy with your leftover pumpkin pie, but as you will soon discover, Black Friday is not always the best day to make these big-ticket purchases.
Alternative Sales to Black Friday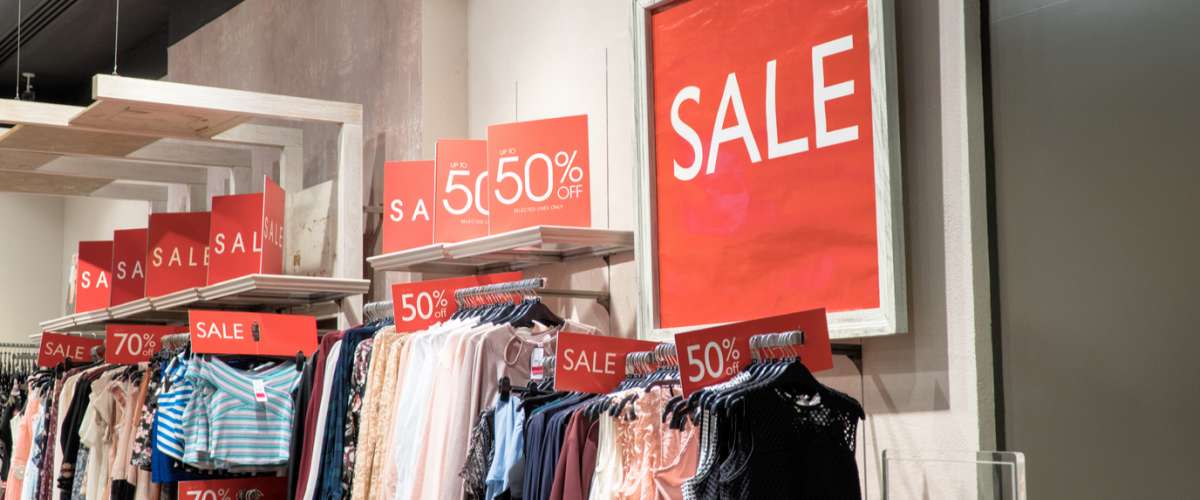 While most people call Black Friday the biggest shopping day of the year, the truth is that the last-minute shopping done on the Saturday before Christmas known as "Super Saturday" brings retailers far more profit than Black Friday, simply because so many people procrastinate on their Christmas shopping.
According to the National Retail Federation, 66% of Americans go shopping on the Saturday before Christmas for their holiday presents. Stores always run sales on these days but they're not as aggressive about advertising as they are with Black Friday— because they know that people are guaranteed to be shopping on that day, anyway.
Stores will have major sales throughout the year, too, but they are likely to go unnoticed without the holiday hype. BestBlackFriday.com released their comparison of Black Friday to Amazon Prime Day, which takes place in July every year. Every single product made by Amazon (including Fire Tablets, Amazon Echo, and Kindle products) were all priced cheaper on Amazon Prime Day. The full-sized Amazon Echo sold at a whopping $50 cheaper on Prime Day 2017 than on Black Friday 2016. Simply by having this one piece of knowledge, you now know that it's better to buy these things in July and hide them in your "Christmas closet" instead of procrastinating on your holiday shopping.
If you're looking to upgrade the TV in your living room, try shopping at your local retailer during Labour Day in September or just before the Super Bowl in January. Last year, I was shocked to discover that the doorbuster sale on a Roku Smart TV that I chose not to buy on Black Friday was available fully stocked for the exact same sale price a couple of months later during the Super Bowl. I was able to walk into Walmart without camping out all night. I calmly pick up my TV, paid for it, and casually walk out. No crowds, no drama, and no frostbite. Even if I had paid $10 more, it would have been worth it just to avoid the crowds. I also purchased a Nintendo Switch for my brother in April 2017 because I knew that trying to find one closer to the holidays would be absolute madness. Keep in mind that your time is far more valuable than any discount a store can offer you.
Effort vs. Reward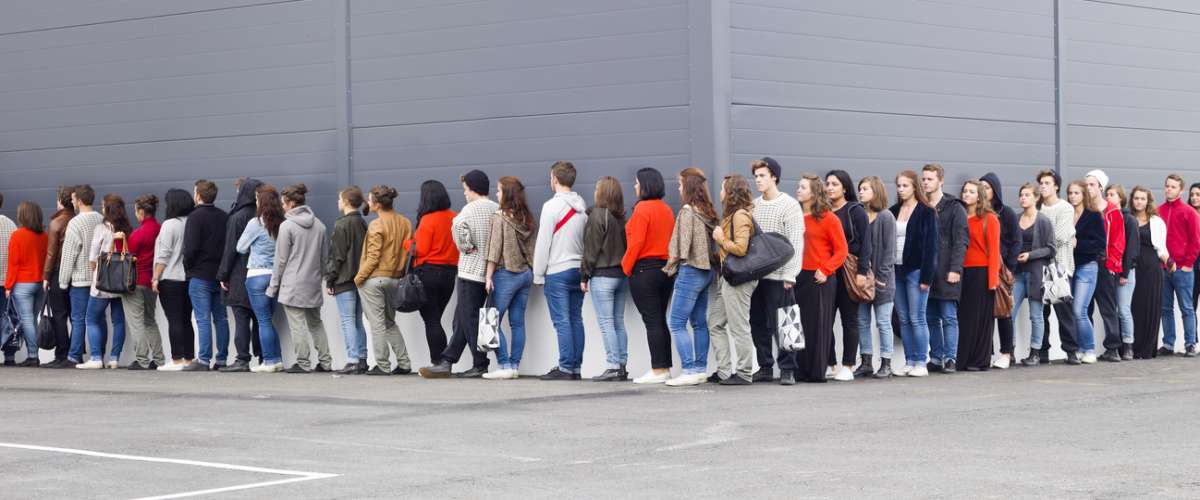 The next time you're deciding whether or not to camp out in front of a store on Black Friday or simply brave the crowds to get a new vacuum or laptop, consider this story:
I used to know a guy who was a bit of a prankster. Let's call him "Frank." One time, Frank and a friend decided to stand in line at Walmart on Thanksgiving night to troll the crowds. Everyone in line was planning to camp out overnight and eagerly chatted amongst themselves about what they wanted to buy, happily discussing sales on things like iPods and computers. Whenever another person came to join the line, they were all curious to know why the newcomer was there so early, too. When they asked Frank, he replied, "We just want a gallon of milk." People started to give him strange looks, and the prankster began to shout so everyone in line could hear, "Hey, when is this place opening? We really just need milk... What? You mean it's not opening until tomorrow morning? Forget about it!" When they were done trolling, they walked away.
I was never sure if Frank actually did this or if the entire story was a joke. But the story stuck in my mind because he made a great point about shopping sales: why go through so much work when it's possible to get to buy the same things with a fraction of the effort?
The number one thing that people fail to plan ahead during Black Friday is the actual amount of money they are saving, versus the gas money, eating out, and the effort they put in. For example, if it's necessary to camp out for 10 hours overnight just to save $50, that's equivalent to working at a job in the freezing cold without access to a bathroom for $5 per hour, or less than minimum wage.
Not only that, but if you put that purchase on a credit card, the interest you'll pay on it will likely consume any amount of money you saved, unless you plan to pay off your entire balance immediately. Many people also purchase extra snacks or decided to reward themselves for getting their holiday shopping done and "saving so much money" by going out to eat. All of these extra expenses need to be taken into consideration before you even step outside your house on the way to Black Friday sales.
There are some situations where Black Friday might be worth your time. Maybe if your kid's Christmas is going to be absolutely ruined if they don't get the toy they want, and skipping Black Friday means you'll have to pay a lot more for it, the shopping madness may be worth it for you. In 2016, the hottest toy of the season was Hatchimals, which sold for $50 on Black Friday and were being re-sold for $400 on eBay leading up to Christmas…. And many parents paid those inflated prices simply because they procrastinated (and because they clearly spoil the heck out of their kids). Of course, Hatchimals are now readily available everywhere, even at my local Family Dollar.
Maybe you think that camping out in the freezing cold is an adventure. If so, make sure you have comfortable, portable folding chairs and a nice travel mug for your coffee. For the rest of you who might not be into a chilly outdoor adventure, hopefully this article helped to shed a light on Black Friday sales and how to make the most of your shopping decisions before the holidays.
For more savvy shopping tips, click "Next".