Rebellion against the dollar
The dollar's dominance of global trade and capital flows dates back at least 80 years. Over the last eight decades, the U.S. has been the world's largest economy, most influential political entity and most powerful military force.
However, economists from other countries are increasingly worried that the country has "weaponized" this position of power in recent years, according to a report from the CBC. The U.S. implements sanctions to punish countries in conflict, threatens to devalue its own currency to win trade wars and leverages it to support its own economy at the expense of the rest of the world.
Unsurprisingly, these moves have inspired a backlash from China, Russia and other prominent countries.
At the 14th BRICS Summit last year, Russian President Vladimir Putin announced measures to create a new "international currency standard." Meanwhile, China has been urging oil producers and major exporters to accept yuan for payments.
This rebellion against the U.S. dollar could erode some of its influence, but there are reasons to believe the greenback's dominance will be sustained.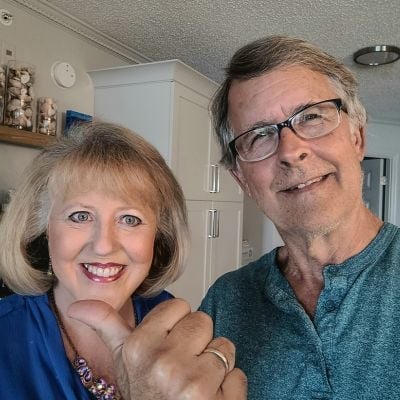 Replacing the dollar would be hard
The U.S. dollar's dominance is underappreciated. As of late-2022, the greenback accounts for 59.79% of total foreign reserves. In comparison, the Euro accounts for 19.66%, while the Chinese renminbi accounts for just 2.76% of global reserves.
China could expand its market share by twenty-fold and still lag the U.S. dollar by a wide margin.
Put simply, replacing the U.S. dollar in foreign reserves is easier said than done.
Read more: You could be the landlord of Walmart, Whole Foods and CVS (and collect fat grocery store-anchored income on a quarterly basis)]
Other countries have a lot of catching up
Reserve currency status is closely correlated with the size of the issuing country's economy. In other words, the largest economy usually has the reserve currency status.
During the 19th century, the British pound was the world's reserve currency because the British Empire's colonies needed it for trade and commerce. For the past century, the U.S. dollar has dominated because the American economy is the largest by far.
China's growth has slowed down in recent years and some believe it will never overtake the U.S. Meanwhile, Russia was the 11th largest economy before it invaded Ukraine, despite being economically smaller in size than California or Texas alone.
And India is growing rapidly, but it would need to grow 628% to match the U.S.'s GDP today. That could take 25 years.
America's economic lead is simply insurmountable.
Stop overpaying for home insurance
Home insurance is an essential expense – one that can often be pricey. You can lower your monthly recurring expenses by finding a more economical alternative for home insurance.
SmartFinancial can help you do just that. SmartFinancial's online marketplace of vetted home insurance providers allows you to quickly shop around for rates from the country's top insurance companies, and ensure you're paying the lowest price possible for your home insurance.
Explore better rates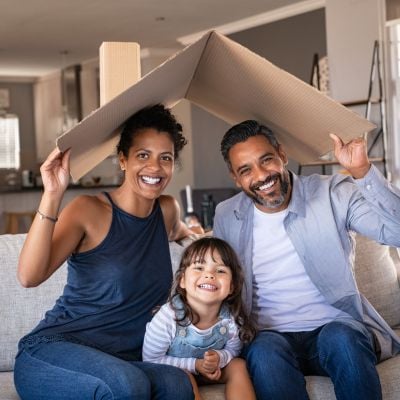 The U.S. will still be OK
The final reason Americans shouldn't be worried about the dollar losing influence is that the worst-case scenario isn't so bad. Some analysts believe that the future could be more multilateral.
The U.S. may lose influence in some segments of the global economy but not lose dominance everywhere. For instance, the Chinese yuan could become more important for trade and cross-border payments, but the dollar could remain the preferred reserve currency for central banks of developed nations.
That's far from an economic nightmare for Americans.
If you're still worried about the dollar's dominance
Whether the dollar is replaceable or not, you may be worried about how economic volatility, high inflation and stock market uncertainty could be impacting your own dollars — especially your retirement fund.
You could try to adjust your retirement accounts for better protection, but there's a lesser-known alternative that could pay off big.
A Gold IRA is a type of individual retirement account that allows you to invest in gold and other precious metals in physical forms, like coins, instead of stocks, mutual funds and other traditional investments.
It's a great alternative because unlike the U.S. dollar, which has lost 98% of its purchasing power since 1971, gold's purchasing power remains more stable over time.
Opting for a Gold IRA gives you the opportunity to both diversify your portfolio and stabilize your finances — and gold tends to yield less risk than other alternative investments.
If you want to open a Gold IRA, there are reputable services that'll let you roll over your current 401(k) or IRA into this new account. To qualify, you need to be over 59 years old and have at least $70,000 to transfer.
Sponsored
Follow These Steps if you Want to Retire Early
Secure your financial future with a tailored plan to maximize investments, navigate taxes, and retire comfortably.
Zoe Financial is an online platform that can match you with a network of vetted fiduciary advisors who are evaluated based on their credentials, education, experience, and pricing. The best part? - there is no fee to find an advisor.