Why younger generations are poorer
According to Federal Reserve data, millennials collectively control about 6.6% of the total household wealth in the United States in 2022. Baby boomers control 50.4% — far more than any other cohort.
Studying past wealth cycles, the St. Louis Fed report found that those born in the 1980s had 34% less wealth than their parents did at the same age. This is concerning because "asset appreciation is unlikely to be as rapid in the near future as it was during the recent period."
Lack of affordability and economic crises appear to be the primary reasons for this wealth gap. Millennials entered the job market right after the 2008 financial crisis, which significantly impacted their lifetime earning power.
Meanwhile, assets like real estate have become unaffordable for millennials, preventing them from building wealth the same way their parents did.
That being said, this generational curse isn't unbreakable. Everyone's wealth-building journey is unique and there are ways to accumulate assets faster than your peers and parents. Here are three easy steps to help you speed up the process of wealth accumulation.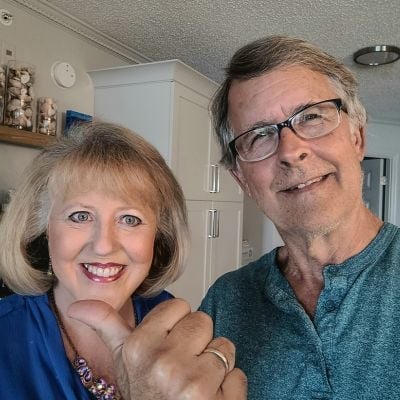 1. Boost your income
Millennials may have less wealth, but they're earning more than their parents, according to economic blogger Kevin Drum, based on his analysis of U.S. Census Data.
Drum looked at the median household income of people aged 34 to 44 and adjusted it for inflation. He found that millennial households earned on average $85,000. Baby boomers, meanwhile, earned just $70,000 at the same age.
This trend is likely driven by the fact that studies show millennials are often better educated, are more likely to live in dual-income households and are more likely to have multiple sources of income. That means you can accumulate wealth faster than your parents by prioritizing your career and maximizing your earning potential.
Read more: [Here's the golden secret to making your retirement fund as secure as Fort Knox
2. Make savvy investments
Real estate may be unaffordable, but that's not the only way to build wealth. In fact, the S&P 500's performance since 1975 has far outpaced the price appreciation of the average American home.
It's impossible to predict whether this trend will continue. But if you believe stocks offer better value than real estate in 2023, it's an easy choice to make.
Consistently investing in stocks through exchange-traded funds (ETFs) could allow you to leverage the power of compounding and accumulate wealth faster.
And of course, buying a home isn't the only way to invest in real estate.
Prime commercial real estate, for example, has outperformed the S&P 500 over a 25-year period. With the help of new platforms, these kinds of opportunities are now available to retail investors. Not just the ultra rich.
With a single investment, investors can own institutional-quality properties leased by brands like CVS, Kroger and Walmart — and collect stable grocery store-anchored income on a quarterly basis.
Stop overpaying for home insurance
Home insurance is an essential expense – one that can often be pricey. You can lower your monthly recurring expenses by finding a more economical alternative for home insurance.
SmartFinancial can help you do just that. SmartFinancial's online marketplace of vetted home insurance providers allows you to quickly shop around for rates from the country's top insurance companies, and ensure you're paying the lowest price possible for your home insurance.
Explore better rates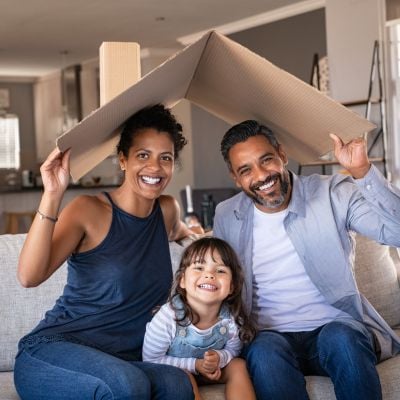 3. Plan ahead for the wealth transfer
The largest wealth transfer in history has already started, according to more data from the Fed. Older Americans are expected to leave behind $70 trillion in assets for their children and grandchildren by 2042.
Put simply, millennials are likely to receive more wealth in transfers than baby boomers did from their parents.
By planning tax and investment strategies ahead of time, you could be better prepared for this eventual wealth boost — and less likely to lose more of it in the transition — than your peers.
Sponsored
Follow These Steps if you Want to Retire Early
Secure your financial future with a tailored plan to maximize investments, navigate taxes, and retire comfortably.
Zoe Financial is an online platform that can match you with a network of vetted fiduciary advisors who are evaluated based on their credentials, education, experience, and pricing. The best part? - there is no fee to find an advisor.