1. Housing
Home costs represent the largest expense for retirees, accounting for 36% of their annual expenses, BLS figures show. Retirees who want to gain a leg up may want to consider downsizing as house prices remain high.
That could mean selling your current home for a profit – which leaves room to stash away money for retirement, boost your emergency fund or pay off debt. One drawback might be that you'll also pay a high price for a replacement home in this market. But consider smart options such as relocating to a less expensive market or seeking out cooperative living situations with other retired couples.
Read more: Thanks to Jeff Bezos, you can now use $100 to cash in on prime real estate — without the headache of being a landlord. Here's how
Kiss Your Credit Card Debt Goodbye
Having a single loan to pay off makes it easier to manage your payments, and you can often get a better interest rate than what you might be paying on credit cards and car loans.
Fiona is an online marketplace offering personalized loan options based on your unique financial situation.
When you consolidate your debt with a personal loan, you can roll your payments into one monthly installment. Find a lower interest rate and pay down your debt faster today.
Get Started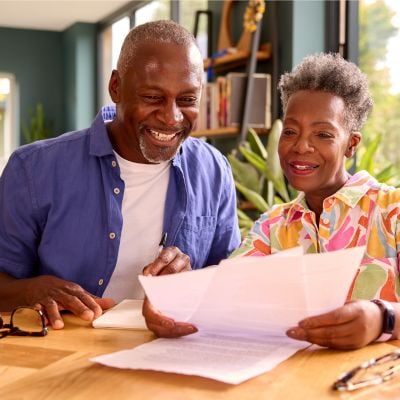 2. Transportation
If you aren't working as much or even at all, you might want to swap the car for public transit or a bicycle. Transportation is the second-largest spending category, making up $8,172 in annual expenses for retirees, according to BLS figures.
If your partner has a car, consider getting rid of one vehicle to cut costs. Even if you own your auto outright, car insurance, maintenance and repair costs for two cars add up.
Households can save almost $10,000 a year by taking public transportation and living with one less car, according to the American Public Transportation Association. You may also want to consider buying a powered scooter or motorized bike.
3. Health care
Health spending makes up $7,540 in annual spending for retirees. One way to cut costs when health issues arise is to get easily affordable preventative care. That means staying up to date on screenings and vaccinations. Exercise also appears in study after study as a top measure to lower the risk of many diseases. Even an activity as easy as walking can be beneficial.
Stop overpaying for home insurance
Home insurance is an essential expense – one that can often be pricey. You can lower your monthly recurring expenses by finding a more economical alternative for home insurance.
SmartFinancial can help you do just that. SmartFinancial's online marketplace of vetted home insurance providers allows you to quickly shop around for rates from the country's top insurance companies, and ensure you're paying the lowest price possible for your home insurance.
Explore better rates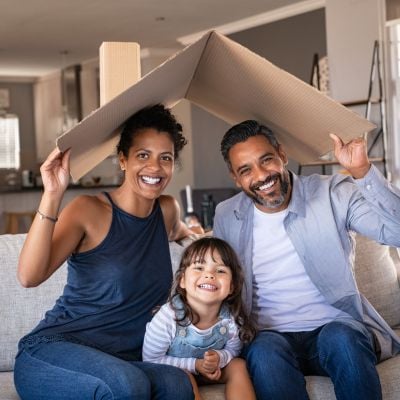 4. Food
At $7,306, food expenditures account for over 12% of annual expenses for those 65 and over. Meal planning is one way to avoid overspending since it involves shopping for food items as opposed to regularly eating out — which can be an expensive habit.
Stick to your grocery list when you shop. Try using two tricks many veteran shoppers employ: never shop on an empty stomach and buy mostly (or exclusively) items on sale. Upscale markets tend to have higher prices, while chain supermarkets often offer the same high-quality organic items at far more reasonable prices.
Other ways to save money on food include cutting down on portions or turning large portions at restaurants into a second meal you can take home and eat later. Track your dining out to get an idea how much you spend on items you could make yourself or do without. Also note that many restaurants raise prices between lunch and dinner, even though the items and portion sizes may be exactly the same.
Even if you make modest changes in all of these areas, you should see your retirement dollars go farther over time. And in retirement, time is an especially precious commodity that more money can help you enjoy.
What to read next
Sponsored
Follow These Steps if you Want to Retire Early
Secure your financial future with a tailored plan to maximize investments, navigate taxes, and retire comfortably.
Zoe Financial is an online platform that can match you with a network of vetted fiduciary advisors who are evaluated based on their credentials, education, experience, and pricing. The best part? - there is no fee to find an advisor.