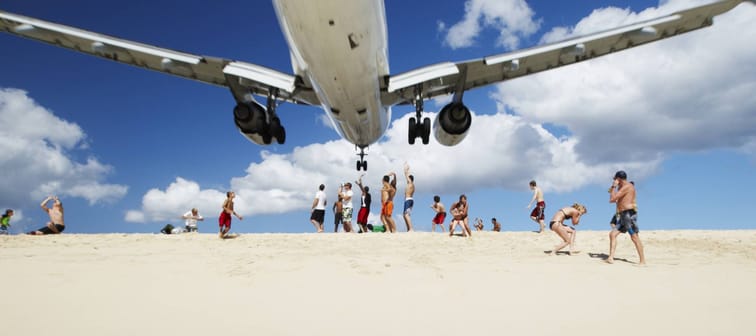 Jaromir Chalabala / Shutterstock
Only the most highly qualified pilots are able to handle the harrowing runways at some airports across the world, traversing mountains, sand and even ice.
Hong Kong's Kai Tak Airport, known for an approach that required planes to skim over apartment buildings to land on a runway that protruded into the harbor, closed in 1998 to make way for a bigger, much-easier-to-maneuver airport. However, many other airports infamous for difficult landings and fatal accidents are still in use today.
Subscribing to MoneyWise Has Its Rewards
Hello! You've found us by way of our phenomenal lifestyle content, but did you know MoneyWise is best known for producing thoroughly researched personal finance content, written by the smartest personal finance writers in the industry?
If you subscribe to MoneyWise—for free—you'll get unlimited, ad-free* access to all of our content (including this article) and you'll receive a twice-weekly personal finance newsletter that makes you smarter about your money.
Return to article
*Subscribers must be logged in for display advertising to be disabled. Ad-free refers only to display advertising. Content on MoneyWise often contains affiliate offers. It would be impractical to remove these from content for subscribers. Furthermore, MoneyWise believes linked products and services add sincere value to the content. With that being said, please be aware articles may still contain affiliate offers. These offers will be clearly marked in line with our advertising guidelines.