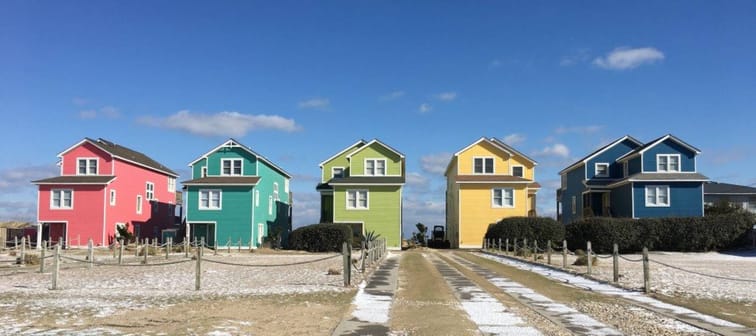 @lilyhazze / twenty20
Last year was a record one for the housing market as prices rose all over the country by 19.3%, with an expected growth of 14.3% over 2022. With supply chain issues delaying new builds, interest rates at record lows and work-from-home policies allowing people to relocate anywhere, demand for housing is high, even in the most rural of places.
While prices have shot up, some homes still remain under the $316,368 nationwide average. We referenced data on Zillow using the most recent information — from Nov. 30, 2021 — to determine the states with the lowest average prices.
Subscribing to MoneyWise Has Its Rewards
Hello! You've found us by way of our phenomenal lifestyle content, but did you know MoneyWise is best known for producing thoroughly researched personal finance content, written by the smartest personal finance writers in the industry?
If you subscribe to MoneyWise—for free—you'll get unlimited, ad-free* access to all of our content (including this article) and you'll receive a twice-weekly personal finance newsletter that makes you smarter about your money.
Return to article
*Subscribers must be logged in for display advertising to be disabled. Ad-free refers only to display advertising. Content on MoneyWise often contains affiliate offers. It would be impractical to remove these from content for subscribers. Furthermore, MoneyWise believes linked products and services add sincere value to the content. With that being said, please be aware articles may still contain affiliate offers. These offers will be clearly marked in line with our advertising guidelines.