32. San Diego State University: SDCCU Stadium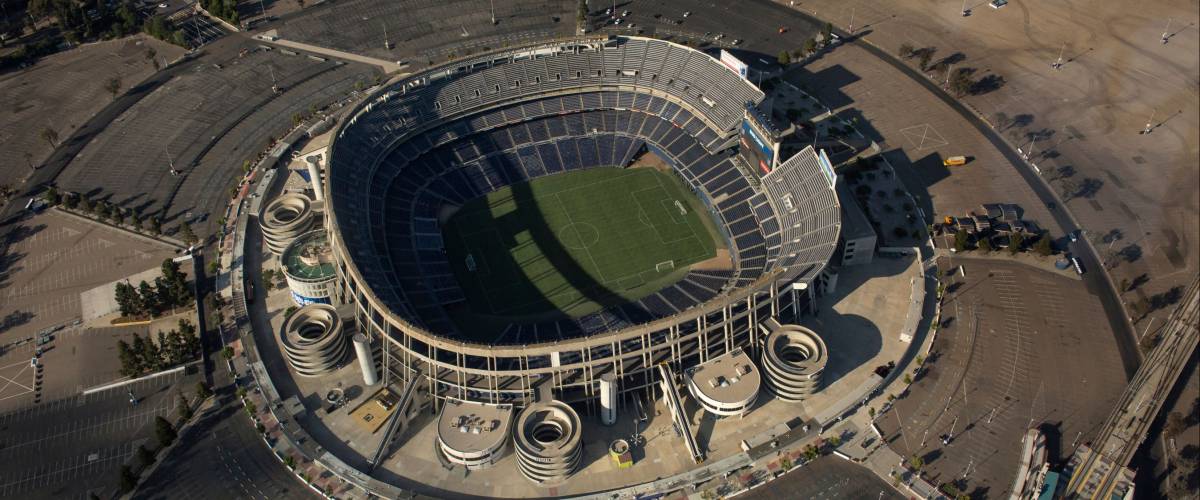 San Diego
Once home to the NFL's San Diego Chargers, SDCCU — short for the San Diego County Credit Union, which bought the naming rights — can hold up to 70,000 fans, but San Diego State struggles to fill even half the seats.
The stadium not only lacks fan atmosphere, but it's also mediocre in terms of concessions and amenities.
It opened in 1967 and for many years was called Jack Murphy Stadium, and then Qualcomm Stadium. Some fans just call it "tired."
As one Yelp reviewer noted, "Worst venue I've ever been to. Dated, run-down. Limited options at concessions — it's laughable. RadioShack from 1982 provided the sound system and 'jumbo'-tron."