34. University of Arkansas: War Memorial Stadium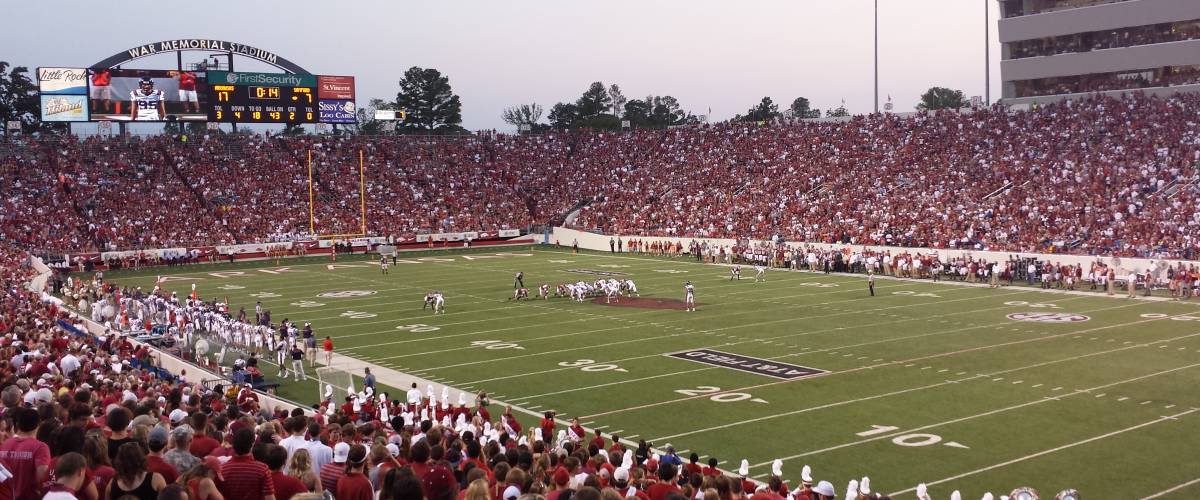 Little Rock, Arkansas
The Razorbacks play most of their home games at Donald W. Reynolds Razorback Stadium in Fayetteville, Arkansas, but they still return occasionally to this more than 70-year-old venue in Little Rock.
Which is horrid, to put it bluntly. War Memorial is in need of tender loving care — and significant upgrades. Certainly more than a new paint job.
Fans say they enjoy that the place has a lot of history, but not that it's small and cramped. "Needs to be redone — it's just a big high school stadium," says one Google reviewer.
The Razorbacks have a deal to continue playing a few games each season at this stadium through 2024.