Fumbled Fields: The Worst Stadiums in College Football
37. Kent State University: Dix Stadium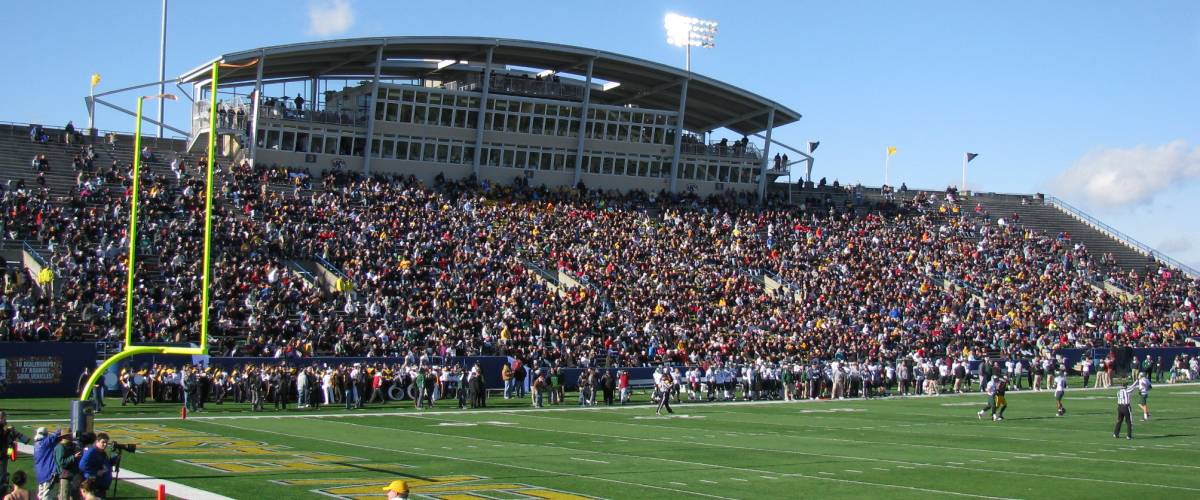 Kent, Ohio
The home of the Kent State Golden Flashes, Dix Stadium takes the conservationist slogan "reduce, reuse, recycle" to heart.
It was built in the late 1960s incorporating parts of the university's old Memorial Stadium, including thousands of the seats.
Dix features a single elevated grandstand on one side, with high-school-esque metal bleachers that replaced wooden bleachers on the east and north sides in the 2000s.
This stadium is not unique, and nor does Kent State deliver a brand of football that encourages large crowds. "The stadium is a very serviceable 1970s era stadium that undergoes constant revision," writes one Google reviewer.
---