Fumbled Fields: The Worst Stadiums in College Football
14. Ball State: Scheumann Stadium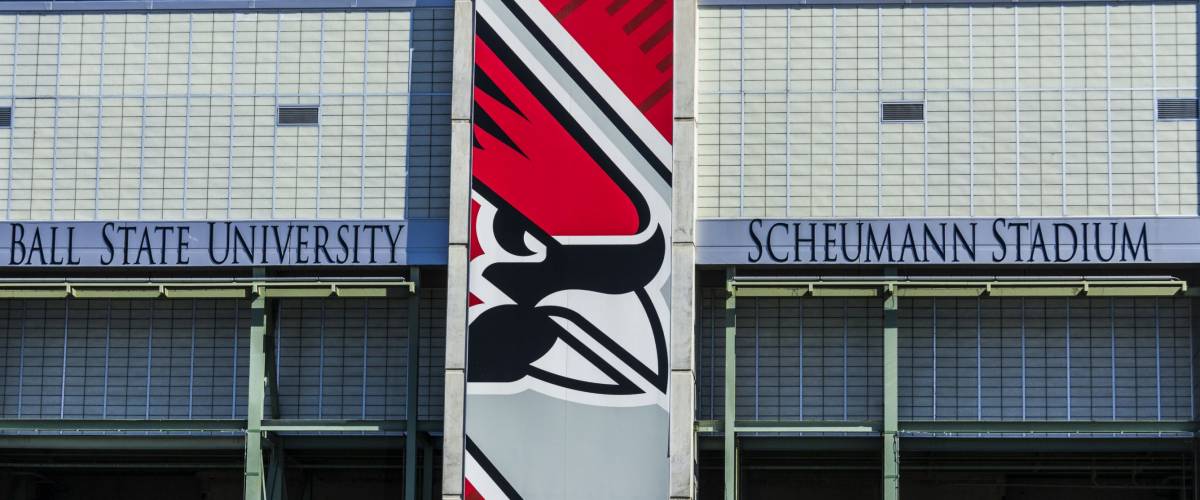 Muncie, Indiana
Scheumann Stadium would never make a Top 10 list from Ball State alum David Letterman.
The nearly 50-year-old venue — which christened its gridiron in 1967 and seats 22,000 people — underwent a major renovation in 2007. Most people agree that Scheumann Stadium doesn't have a bad seat in the house.
But the game day atmosphere can be abysmal because the Cardinals have struggled for years with attendance and have had difficulty attracting top-name players and opponents.
The building itself isn't bad (it even has heated bathrooms), but fans gripe about the parking. "Parking is far and walking necessary," writes one Google reviewer. "Could improve fan participating and hype."
---