Fumbled Fields: The Worst Stadiums in College Football
15. University of North Carolina at Charlotte: Jerry Richardson Stadium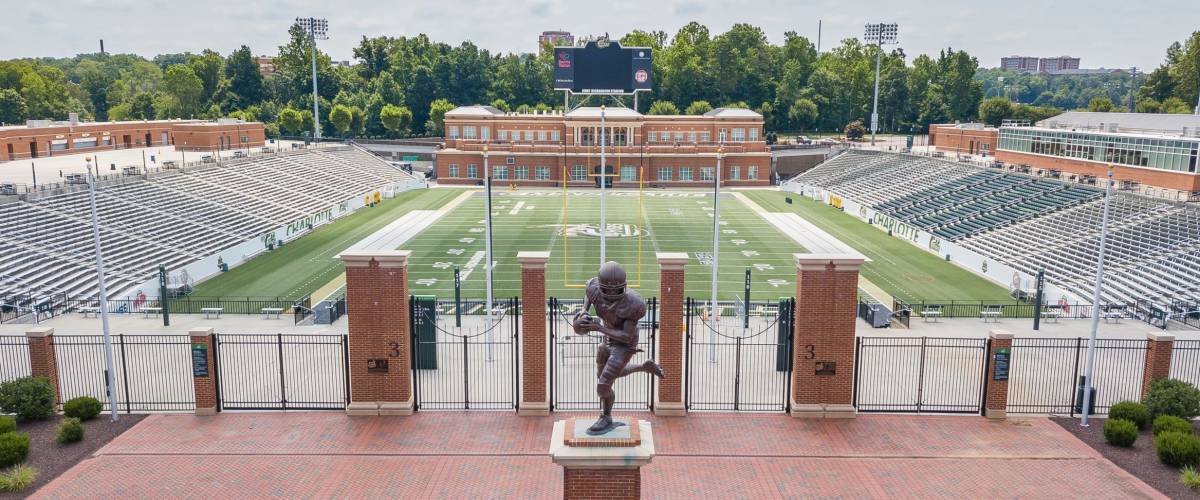 Charlotte, North Carolina
Although the 49ers pack this stadium for their Conference USA games, there are high schools with bigger homes. The stadium — built in 2011 — is well-liked by fans, but its compact size can make things feel a little squished.
With a capacity of only around 15,000, this small stadium is below NCAA standards.
But expansion plans that are under consideration would add luxury boxes and seating for nearly 25,000 more spectators, so the stadium would eventually hold a roaring 40,000 seated fans.
Here's how one fan sees the size issue, in a Google review: "Beautiful stadium, not very big but that makes the experience that much better."
---