Fumbled Fields: The Worst Stadiums in College Football
16. University of Massachusetts: Warren P. McGuirk Alumni Stadium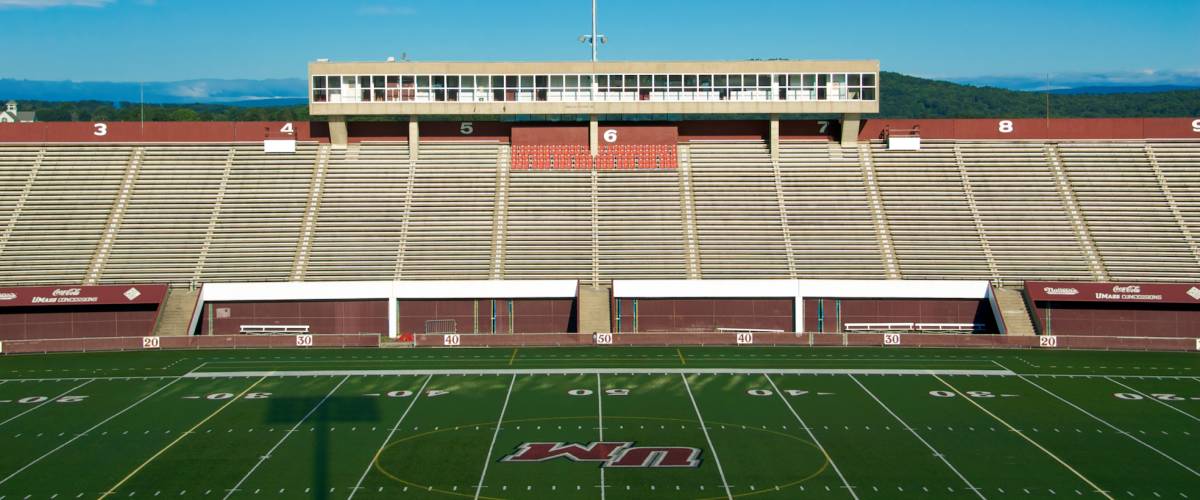 Hadley, Massachusetts
McGuirk Alumni Stadium, built in 1964, is relatively puny — holding only 17,000 fans. You wouldn't be able to tell that the Minutemen are a Division I team, since the place is often a little empty. UMass struggles on and off the field.
It's an OK place to watch a game, but it can be downright miserable in any weather, particularly on cold autumn nights in central Massachusetts.
To make matters worse, the limited bathroom situation forces some fans to use cold port-a-potties.
The more than 50-year-old stadium received a decent renovation in 2014 but is still showing its age. One Google user's review is just one word: "Yuck."
---