Fumbled Fields: The Worst Stadiums in College Football
38. Marshall University: Joan C. Edwards Stadium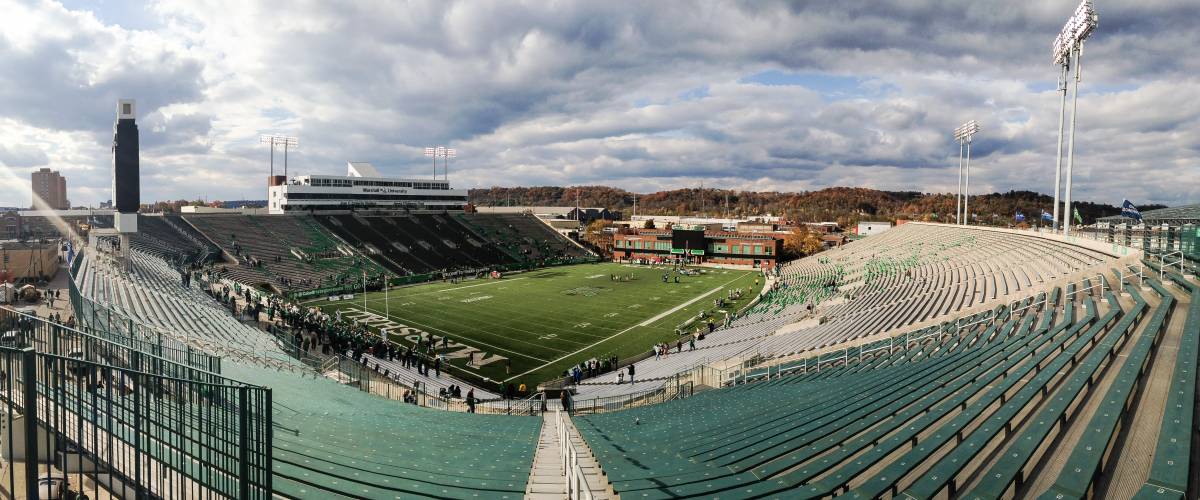 Huntington, West Virginia
Edwards Stadium has a deserving spot on this list due to the overall condition of the stadium, and to the fans who call it home. They're not known for being hospitable toward visiting fans.
"You need to be a tough hombre wearing visiting gear coming into Edwards Stadium on fall Saturdays, as if you're not with the Thundering Herd, chances are you are going to hear about it and then some," says Bleacher Report.
Edwards is a nearly 30-year-old old cookie-cutter stadium that holds around 39,000 people. It has mediocre facilities and is truly nothing special.
But it is one of only two NCAA Division I football stadiums named after women. Joan Edwards and her husband were major benefactors to Marshall; the stadium's playing surface honors James F. Edwards.
---