28. University of Dayton: Welcome Stadium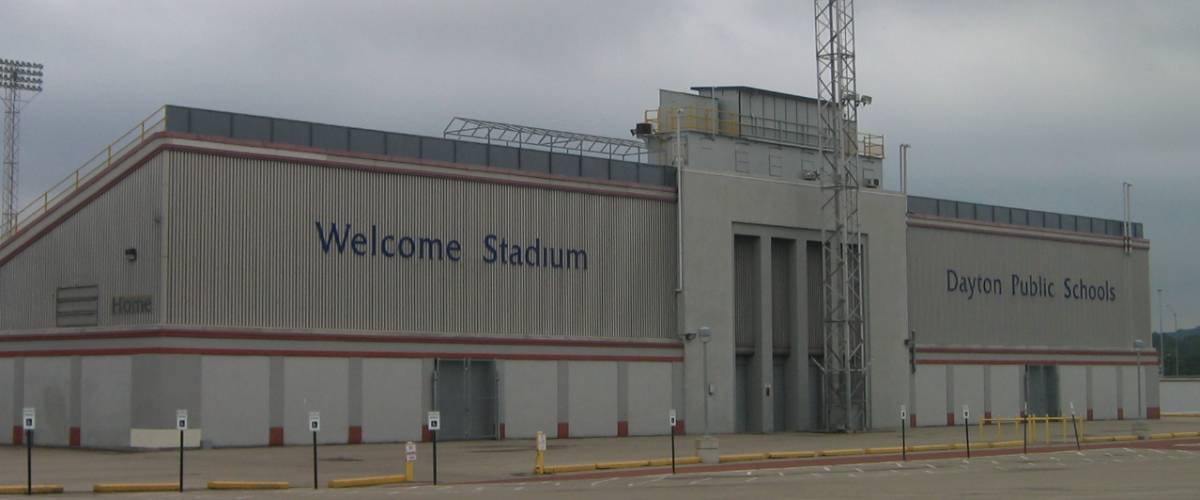 The home of the Dayton Flyers has a high-school feel — because Welcome Stadium was built in 1949 for Dayton, Ohio's high school football teams, who still play here today.
A press box was added when the stadium underwent a $400,000 upgrade in 2008, but Welcome still has limited concessions and two cookie-cutter grandstands with metal bleachers.
Fans say the stadium — which has a capacity of just 11,000 — is dated and in need of work. "It is very dirty. Overly rusty. And gum everywhere," complains one Google reviewer.
But at least parking is never an issue for Flyers fans, because Welcome Stadium is surrounded by thousands of parking spots.