2. Oakland-Alameda County Coliseum, Oakland, California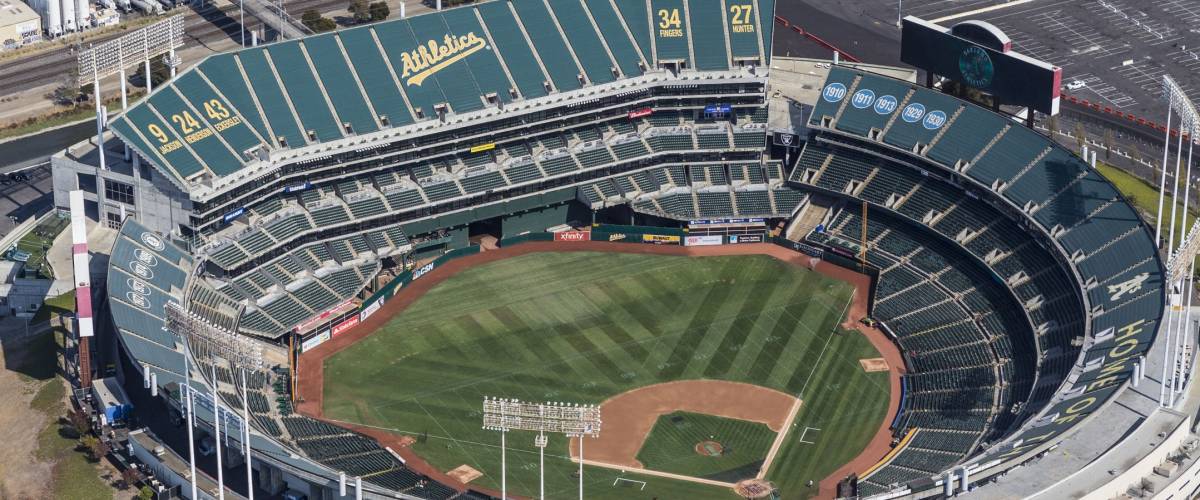 The Oakland Athletics play in a park with an "aging, cookie-cutter design" that lacks views of the surrounding Oakland Hills, Forbes says.
If the 53-year-old stadium doesn't seem totally baseball-friendly, that's because it's also home to the NFL's Oakland Raiders.
"The Oakland Coliseum probably should have been demolished and replaced over 20 years ago," writes one fan, on Yelp.