These Big Brands Actually Make Costco's Kirkland Products
26. Kimberly-Clark diapers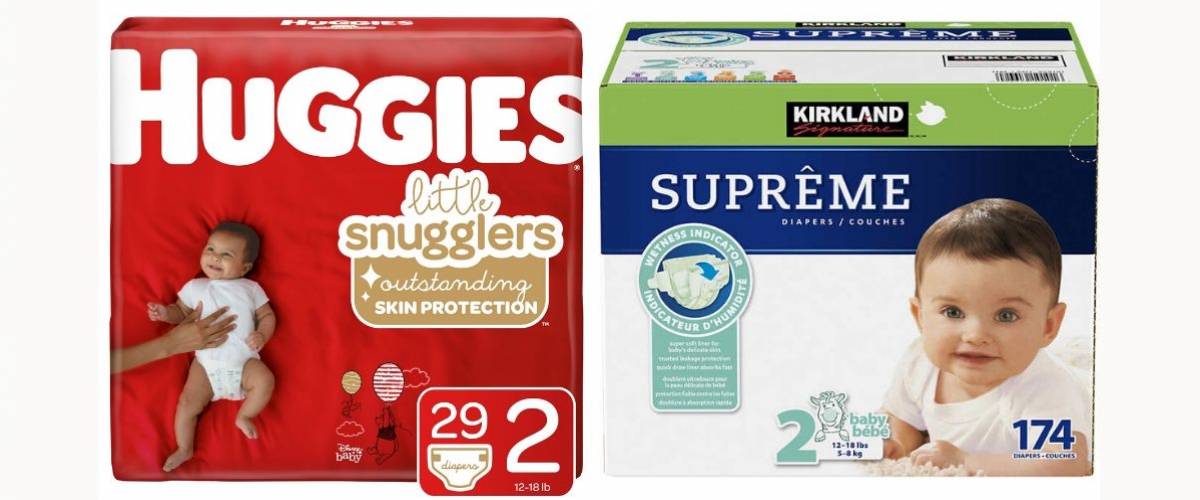 Confirmed.
Kirkland Signature Diapers are made by Kimberly-Clark, the same manufacturer responsible for trusted nappies such as Huggies and GoodNites.
Costco finance chief Richard Galanti confirmed the connection in a 2017 interview with the Wall Street Journal. Costco had asked both Kimberly-Clark and rival corporation Procter & Gamble to produce diapers under the Kirkland brand, however only the former agreed.
Parents will notice that the only name-brand diapers sold at Costco are Kimberly-Clark's Huggies. Procter & Gamble's Pampers are nowhere in sight.
---