These Big Brands Actually Make Costco's Kirkland Products
24. Gordon Biersch beer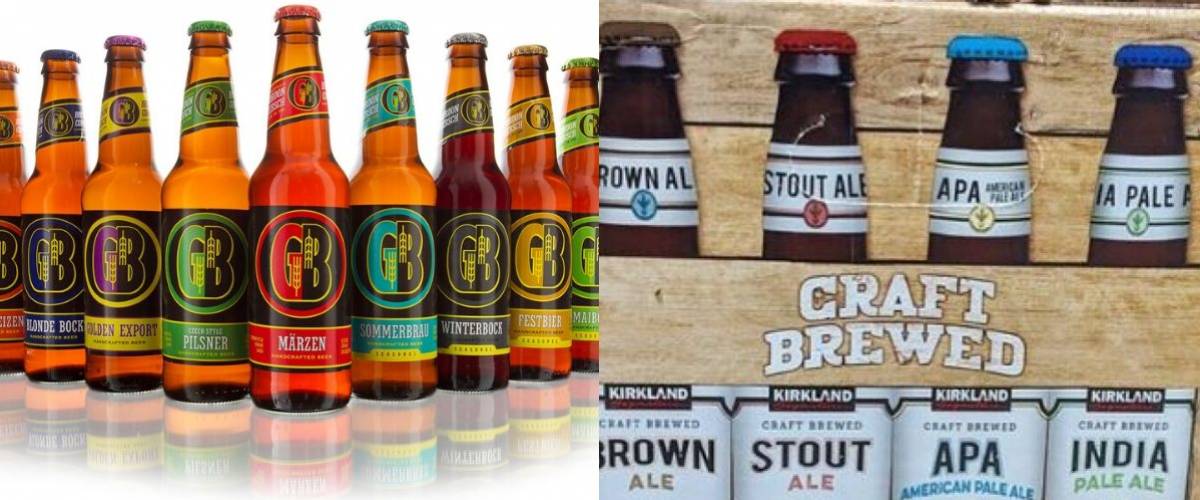 Looks likely.
Depending on where you live, your Costco's Kirkland craft beers could originate from one of two places. The Takeout claims that Kirkland beers on the East Coast come from Matt Brewing in New York and that beers in the West link to Gordon Biersch.
The publication says West Coast Kirkland beer bears the name "Hopfen Und Malz Brewing Co." on the label. The site Mashed adds that the address of Hopfen Und Malz matches that of Gordon Biersch in San Jose, California.
Meanwhile, Mashed says, beer on the East Coast bears the name Bricks and Barley Brewing Company from Stevens Point, Wisconsin. It's unclear whether this company is related to Matt Brewing, which makes Saranac and Utica Club.
The regional divide remains unconfirmed, but an Alcohol and Tobacco Tax and Trade Bureau registry shows both Gordon Biersch and Matt Brewing have applied for labels under the Kirkland brand. Wisconsin's Regal Brau also makes an appearance.
---