Airline Passengers Call These the Worst Airports in America
28. (tie) Houston George Bush Intercontinental Airport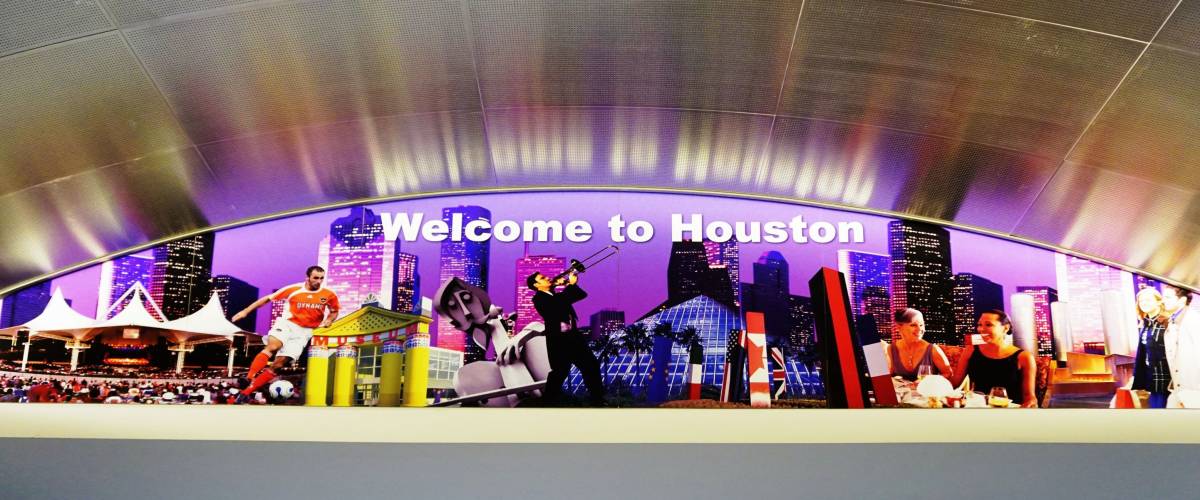 Satisfaction score: 769
Houston's far-flung (20 miles from downtown) airport named for President George H.W. Bush is another massive facility that many people find overwhelming.
Even though the airport has both a subway and an elevated people mover to carry passengers between terminals, some gripe that there's still too much walking involved when you need to get to your connecting flight.
Others say the signs around the airport are unclear and don't help you get where you're going, and many complain that there aren't enough charging stations.
"It doesn't really feel old nor does it feel new. It just feels like a very middle-of-the-road type of airport," writes one man on Yelp. "A lot of the typical restaurant and airport bar style haunts. But nothing spectacular."
---