50 Road Trips for 2019: The Oddest Tourist Spot in Every State
Arizona: The Thing?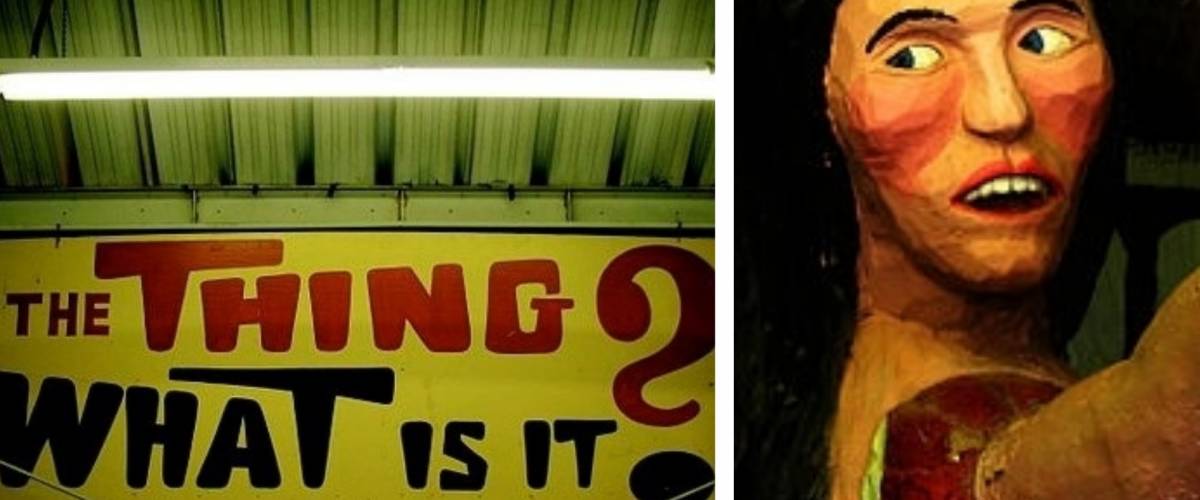 A combination souvenir shop and museum of oddities, The Thing? had been a tourist attraction in Dragoon in southern Arizona since 1965.
Guests pay in the gift shop and enter through steel doors. Huge, yellow footprints on the ground — reminiscent of Big Foot — lead you through the exhibits.
Amid the wood carvings and other artifacts, you find a mixture of the macabre, whimsical and historical. The Thing? — whatever it is — can be peered at through the glass lid atop a box made of concrete blocks.
Planning a road trip? Find out how much you need to save each month to reach your savings goal.
---