7. Iowa City, Iowa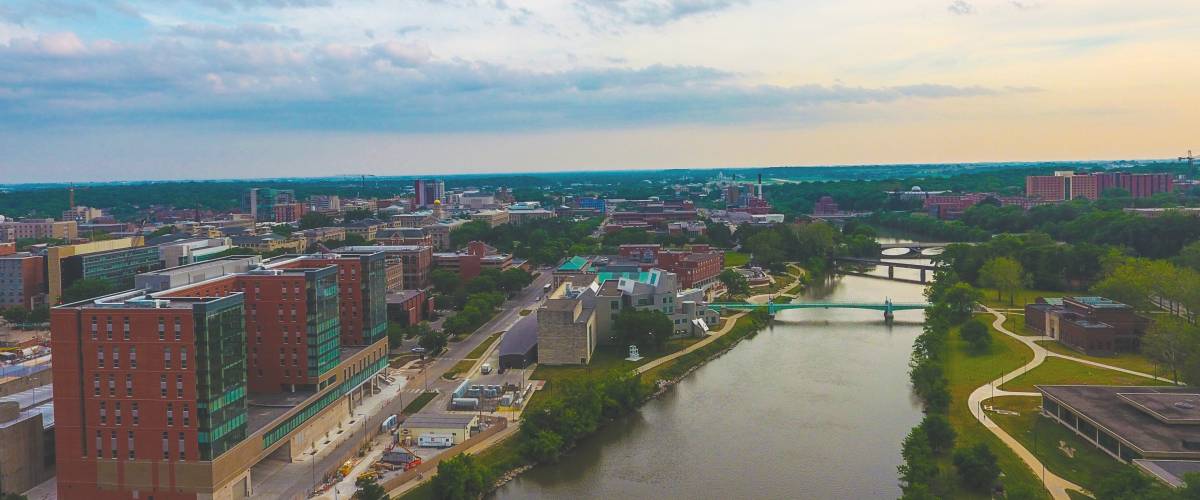 Iowa City stands out among the many college towns on this list thanks to its active literary community and arts festivals.
Education and health care are the main drivers of the city's economy, which means you can expect great medical care and adult education opportunities.
Iowa City's downtown has a lovely riverfront and Literary Walk with commemorative plaques, green-treed streets and a shopping mall. The median home value here is $228,500, and crime is well below the national average.