Advertising & Editorial Policies
Every October, I dive into reruns of Poltergeist and revel in the creepy weirdness of Halloween -- for about a week. But the rest of the year, I prefer that my kitchen table not have a mind of its own, and I want my chairs to stay securely on the floor.
Many people agree with me. In a 2017 Realtor.com online survey of 1,000 people, 42% said they would outright refuse to live in a haunted house.
As it turns out, most people agree with me. According to a survey of 1,000 people by Realtors.com, 42% of respondents said they would outright refuse to live in a haunted house. Thirty-three percent said they'd be open to the idea— but I'd like to see them put their six-year-old to bed every night in a Victorian mansion with a murderous past.
Now, how likely are you to encounter a haunted house when you're looking to buy? In fact, these homes crop up more often than you'd think. And owning a haunted house on purpose (or buying one by accident) can cause serious problems if you want to live there, not to mention if you're planning to sell it down the road.
If you're not turned off by the idea of living with ghosts, then that's fine. You do you. I'm not here to talk you out of buying a house of horrors. I'm just here to tell you what the experts — and former haunted house owner Nicolas Cage — have to say about it.
The Gory Details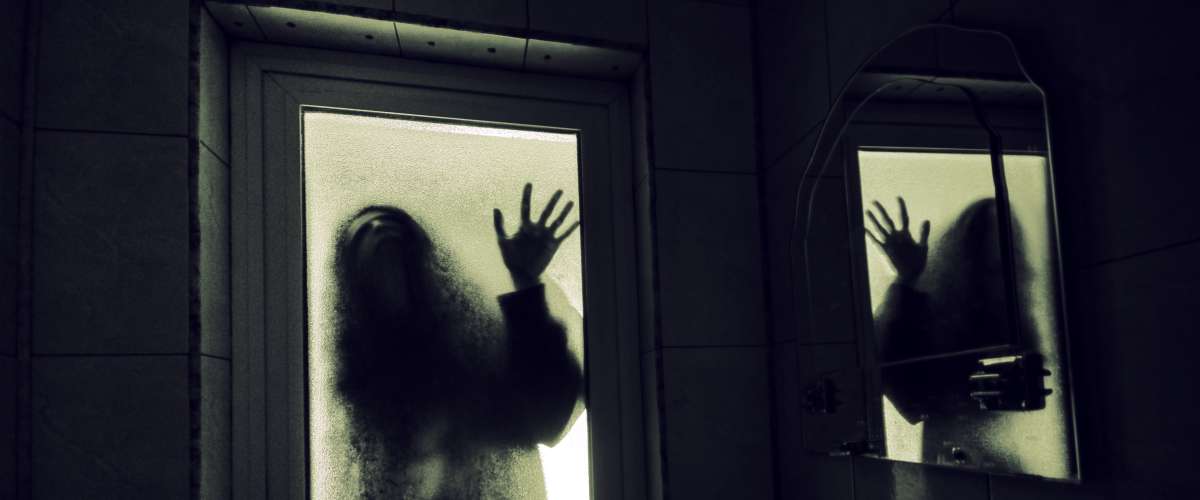 The difficulty with haunted houses is that in actual practice, buying and selling a haunted home can be a legal and financial mess. In some areas, sellers are legally obligated to tell potential buyers that the house is haunted whether they ask or not. Meanwhile, Oklahoma law requires that a haunting be disclosed in writing only if the buyer requests the information in writing too. Having a local reputation for hauntings also tends to lower the dollar value of the home or make it nearly impossible to sell.
The legal precedent for disclosing this information about hauntings was set by a famous case of Stambovsky vs. Ackley, where the seller, Ackley, had given interviews and publically stated that her house was haunted, but Stambovsky, the buyer, was not from the area and bought the house unaware of its reputation. The buyer was not happy when the truth came out and took the seller and her real estate agent to court to rescind the contract. Stambovsky won on appeal when a New York court decided that the house was in fact haunted. Apparently Ackley had sold the story of the haunted house to Reader's Digest for $3,000, and would have had to admit to either lying about it or agree that the house was haunted.
Continued on NEXT page...