The unfortunate thing about money mistakes is that they're usually deeply entrenched habits. This is especially true if you get into bad or wasteful spending habits in your 20s and just never get around to stopping. If you're into your 30s and you're sitting on a pile of debt and too many unnecessary things, then it's time to change a few habits.
Now, after years of living beyond your means, breaking the spending habit is probably going to feel somewhere between nauseating and downright impossible. But take heart! It's absolutely within your abilities — we promise!
Building a new habit doesn't have to take years. According to a 2009 study in the European Journal of Social Psychology, the average time to form new habit is 66 days. The important thing to remember is that a habit will only be formed through daily repetition. So, if you make up your mind to change your spending behaviors, then you've got to stick to your guns for two months or more to make the new habit stick.
Understanding what tends to trigger your spending behavior is essential. Do you go shopping when you're stressed? Do you make big purchases before you think them through? Once you understand what triggers the spending behavior, you can decide on a new action that will replace it.
For example, if you shop when you're stressed, make a pact with yourself to call someone and talk through the stressful problem instead of going shopping. If you make big purchases on the fly, make it a habit to go home and check your credit statement first to make sure you can afford it. You can also form good saving habits through repetition, for example, by setting a cue to put money aside on a daily or weekly basis. Always empty your pockets of change into a saving jar as soon you get home or make a deposit into a savings account every time you get a paycheque. If you have trouble with putting money aside regularly, then you can also try an app like Acorns, which rounds up your spending to the nearest dollar and automatically deposits the "change" into your savings. The point is that it takes a bit of repetition and effort to break bad habits and make new ones — but the rewards of using and saving your money wisely compound very quickly! Now, are you ready to make a change? We thought so! Here's a look at some of the most common money mistakes that people are making in their 30s. Break these habits — rip them to shreds! — and you'll be well on your way to getting control of your money and your future.
1. Not Living Within Your Means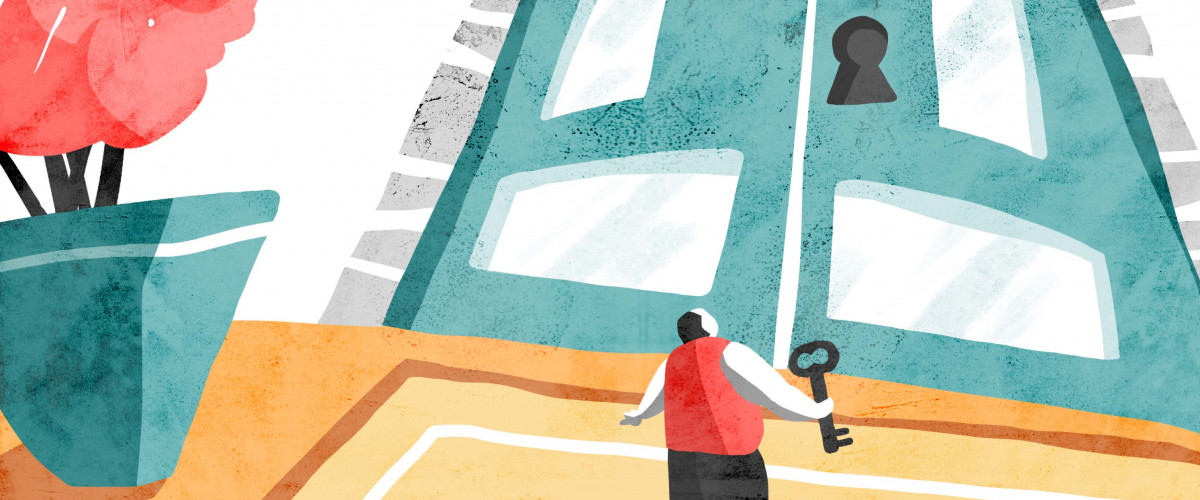 Keeping up with the Jones' is the last thing that should concern you. Too often people let themselves be more concerned with creating an image of having it all together (nice car, big house, beach vacays) than they are with actually being able to pay their bills in full. This is what's known as living beyond one's means. Now, if this sounds like you, then don't feel too bad — but it's time to make a change.
Living beyond your means happens when you overreach your budget by buying things that you can't actually afford with money in the bank. It's overusing credit cards and loans to get what you want before you can pay for it with cash. The issue with this is that this leaves you paying interest (read: extra money!) on every purchase that you make on credit. At the same time, if most of your income is going towards paying off these debts a bit at a time every month, you probably won't be able to save for emergencies, your kids' future (or your future kids' future!), or your own retirement.
Take the time to make a budget and learn to stick to it by making it into a habit. It's easier than it sounds and will get you out of the debt cycle for good!
2. Not Creating an Emergency Fund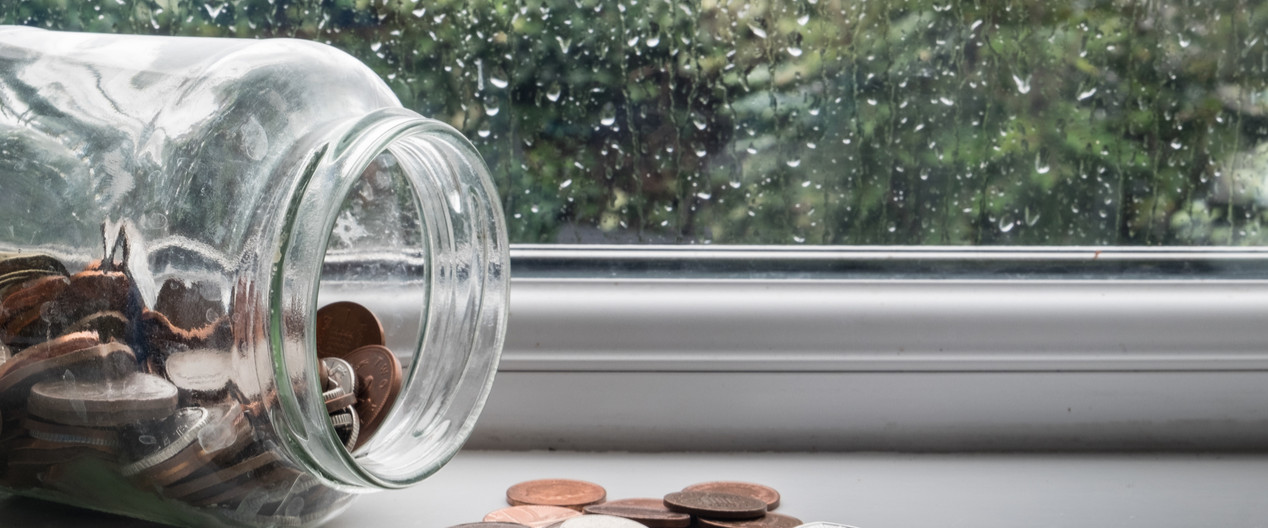 There are no two ways about it: emergencies happen. A leaky roof, a car wreck, a burst pipe, or unexpected and expensive medical bills are just a part of life. The problem comes when you know that these things are bound to happen at some point but do nothing to prepare for it. Almost 60% of Americans have no emergency savings, which is an absolutely insane number. If you are not prepared and able to financially handle any unexpected expenses, you'll have no choice but to turn to credit or beg and plead for money from someone you know. Not a pretty picture, is it? Get into a new habit and start an emergency fund. You will absolutely, 100% not regret it.
3. Not Preparing for Your Children's Future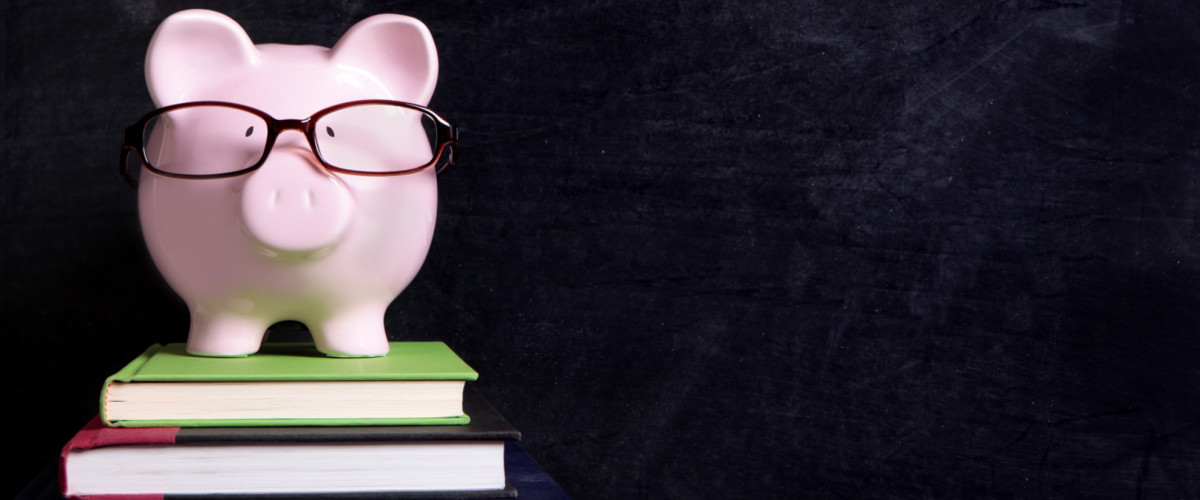 (Don't have kids yet? Then focus on paying off your own debts before they show up on the scene. It'll be a lot less to worry about. Kids are not cheap.)
For those with a kid or two in the van or on the horizon:
Post-secondary education is expensive, as you might remember from the last decade of paying down your student debt. While there are lots of bursaries and scholarships available, you never know what the situation will be like 18 years from now. Maybe school will cost more! Maybe your family or your little genius won't qualify for any (or enough) bursaries!
This is why starting a proper education savings plan when your kid is young is crucial. Regardless of what they decide to study or where, having money in the bank set aside specifically for study can make the difference between your child starting their adult life off with a $50,000 student loan debt (conservative estimate) or graduating completely or near debt-free. Start a saving habit and help them get ahead!
4. Not Planning for Your Retirement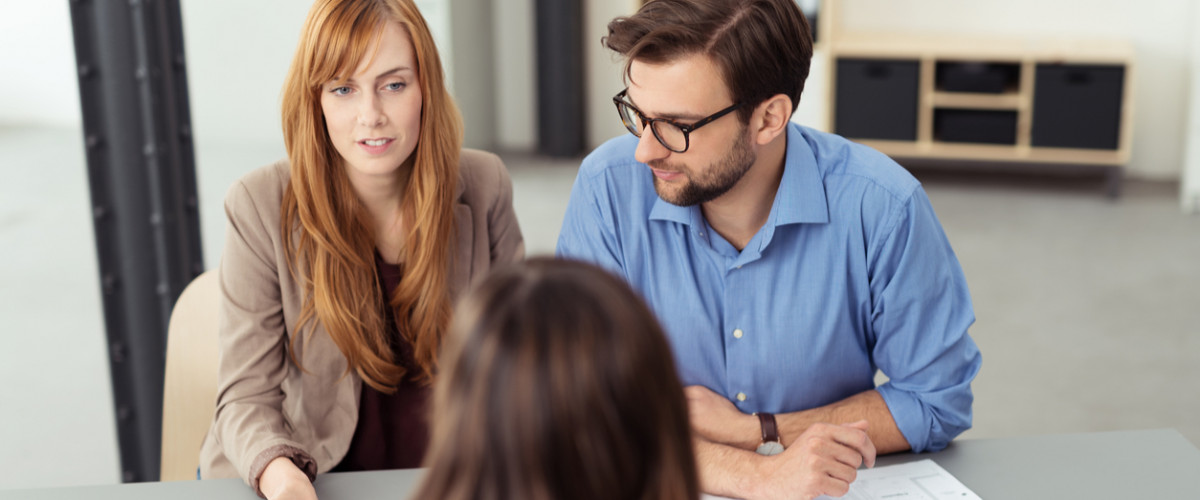 Life happens! It comes with all sorts of surprises, work, and myriad expenses, like the two-legged little creatures we mentioned above. It can be easy to put all of your time, effort, and financial planning into dealing with these things and forgetting to plan for your own future.
After decades of working your tail off, you'll be ready to retire and you'll have another life to live. Throughout your life, you paid for your home, your car, your family's living expenses, etc. Now, don't you think that by the time that you retire you ought to be able to enjoy your retirement, travel, relax, and spend your time doing the things that you love doing?
If you haven't already, then go ahead and set up a retirement saving account. You can do this through your employer or your bank. Make regular, habitual contributions to it and watch your money grow! You can even put some money into mutual funds or other safe investments so you can build a comfy nest egg for later in life. Developing a saving habit early on will ensure that you can hang your retirement hammock somewhere nice.
5. Not Discussing Your Finances and Financial Goals with Your Partner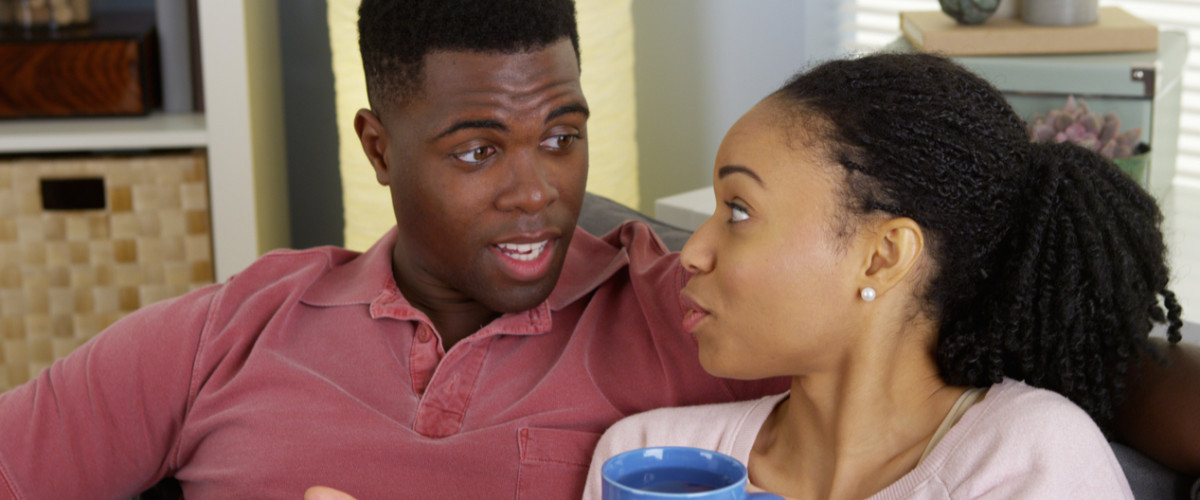 It may seem like relationships and money go together like chalk and cheese — but you can prevent this mismatch though open, honest and frank discussions about finance.
Too many couples avoid talking about money until they absolutely have to. But as soon as a relationship gets serious, it's important to make money talk a regular thing. Sharing information and control of your finances with each other depends on and builds a lot of trust and confidence and helps uncovers any trouble spots. Finding a way to deal with spending or budgeting issues together may be a bit uncomfortable at first, but it's essential to a harmonious and honest relationship.
It's also important that your partner is aware of your debts, various sources of income, savings, and investments, and how you plan to pay for these things while contributing to your shared household and goals. Money talk shouldn't be taboo! Make it a regular habit to discuss your future money goals too. This will keep you both excited and energized about saving for your future and all the great things in it!
Humans are creatures of habit, which can be a very good or a very bad thing indeed. Wasteful spending habits can dent your bank account and your dreams pretty handily — which is something you really start to feel when you hit your 30s. By the same token, leveraging your ability to form and maintain good habits can help you avoid debt and build your savings for things you want and need.
Take this chance to build new and better habits! If you've got a plan and can stick to it, you'll be well on the road to smarter spending and saving and avoiding the money gaffes we talked about here.
You don't have to do it alone. Share this message with a friend and build better habits together!