After giving so much of your time and energy to the working world, you deserve to relax and enjoy your golden years. And what a time to retire! With the world getting ever smaller and an array of affordable travel options, you can give reign to your imagination and bring your wildest retirement dreams to life.
Take some inspiration from the stars — retired celebrities don't give in to a dull life, and you shouldn't have to, either. Mick Jagger's almost 75 and he happily divides his time between homes in Europe and Caribbean beaches. Meanwhile, Rod Stewart's loving the city life in LA and London. Over the years, Hollywood elites have found peace and sanctuary in the charmed hills and valleys of France and England and all over the world.
The good news is that you don't have to be a millionaire to fund your own retirement adventure. Whether you're looking for a quiet getaway close to home or a romantic escape across the pond, there's an affordable way to make it happen.
Here are our top 20 places to enjoy your retirement, as inspired by the rich and famous — plus savvy tips on how to get there!
1. Cote D'Azur, France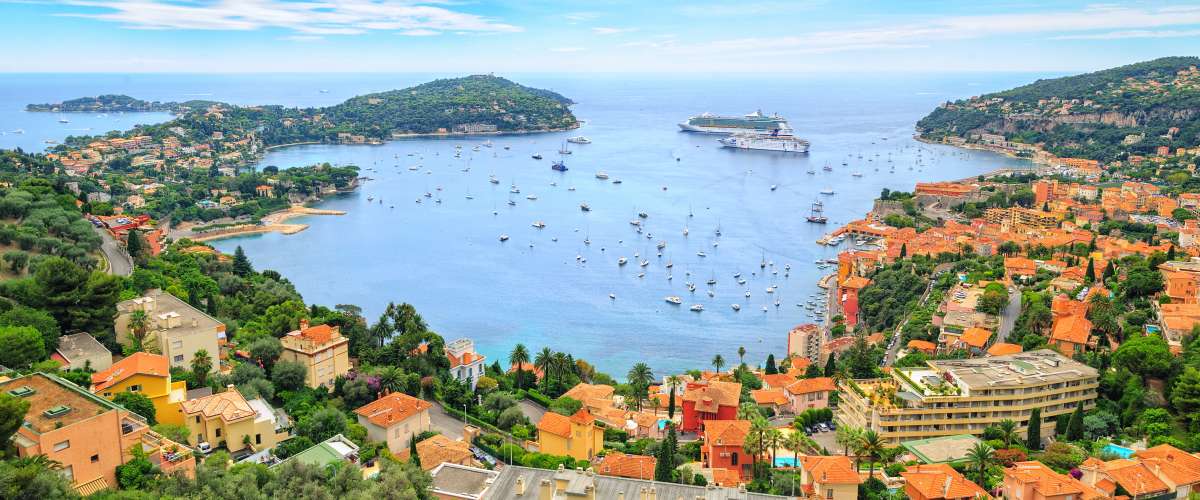 With its ideal climate, golden beaches, fabulous local cuisine, and breathtaking scenery, the south of France has been a celebrity retirement hotspot for generations, says Cote D'Azur Realty. Today, Rod Stewart and his family spend their summer and winter holidays in his $6.5 million estate in the Saint-Paul hills; Elton John regularly escapes the city rush in his mansion on Mount Boron; and semi-retired philanthropist rock star Bono owns a villa in Eze-Bord de Mer.
Although these celebrities own multi-million dollar homes in the area, you don't have to be rich to retire in the Cote D'Azur. In fact, the lovely city of Nice is one of the most affordable places to retire on the French Riviera. A one bedroom apartment in the city center goes for about $875 a month, or you can save your money and rent outside the city center for under $700. Prices are even lower in the picturesque medieval town of Aix-en-Provence.
2. New Providence Island, Bahamas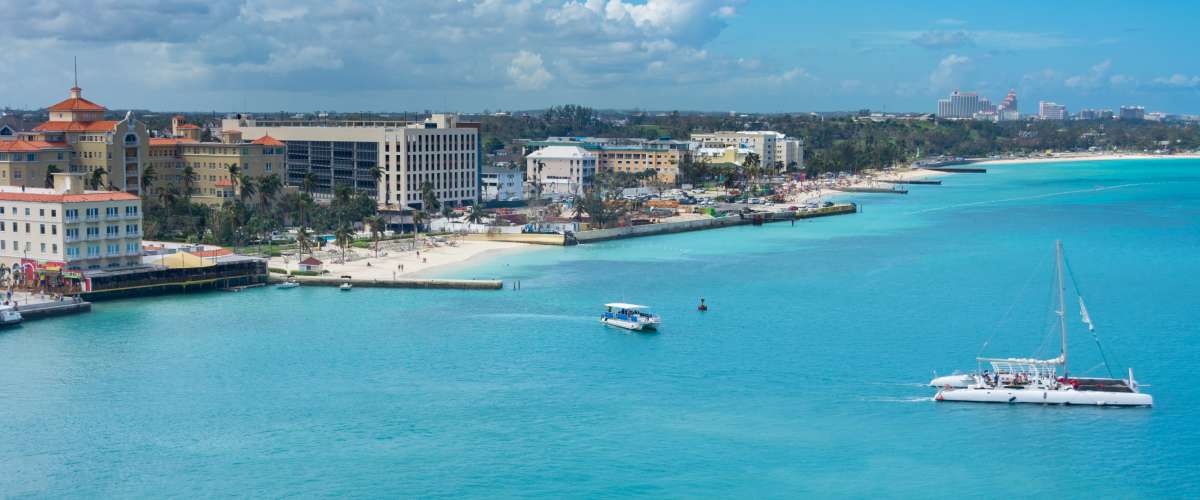 After filming several James Bond movies in the Bahamas, Sir Sean Connery officially retired to the island of New Providence. He bought a home in the private gated community of Lyford Cay in western Nassau back in the 1980s and has been enjoying the laid-back island life ever since.
Living in Nassau is a great option for English-speaking retirees who aren't ready to learn another language and who want access to all modern amenities and a tax-friendly locale. You can rent a one bedroom apartment in the city center for $1,125 a month and a bit farther out for just $720. There are also a few ways to gain residency. Buying a property for $500,000 gets you permanent residency status, while purchasing a less expensive home gets you a one year homeowner's residency card that's good for the whole family and costs about $600 a year to renew.
3. The Hamptons, United States
From kitchen queen Martha Stewart to Madonna to legendary Beatle Paul McCartney, celebrities have long flocked to the Hamptons in New York when they needed a break. With 70 miles of beachfront and historic 19th century homes, this area offers the best in refined countryside living.
For people with more modest budgets, there are affordable neighbourhoods in the Hamptons that have plenty of sun, beach, and small town country charm. According to real estate listings from Douglas Elliman, in Montauk, you can find one and two bedroom condos and co-ops from under $200,000. Free-standing family homes and ranches start at $400,000 in Hampton Bays. Beachfront condos also fall within this price range, but it might be a good idea to stick to higher ground to avoid rare seasonal flooding.
4. Marrakesh, Morocco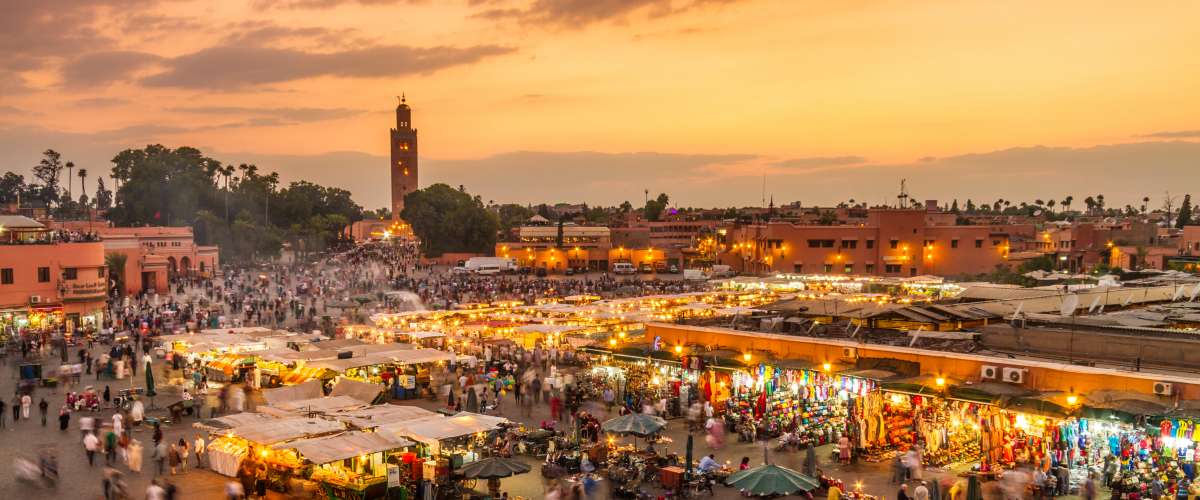 Europeans have had a love affair with Morocco for decades, and Marrakesh in particular has served as an exclusive retirement spot for the rich and famous. Design legend Yves St. Laurent retired to a mansion in Marrakesh and so did former Italian Prime Minister Silvio Berlusconi. Most recently, football star David Beckham held his 40th birthday celebration here, Katie Perry had her 30th, and Madonna, Jean Paul Gaultier, and the Hermès family all reportedly own villas in the area.
Aside from being a celebrity playground, Marrakesh is also an affordable retirement spot for the rest of us! A one bedroom in the city center goes for about $460 a month, while a three bedroom rents for about $850. You can also buy your own fully renovated and modern riad, a traditional Moroccan home with interior courtyard, starting at about $200,000. Live in it and enjoy the weather and local culture or rent it out for added income! Not a bad retirement plan.
5. New York City, New York, United States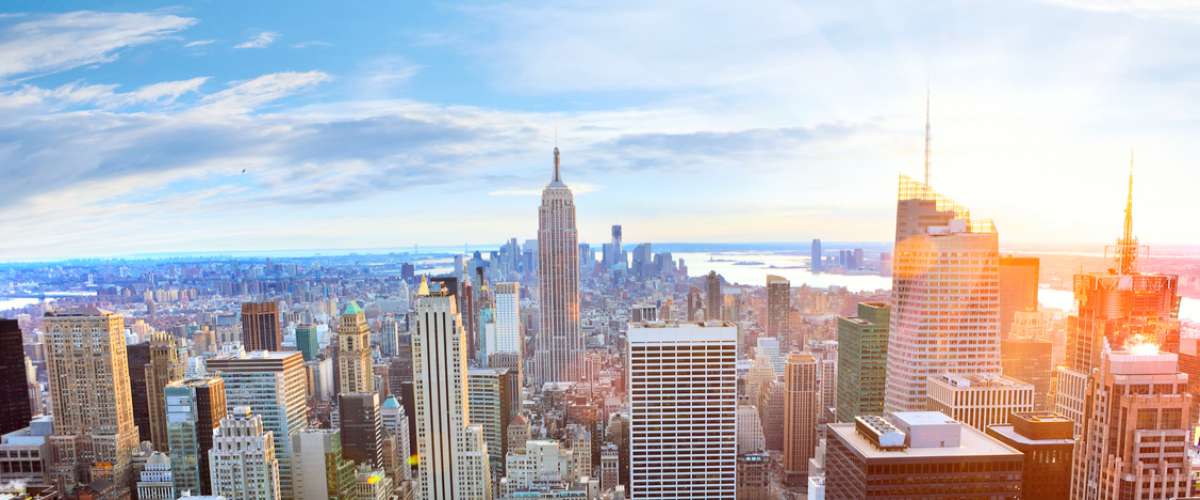 For those who prefer more action, the island of Manhattan is the perfect place to enjoy the hum and action of the city. In 2008, semi-retired rock star Sting purchased a five-bed duplex condo for $26.5 million, and Keith Richards owned a $10.5 million penthouse on ritzy Fifth Ave, says Business Insider.
Sure, New York City might not be the cheapest place to retire, but it offers some of the best in arts, culture, shopping, gastronomy, and entertainment in the world. There are still up-and-coming areas with more affordable housing on the north part of the island and in the surrounding boroughs, and property values will likely keep climbing for many years. If you crave the city life, there's no better place to retire than in NYC!
6. Palm Beach, Florida, United States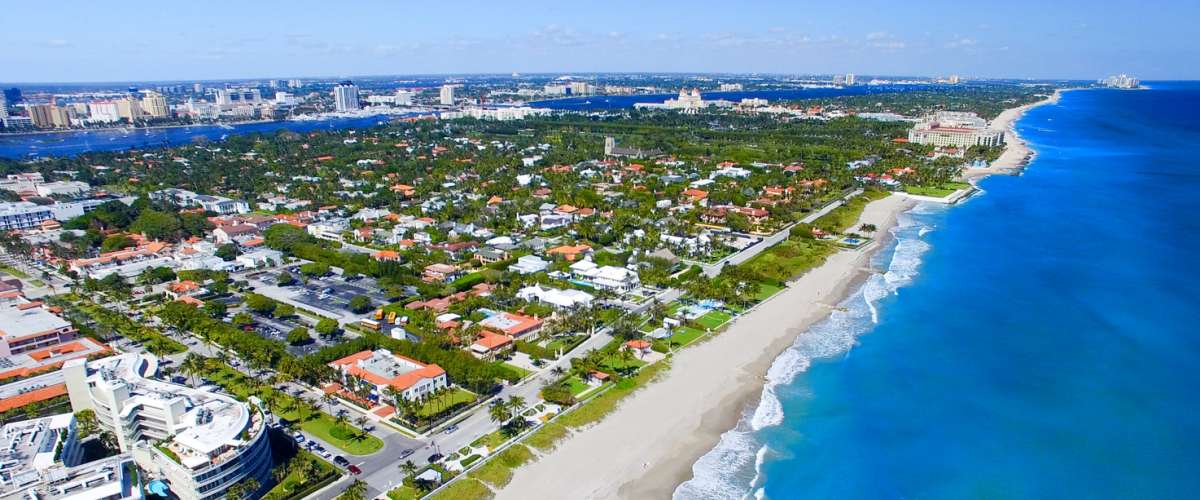 Retired basketball legend Michael Jordan has owned and sold many homes over the years, but he's currently kicking back and relaxing in his mansion in Palm Beach, Florida. MJ's 28,000 square-foot estate includes a guest house, guard house, and pool house, 17 bedrooms, and an absolutely necessary athletic wing with a basketball court. His Airness reportedly spends a lot of time here enjoying the sun, golf, and toned down Palm Beach lifestyle.
If this pace of living appeals, then you can rent a one bedroom in the West Palm Beach city center for $1,400 or a bit outside the center for $1,125. Luxurious, amenity-filled Palm Beach condos are available to buy for less than $200,000, and you'll find gorgeous remodeled houses going for under $400,000. As with all coastal Florida counties, there's a chance of tropical storms and hurricanes. If you want the Florida lifestyle but don't want to risk the elements, Orlando has a lower cost of living, all the sun and golfing you crave, and is one of the safest, least hurricane-hit cities in the state, according to HomeInsurance.com.
7. Surrey, United Kingdom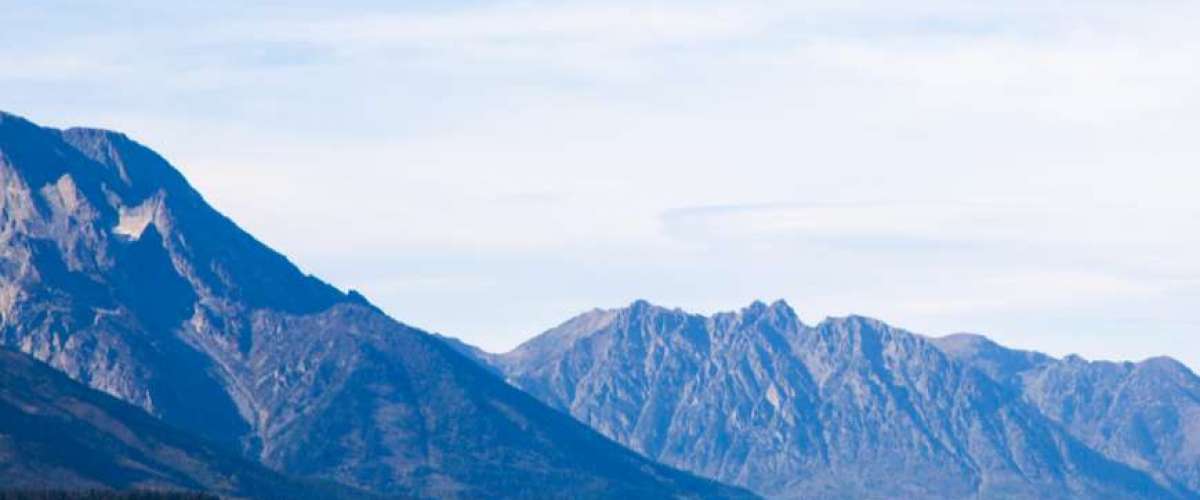 Since the early 20th century, Surrey has been attracting ever more famous retirees to its countryside. Celebrities such as Ringo Starr, Eric Clapton, silver screen legend Michael Caine, and even Michael Gambon (sometimes known as Dumbledore) all live here. This should come as no surprise thanks to Surrey's close proximity to London, its historical mansions, and its many golf courses and tennis clubs.
Country homes are sold at a premium across the United Kingdom, and there's also a general rule that the closer a property is to London, the more expensive it is. Surrey hits the sweet spot with its scenic countryside located just 35 minutes from the city— and it has the home prices to match! The good news is that you can find a one bedroom apartment or a classic British townhome starting at $350,000 in a smaller town such as Maidenhead, which is bordered by the famed English countryside and is located just a 45-minute train ride away from London.
8. Jackson, Wyoming, United States
This quiet mountain town in Wyoming has become a rancher's paradise for famous retirees. Harrison Ford has owned an 800-acre ranch in Jackson for over 20 years, and since then Tiger Woods, Dick Cheney, and Sandra Bullock have all purchased their own country properties here. This picturesque town is completely surrounded by the forests and mountains of Grand Teton National Park and nearby Yellowstone National Park.
Living near a national treasure doesn't come cheap, and home rental and property prices have been climbing thanks to the influx of famous folks. Although most of the surrounding mountain towns are now stacked with multi-million dollar homes, one and two bedroom condos can be yours for $300,000. One bedroom apartments go for $1,500 in town or about $200 less a bit farther away. On the other hand, there are plenty of gorgeous open tracts of land selling for about $35,000 and up, if you're willing to build your retirement lodge from scratch.
9. Mallorca, Spain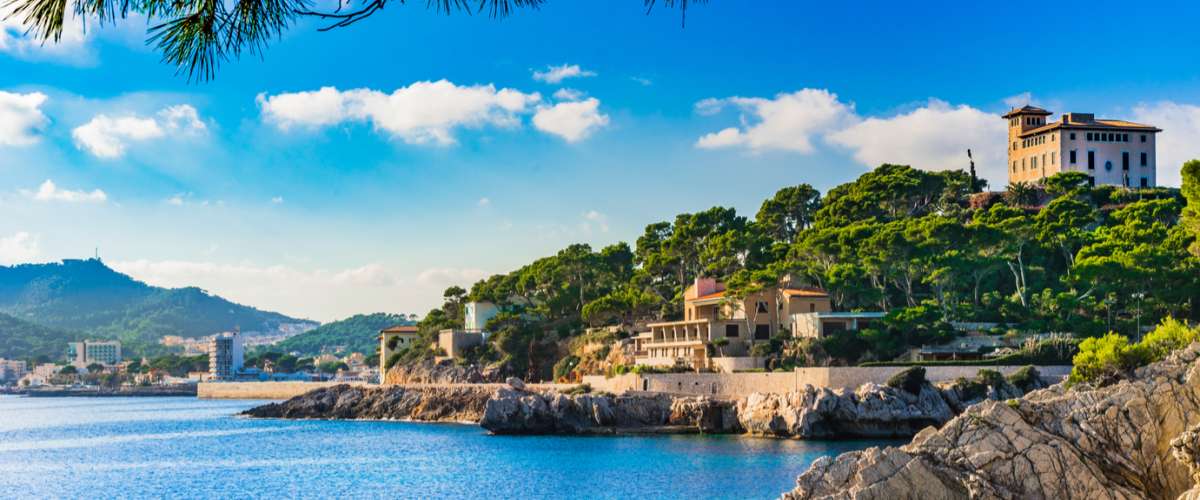 Another European favourite, the Mediterranean island of Mallorca has been home to famous retiree Michael Douglas, and has attracted many artists to its tranquil shores over the years. Pierce Brosnan, Annie Lennox, and James Blunt's in-laws all come home to Mallorca to relax. The island is also the holiday destination of choice for Spain's royal family.
Mallorca is known for its beaches, mountainous regions, ancient Roman and Moorish ruins, and its vibrant arts scene. If you're looking to own your retirement home, then you can find charming one bedroom apartments starting at $140,000 or you can rent a pad from $750 a month in the center of Palma de Mallorca.
10. London, United Kingdom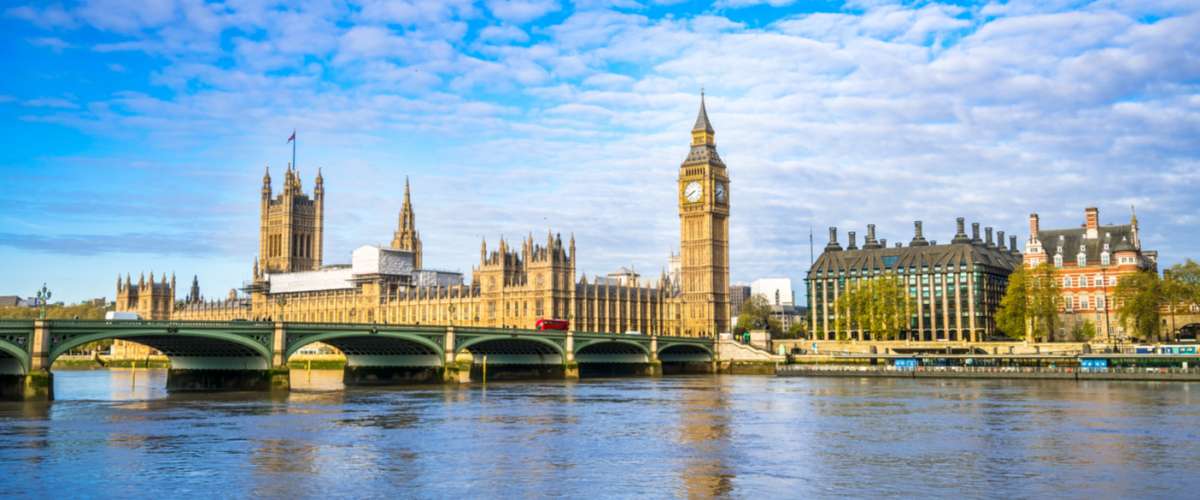 Classy and cosmopolitan London is a busy city where you can enjoy an active retirement. Just ask David Beckham, who moved his family here from LA after he retired from playing football. With its alluring mix of history, fashion and arts scenes, and comforting Brit culture, London really has it all.
Living in London carries a certain cachet, and real estate is often priced to match. But according to an article in The Telegraph, there are still affordable places to rent in the outer boroughs of Bexley, where the average rent is approximately $1,350, Havering ($1,455), Sutton ($1,565 ), and charmingly-named Barking ($1,560). Propery prices outside the center start at $340,000 for a one or two-bedroom flat.
11. Beverly Hills, California, United States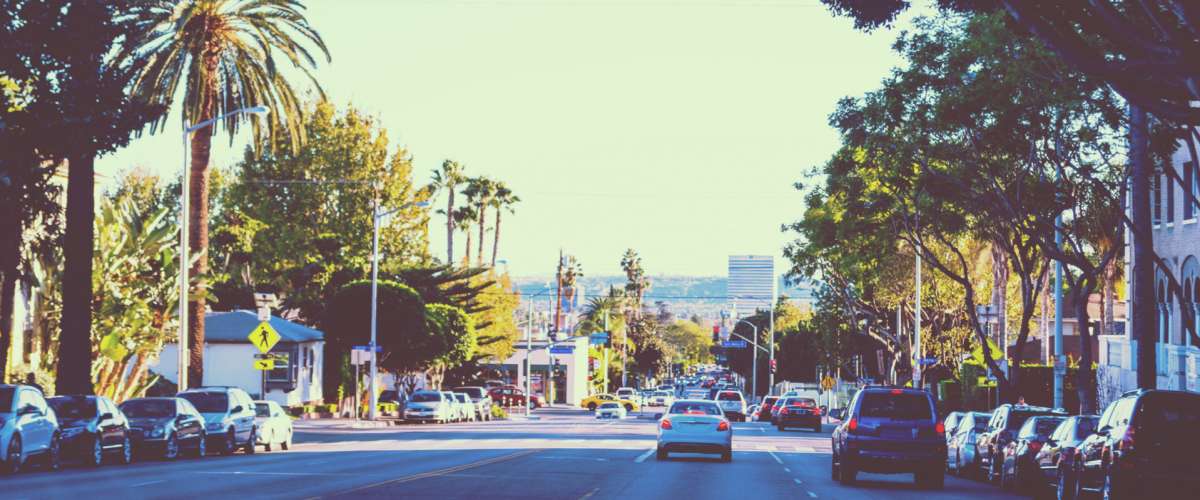 Unsurprisingly, Beverly Hills is a favourite retirement spot for the rich and famous. Former Beach Boys front man Brian Wilson, Diane Keaton, Jack Nicholson, Diana Ross, and many, many others have chosen to purchase homes and spend their golden years in the sunny and relaxed Beverly Hills area.
If you can't afford life in Hollywood, then consider other towns surrounding Los Angeles, like Glendale, where you can find lovely one bed condos from about $315,000 and similarly sized rentals from $2,175 in the city or for $1,750 outside the center. Even with its wide array of neigbourhoods to choose from, LA's real estate market is so hot that you're unlikely to find a monthly rental for under $2,000. But if you can afford it, it's hard to beat the sunny California vibes.
12. Châteauneuf de Grasse, France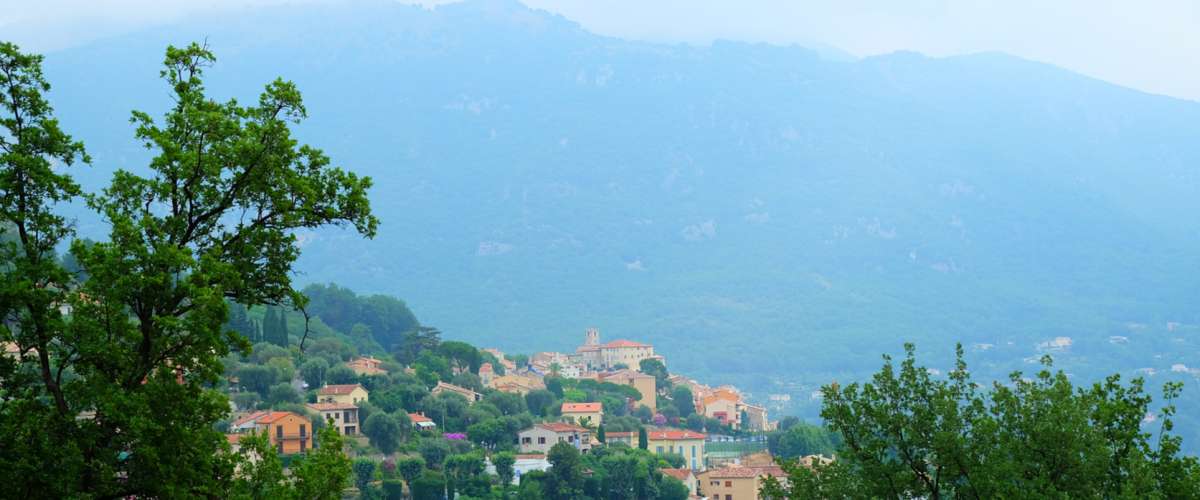 Celebrities have a long love affair with the south of France, and the Châteauneuf de Grasse area is particularly attractive. Rock star Mick Jagger and Ghandi director Richard Attenborough are both enjoying their retirement here, and Elton John has been known to stop by for some quiet time. This village offers scenic mountain views, has a small community of just 3,000, and is located 13 miles from the beaches and sun of Cannes.
Although the area hosts mostly million dollar homes, there are some smaller, budget-friendly apartments and houses for sale starting at just $250,000.
13. Kent, United Kingdom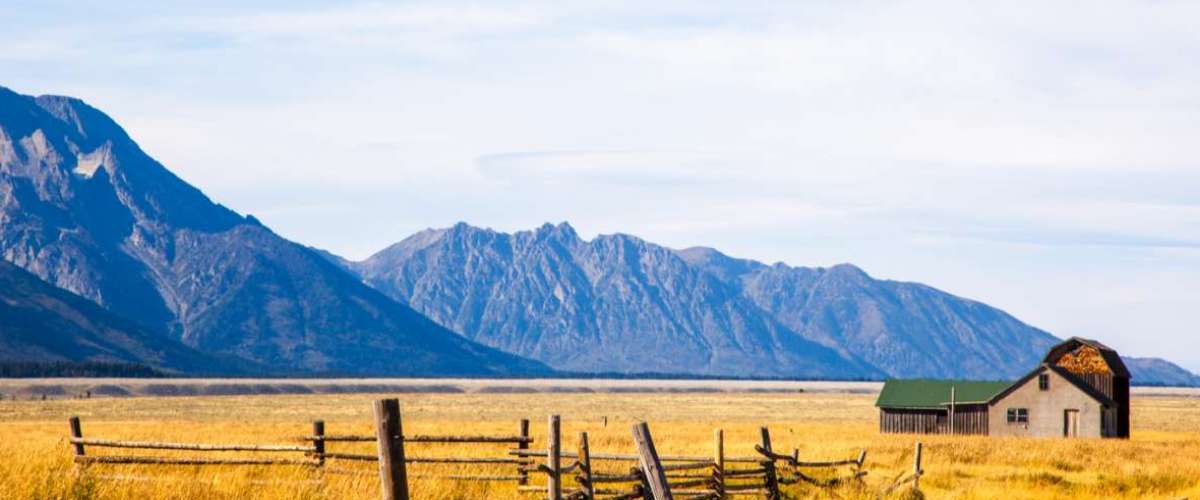 Located just east of London, Kent has held the title of the Garden of England for 400 years and is also known for its many locally-produced ales and wines. Half the Rolling Stones have homes here, and luxury hotels regularly cater to rich and famous folks from all around the world. With fabled Canterbury at its center, surrounded by rolling hills and farmland and bordered by the sea and coast, Kent is an idyllic slice of British countryside.
Housing in Kent is far more affordable than in London, which is located just 40 minutes away. You can buy a house from about $260,000 and up, and renting starts at $1,000 for a one bedroom in Sevenoaks Common or Godden Green near London. Rent goes for half that price in Dover on the east coast.
14. Algarve, Portugal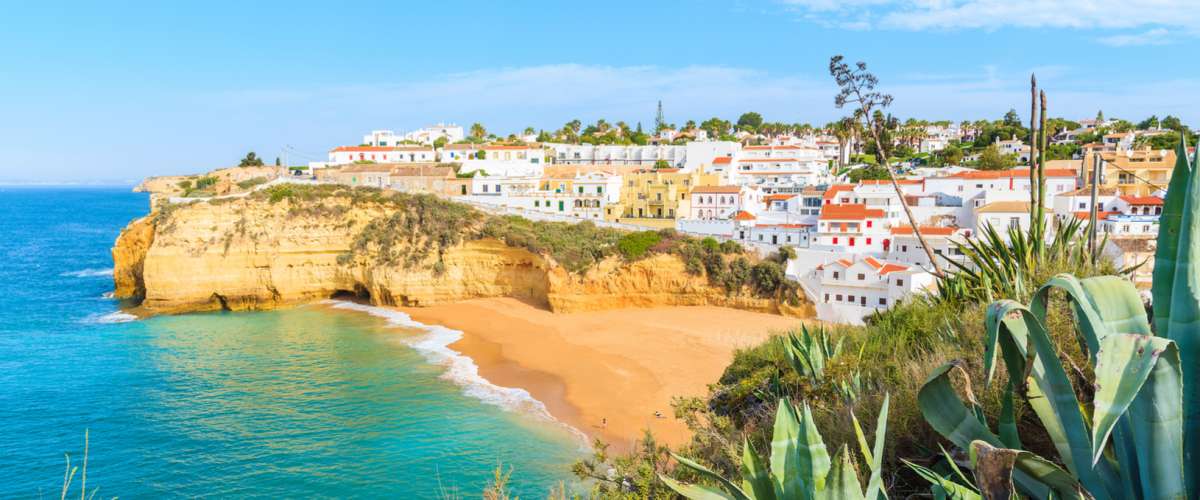 Portugal's sun-soaked Algarve region is an up-and-coming retirement and vacation spot for famous folks, and is thus far less saturated than the fabulous Costas of Spain. Homeowners include American stars like Angelina Jolie and an array of retired European footballers and Formula 1 racers. The coast of Algarve is a spectacular playground of beaches and islands, soaring cliffs, and plenty of bars, diving, and outdoor entertainment.
With its mix of marinas, golf, and vineyards, western Algarve has homes for sale starting at about $315,000. Rentals are very affordable for both short and long-term stays. You will find one and two bedroom apartments for anywhere from $550 to $950 a month including utilities, and food and other basic costs are very low.
15. Zurich, Switzerland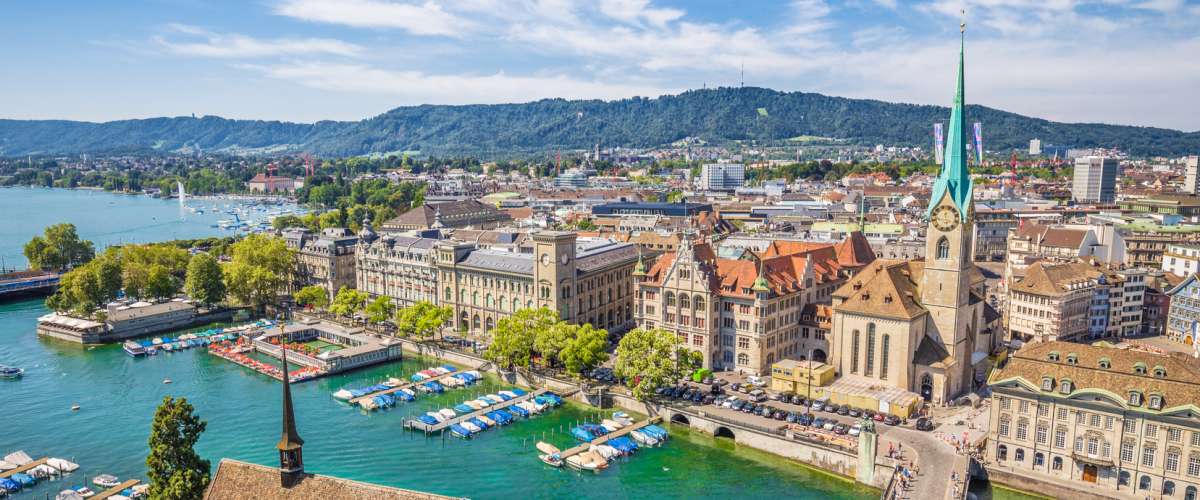 Low taxes, fresh air, and privacy have attracted many stars to retire in Switzerland for decades. Swiss citizen Tina Turner has called the small town of Küsnacht overlooking Lake Zurich home since the mid '90s. Meanwhile, Dame Julie Andrews is enjoying her retirement in Gstaad, about two hours away. It's hard to beat the quality of life in Switzerland.
Still, it's worth noting that life in Switzerland doesn't come cheap. Renting a one bedroom in the center of Zurich or Geneva will set you back almost $2,000 a month, but in Bern will only cost you $1,250 in the city or $890 a bit farther away. Although basic costs like food and transport might be more expensive than you're used to, the country is safe and has top notch healthcare, pristine water quality, and the best skiing in the world. The language barriers are also low thanks to the many English-speaking expat communities throughout the country.
16. Tuscany, Italy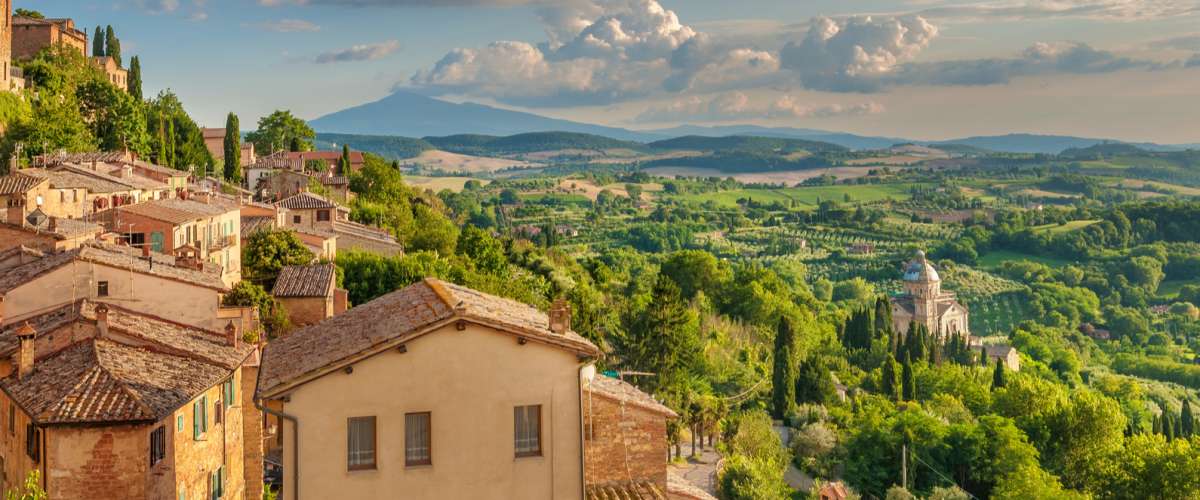 You don't have to be rich to retire in Tuscany, but the clean country lifestyle it offers is priceless. Resident retiree Sting is proud to call himself a "Tuscan farmer," personally caring for his 740-acre property near Florence.
If retiring in the Italian countryside is your dream, then you just might find a home in Tuscany that fits your budget. Aside from multi-million dollar wineries and estates, you can find rustic country houses in need of some love and repair for under $30,000 or traditional country homes with their own land and vineyard for around $80,000. Renting in Italy is a more difficult process and is not for the faint of heart.
17. Missoula, Montana, United States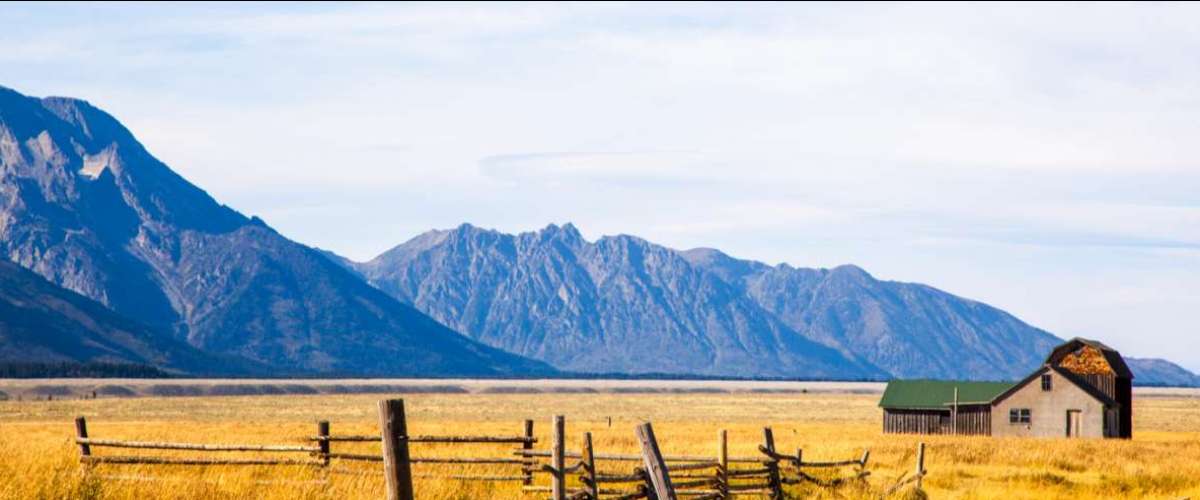 Famous retirees are heading to Montana for a taste of the Wild West. Retired late night host David Letterman lives here on his ranch, and Peter Fonda is also a resident. With the breathtaking Rocky Mountains, still lakes, and endless skies, Montana offers a truly spectacular retreat from the bustle of work and city life.
Real estate is mostly made up of single family homes for sale and for rent, but there are a few affordable rental apartment communities sprinkled throughout the state. You can buy a home from $135,000 and up or build your own homestead on a piece of land that might cost anywhere from $20,000 to $65,000. If your heart is set on retiring in Montana, you can find a way to make it fit your budget.
18. New Jersey, United States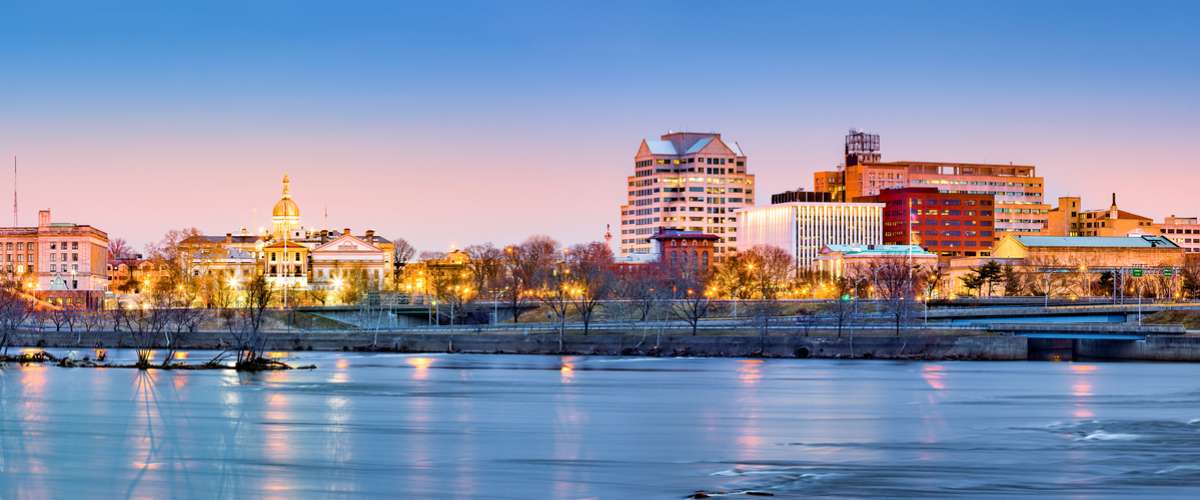 Former Daily Show host and best-selling author Jon Stewart and his wife Tracey have retired to a historic farmstead in New Jersey. Their property includes a manor, several cottages, a pool, and a fully functioning farm with multiple pastures, paddocks, and barns. As their retirement gig, the couple plans to host tours and educational programs focusing on sustainable farming and animal care.
If you'd enjoy retiring in a friendly green space, the state of New Jersey isn't a bad choice. There are houses and rentals for every budget from modest homes up to million dollar estates, and plenty of city shopping, golf courses, and quaint neigbourhood cafes and restaurants to while away your free time.
19. Petworth, West Sussex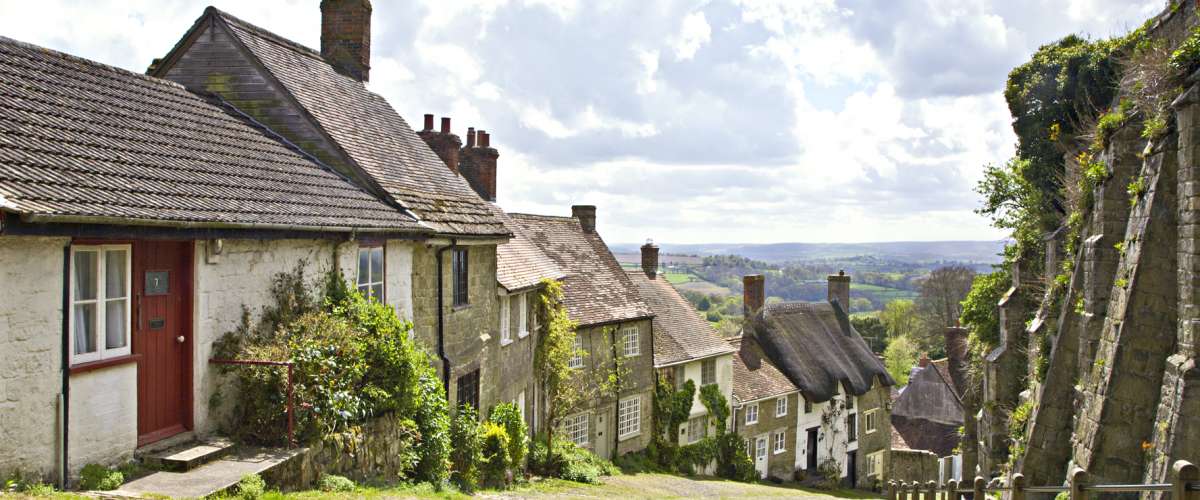 Dame Maggie Smith may have spent a lot of time in Downton village, but she's enjoying her real-life retirement in quiet Petworth. The nearest village is Lurgashall, which has an enjoyable and relaxing cricket green, a fancy inn, and a national park.
Here you can find a typical country cottage for sale from about $540,000 and a one or two bedroom apartment goes for around $130,000. Renting an apartment is fairly affordable at about $1,200, or you can rent an entire cottage for about three times that price.
20. Charlotte, North Carolina, United States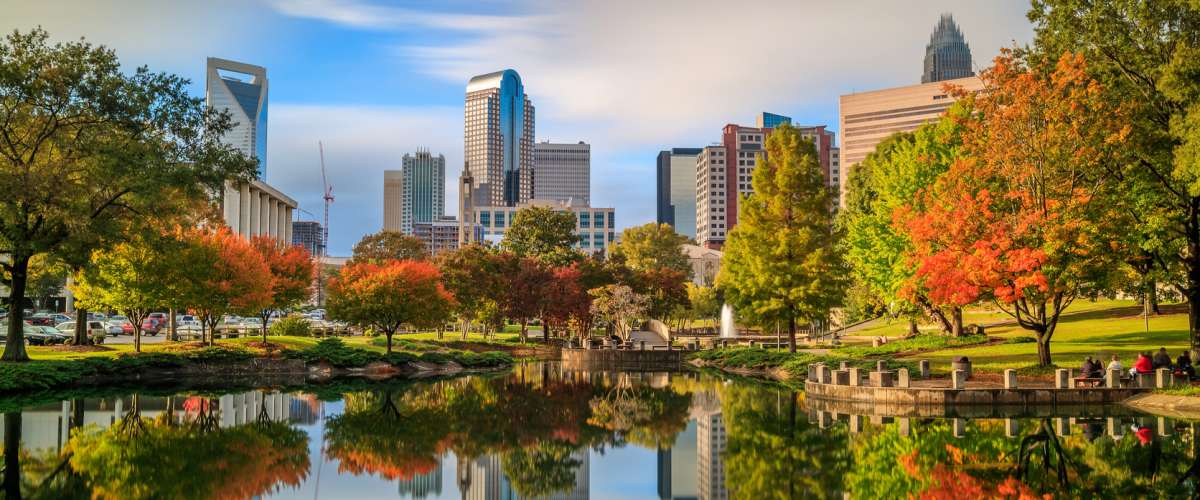 Nascar racer and four-time Sprint Cup champion Jeff Gordon has hung up his racing gloves and is spending his semi-retirement in the South Park neighbourhood in Charlotte, NC. With a family, his own wine label, and broadcasting to keep him busy, Gordon is making the most of his free time.
The picturesque suburbs of Charlotte are perfect for retirees with their charming, green, and family-oriented atmosphere. Whether you're looking for a lakeside cottage or modern suburban living, there are many options in a wide range of prices. Apartment rentals are also affordable, starting at about $800 a month. Plus, because the town is a major commercial hub for the state, you can have a taste of the city life, too. A winning combination!