Traveling around the globe is a dream for lots of people, but it doesn't have to stay that way! Although you might think only celebrities or millionaires will ever get to circle the globe, in reality this couldn't be further from the truth.
In fact, it's entirely possible to travel abroad, even on a shoestring budget. With a little ingenuity and planning, you too can join the ranks of savvy travelers who've toured wineries in France, sailed the seven seas, and experienced and tasted half the Asian continent.
From free accommodations to paid working vacations and tons of ideas in between, here are some great ways live the dream and actually travel the world almost entirely for free.
Work Exchange Programs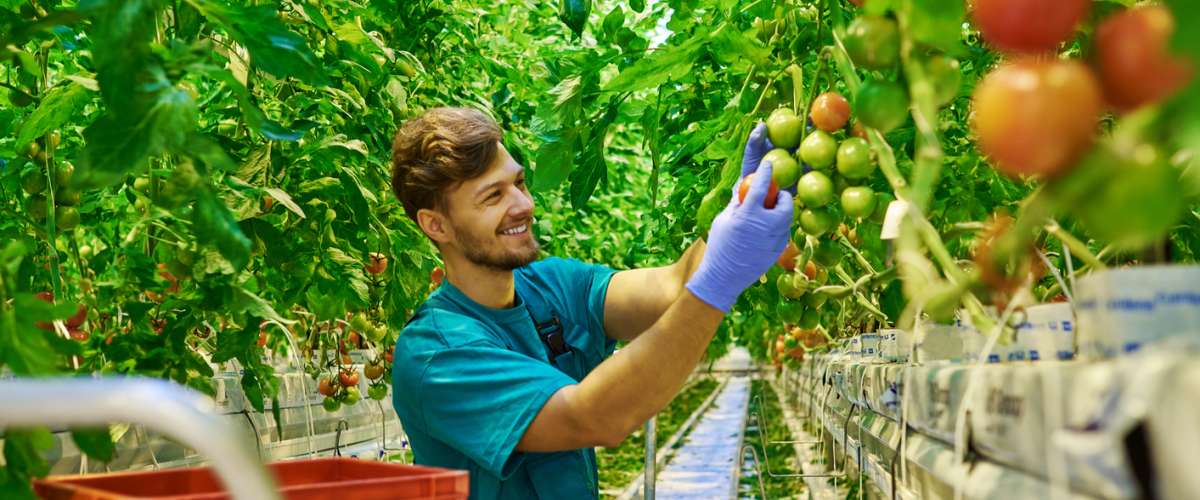 When you're a tourist, you see a new place differently than when you actually live there. When you're living abroad, you get to meet the locals, experience the culture, and delve deep into the wonders of a totally different culture.
Work exchange programs offer free room, board, and pay in exchange for your services. Becoming a camp counselor is perfect for anyone who is still in high school or college, and you can find a job abroad during summer break. Companies like Go Abroad and Camp Europe list camp counselor positions from around the world. If you're really adventurous, there's even a camp in the arctic! The Arctic Base Camp and Deadhorse Camp offer an amazing opportunity to truly get off the grid for the camp season. No matter where you choose to make camp, you'll be sure to meet and work with others who are just as excited about traveling as you are.
Another great option for outdoorsy types is World Wide Opportunities on Organic Farms, your one-stop job shop for farm work opportunities from around the world. In exchange for free food and a place to stay, you can find work feeding animals, washing vegetables, and performing a variety of errands around the farm for at least six hours a day. For the rest of your day (and hopefully the weekends!), you'll be able to explore the new area where you're staying. These jobs offer a rare opportunity to live like the locals do in an entirely new place— without coughing up thousands of dollars for rent and food.
If you already have a Bachelor's degree, you can also find work in a foreign country as an English teacher. The JET program is a well-known company that sets up recent grads in elementary school teaching jobs all over Japan. For this program, be prepared to share an apartment with a stranger and have your rent come out of your paycheck. There are similar teaching programs for nearly every country. If your dream is to live and work abroad for a few months up to a year, English teaching programs like this one can be a perfect way to do it and still have the freedom to move on to other jobs after a few years.
Lastly, working as a nanny or au pair is a great way to travel and live somewhere new. You'll find many jobs that only last for the summer break, and they come with free food and housing—some might even give you access to a car! GoOverSeas.com has lots of jobs for working abroad, including jobs in child care. Since you would be working with kids, you can expect to go through an interview process and probably get a background check.
Working in child care is an amazing way to get free accommodations in expensive places like New York City, while giving you the chance to check out the area and even go to job interviews during your time off. It's worth noting that many families prefer to hire women for nanny and au pair jobs.
Join a Crew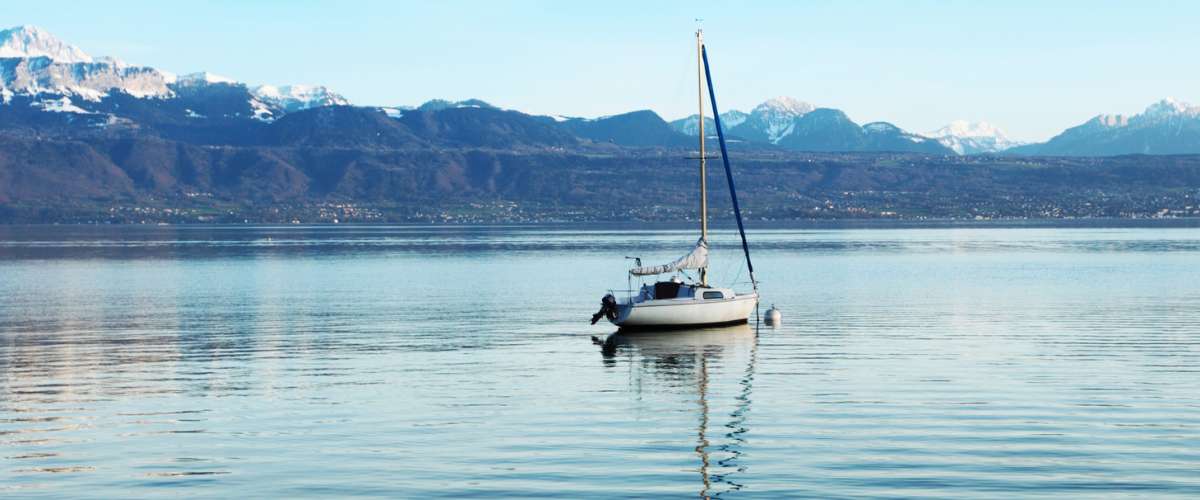 If you've always dreamed of sailing off into the sunset, then joining a crew could be the work-travel adventure of a lifetime! If you're new to the world of sailing and you want to see what life could be like out on the water, you should definitely check out a YouTube channel called Sailing la Vagabonde. Riley and Elayna are a young couple from Australia who've been living the sea-faring life for a while. They'll give you a good idea of what it's like to island-hop the Caribbean, sail to multiple European countries in the Mediterranean sea, and so much more. This couple is managing to live their sailing dream on a budget while supplementing their income working online. They point out the fact that living on a boat with bedrooms and a kitchen is a significantly cheaper way to travel than flying, eating out, and paying for expensive hotels.
If the idea of the seafaring life appeals but you don't want to buy your own boat, you can still experience adventure on the ocean by joining an existing crew! Sailing community hubs FindaCrew.net and CrewSeekers.net help connect boat owners to people who are willing to become a crew member. The best part of this arrangement is that you can sail around the world for free! If you have past sailing experience, you can even find very fancy yachts to live on where you can get paid for your help. You'll need to have enough free time on your hands to be away from land for a while. But this makes working on a boat perfect for college students on summer break or recent grads who are looking to take a gap year.
It's true that some older -ahem- gentlemen occasionally treat crew-finding services like a dating site. I mention this not to scare you away, but so that you can avoid the situation if you want! You can rest assured that plenty of boat owners like Riley and Elayna also give free accommodations to crew members. Most people need "skippers" to help run the ship, especially since sailing across the ocean means the boat needs 24/7 attention on the open water. In some situations, you can even bring a friend with you to join the crew.
If you've never been on a boat for a long period of time, then you might want to experiencing living on a ship for a little while before jumping right into it! You can always charter a yacht with your friends for your next vacation. For roughly $1,000-$2,000 depending on the size of the boat and the location, you and a group of friends can split the cost and live on a boat driven by someone else for a few days. This costs roughly the same as a typical vacation, but you'll be traveling in a way that only a few people ever get to experience.
Hoarding Points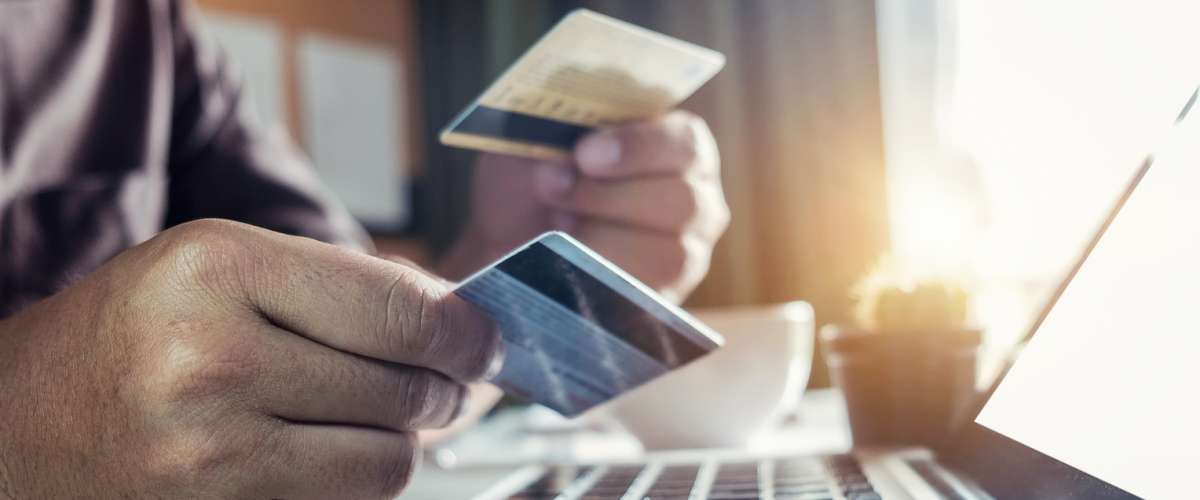 If you already have a decent job and credit score, you should be able to apply for credit cards that will reward you with airline miles. If you love to travel and you're not playing the points game yet, then you should probably get started! We're not suggesting you should get into a massive amount of debt in exchange for airline miles. But if you can afford it, collecting airline miles is one of the best ways to travel for free.
Airline mile master Sam Huang shares how he got an Emirates Airlines first class ticket around the world ($60,000) for a mere $300. It would have actually been free, but he still had to pay taxes and fees.
Sam was able to pull this off by taking advantage of airline mileage programs with a technique called "card churning," which (despite its shady name) is a totally legal way to collect miles. You borrowing money on a credit card, get the free airline miles, and then immediately pay the credit card back in full. Once the card expired, he reapplied for the same card and got the same miles again as a reward. Wash, rinse, repeat.
Some credit card companies have started to feel the pain of this loophole and have tried to stop people from taking advantage of the system. For example, American Express holds on to your information and will never give you extra points for applying for the same card twice. Many other credit card companies also deny you if they see you've applied for a lot of other cards in the past two years. However, it's still possible to get free flights, hotels, and car rentals using credit card points programs without taking advantage of the system to this degree.
The American Express Delta Skymiles Card was the first points card I got an invitation to apply for. If you have established credit, a decent score, and a steady income, you will probably get accepted by a card company like this because their standards are not very restrictive. However, if you're still a college student or a recent grad, it may take you a while to build up the credit history to be accepted to this kind of program.
The Skymiles Gold Card required me to borrow $3,000 in the first three months and I got 50,000 Delta Skymiles in exchange. This may have been a limited-time offer, but you should keep an eye out for any credit card that has a high points promotion happening at the moment. The best technique would be to use the credit to pay off things you are already paying for anyway, like car insurance, gas, etc., and then pay the card off immediately. I had to pay for an expensive car repair, which was something I needed to do regardless, so why not get rewarded in miles for it? The key to using all credit cards, but especially ones like these points cards, is to pay the card off immediately. That way you'll keep your credit score looking great.
The 50,000 miles I collected could be traded for a plane ticket that normally costs around $800. If I play my cards right and find a cheap time of year to fly, these first batch of points could get me a free round-trip flight to Europe. However, I am choosing to hold on to my points for the future, since they never expire. Personally, I would rather save up points to go on an epic first-class trip with a bae someday than waste my them on an Eat Pray Love style solo trip. If I need to fly anywhere in the meantime, I'll use apps like SkyScanner to get cheap airline tickets.
On that note, SkyScanner is my go-to website to find cheap flights. Use it to search your location, pick the place you want to visit, and then choose "cheapest month." The site then shows you which times of year are the least expensive for your destination. If you're self-employed or just super adventurous, you can adjust the location to "all" and then "cheapest month." Using this search will return the cheapest places to fly in the world.
Cheap and Free Accommodations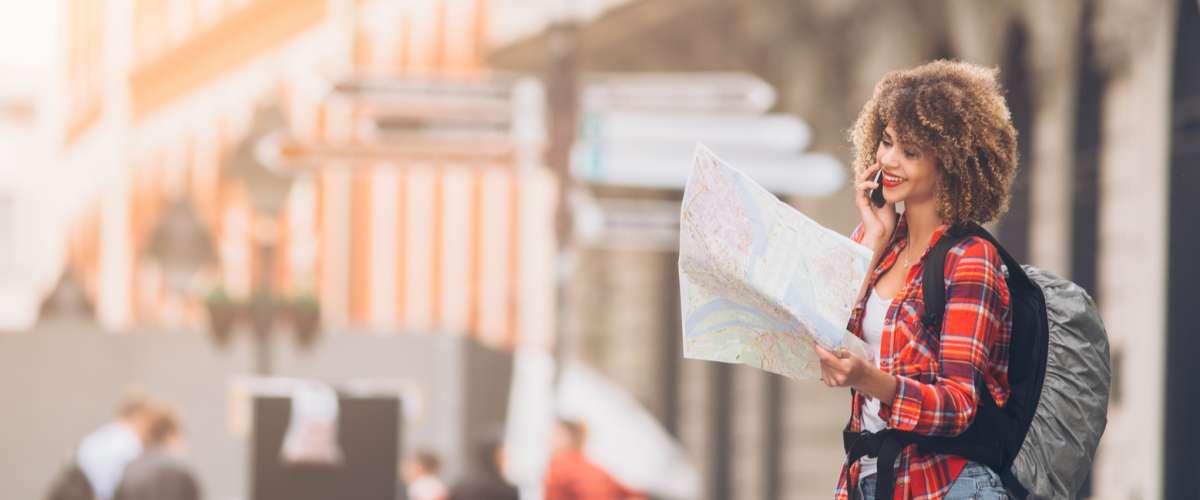 If you want to go backpacking in Europe, hostels are the cheapest places to stay. Sometimes you can even do odd jobs like cleaning the hostel in exchange for a free night. HostelJobs.net has listings to help you find gigs that are perfect if you're willing to take some time out of your vacation to work a bit.
If you're not willing to commit to working in exchange for a place to stay, then websites like CouchSurfing.com can help you connect with people offering a free place to crash for the night. This can also be a great way to make new friends in a foreign country, and you can return the favour later on if you like! Couchsurfing.com has made its platform safe to use by having members sign up using government ID and prompting travelers to review hosts. Take your time reading the reviews to find the perfect spot to stay.
Another way to save is with AirBnB, which is now offering a great program that gets you $50 off your first rental. Plus, if you travel during the off-season, you can always find cheap rooms and apartments. Generally, the closer your AirBnB is to a tourist attraction, the more expensive it will be. However, if you can afford to hire an Uber or you don't mind taking public transit, you can save tons of money by renting an AirBnB that is a few miles away from the center of the city.
Last but not least, there are also credit cards that offer points programs for hotels. For example, the Hilton Honors Card gives you points to go towards free stays in hotel rooms, and others cards can give you "Gold Status," which means you'll be eligible for free breakfast and automatic upgrades to larger rooms, if they're available. If you're willing to plan ahead, you can actually enjoy vacationing in the lap of luxury for free.
Enjoy Your Surroundings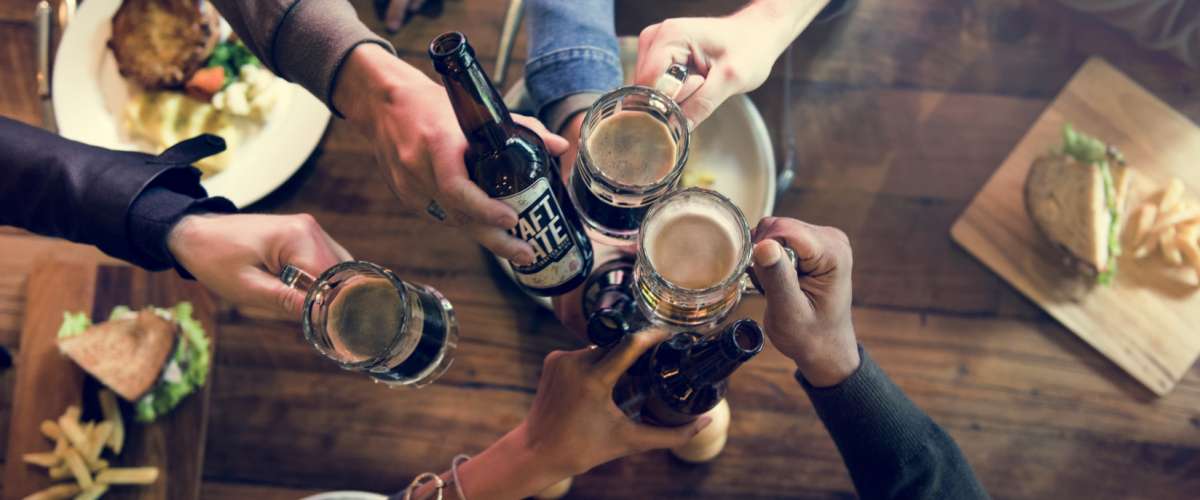 If you're on a tight budget and you can't afford to travel to a foreign country, why not try searching for local things to do? There might be a local winery or brewery just around the corner that you never knew existed, or a park or museum you've never visited before. Personally, I make it a point to "get lost on purpose" on random road trips, and I always discover hidden gems. Being open to enjoying and exploring your hometown and local surroundings will make you happier with where you live and open up lots more places to enjoy with your local friends and visitors, too.
Save To Reach Your Travel Goals
Now that we've gone over all the cheapest ways to travel, you've probably noticed that it's never totally free. At the very least, you'll need to set some money aside for the first plane ticket, personal expenses while you're abroad, and you'll need to prepare a plan to pay your bills while you're away.
To get started with making your travel dreams a reality, you can begin by creating a separate saving account outside of your day-to-day spending. Putting even a bit of money aside on a regular (let's say weekly) basis will build up your travel fund quickly and keep you focused on reaching your travel goals! Many people have been able to travel even when they are "broke" just because they knew how to save wisely. Lucky for you, MoneyWise is filled with tips on how to do exactly that.
We hope we've inspired you to begin planning your own adventure. Click "Next" for more daily money-saving tips to help get you there. Bon Voyage!